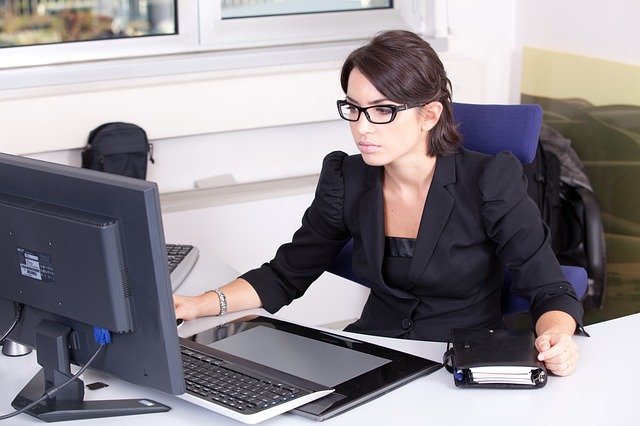 5 Reasons Why You Should Translate Your New Business Website
Do you want to become successful in business? Translation for your website is a must.
The one reason many people own a business is to be successful and to deliver an exceptional service to their customers. However, what some business owners don't realize is that they could branch out further and reach a wider target audience if they concentrated on their website a little more. No matter where you want to take your business, Chinese translation agency can help you get there.
The world doesn't simply have one language. If you concentrate on one particular area which speaks a single language, you're not making the most of resources that are available to you. That's where a professional translation company comes in. Their trained professionals can work with you to create a translated website, tailored to each area of the world you wish to target. With their help, you can speak to more people and deliver your business message to thousands of potential new interested customers.
There are many reasons why you should translate a new business website. Here are just a few of them:
You can increase the traffic to your website.
---
In the world of SEO, increased traffic is great for improving your Google rankings. Improved Google rankings means that you'll get more eyes on your website and in turn, more sales as a result. By translating your website into multiple languages, you can reach more people. Many countries use Google as a search engine, so you're increasing your chances of more traffic by simply working alongside a linguist to translate your site. From doing so, you could get custom from all over the world.
It's easier than it's ever been.
---
Thanks to highly trained linguists and the help of technology and machine translation, it's incredibly easy to reach more people. There are companies across the world with hundreds of fully trained translators ready to take on projects of any size. To get started, all you need to know is which languages you need your website to be translated into. From there, you can begin to approach companies and ask for their expertise and advice.
Rise above your competitors.
---
What are your competitors doing? If you've done your research and found that they aren't translating their website to reach new people, then you'll already have a head start. If they are, you need to keep up. The more you can offer your customers in terms of products and services and the wider your reach, the more traffic you'll get and in turn, the more genuine custom.
Build up your trust and reputation.
---
Your website is like a digital shop front. Whatever people see here will determine how they see your company and brand, and will also tell a customer whether or not they should purchase from you. If you have the option to choose a variety of language settings as well as a range of desirable products, you'll instantly gain their trust as well as build yourself a solid positive reputation in the process.
High levels of customer experience.
---
Being able to meet the demands of your target audience wherever they are based in the world is something that not every company has. If a customer can read about your business, understand the products you are selling as well as browse with ease across your website, you'll prevent them from leaving to find a different company; a competitor. By making sure your translation and navigation is done right, you'll retain the custom and secure 100% of the profit.
Translate your new business website to rise above the rest.
---
For people to notice you above all over companies in your industry, you need to stand out. Consider professional translation for your website to ensure you draw in the right people and keep them there.