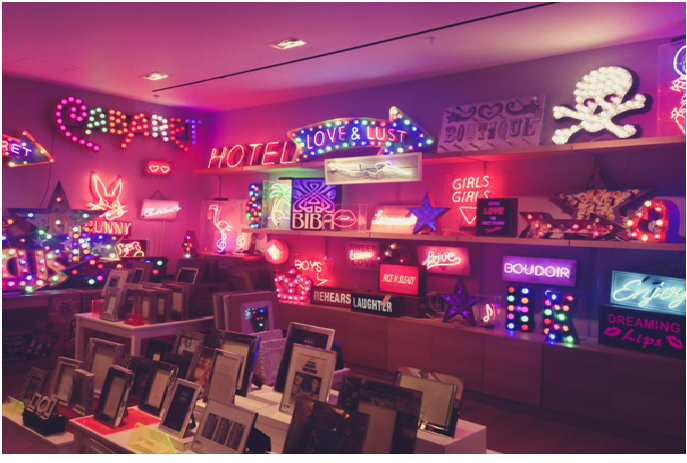 Why Signage is Still Key to Your Business' Success
Digital marketing is, understandably, the in-thing for many businesses. It provides them with increased access to markets and allows for personalized targeting. However, if you have a brick and mortar operation, physical signage should not be overlooked. Good signage draws attention to your business and helps to get customers through the doors. If you doubt whether outdoor signage can have the same effect as a new app or email newsletter, here's what you need to bear in mind.
Signs Tell People How to Find You
---
This may seem obvious but in the age of Google Maps, many people dismiss just how effective signs can be. Even if a GPS system leads potential customers to your business, they may not be certain they have arrived at the location if there is inadequate signage. Your sign should be large and well-placed to ensure no one misses it. This is especially important if it is not immediately obvious what products or services you offer.
Signs Encourage Impulse Buyers
---
Not all your customers will research your business online and then try to find you. Some won't even know your operation exists until they walk or drive past. If you have attractive, informative signage, they are more likely to come in and look around or make an inquiry. They are also quite likely to buy something if they see products they like. Up to 45 percent of sales are driven by impulse purchases so you don't want to miss out on this type of customer. Spur-of-the-moment buys are more likely with lower-cost items so if you sell relatively inexpensive items, signage can really help to boost your revenue.
Signs Keep Your Brand in Front of Customers
---
If you offer high-end products or services or you're in a specialized field, it might take longer to convert passers-by into customers. However, having a sign outdoors ensures you're in front of them on a daily basis. Your sign should tell people who you are and what you do. Keep in mind that different signs serve different purposes. A sign outlining your services and contact information can be of major help when you're closed. Even if potential customers pass by at night, they should be able to get a sense of your brand. During opening hours, a bold, colorful sign lets people know they are welcome to come in.
Signs Are a Cost-Effective Marketing Tool
---
There will be an upfront cost associated with getting a sign made and installed. However, after that, it will continue to work for you for a long time. Digital forms of advertising need to be constantly monitored and optimized in order to get the best results and this comes at a cost. Think about how you constantly need to post to social media or update your company's blog. With a sign, most of the work is already done for you.
Signs Allow You to Update Your Marketing Messages Quickly
---
So far, we've discussed signs which are likely to be permanent. However, temporary signs can also be quite effective at spreading messages quickly. If you need to draw attention to a big sale or an exciting new product, placing an attention-grabbing sign outside your store can make a big difference. Changeable letter signs and LED signs make it easy for you to change your message quickly and at no additional cost. You can even use simple sidewalk signs or wet-erase boards for an affordable option.  Other forms of advertising can take much longer to spread the word.
Signs are Versatile and Easy-to-Transport
---
You may want to set up a booth at a festival or trade show or even have a sponsor's booth at a conference. In either case, you will need signage so people know who you are. Mobile signs can be easily moved from one location to another and set up outdoors or indoors. Sure, you may post on social media to let your followers know where you will be but what about those people who don't follow you? You need to let them know what you have to offer, and signage is a great way to get the conversation started.
Wrapping Up
It's easy to overlook signage in today's market. A lot of focus is placed on building a website, starting social media pages and even developing apps. However, there are many old-school marketing techniques which still work. Signage is one of them so don't forget to include it in your marketing mix if you truly want to attract more customers.