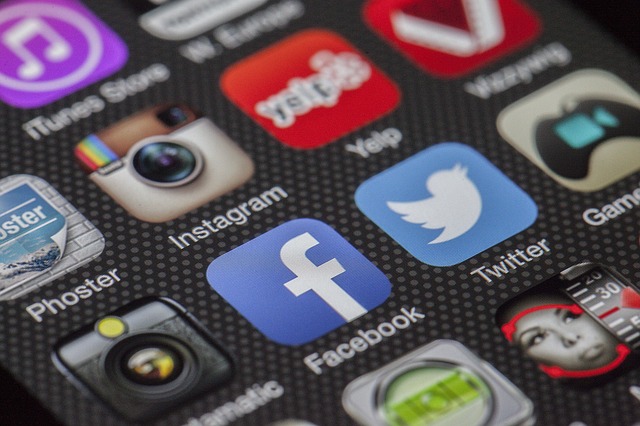 What Should your Company Take into Account of the Present and Future Evolution of Facebook?
Facebook is the social network of choice for companies since (almost) all their customers and their prospects are there. So here's what you need to keep in mind about new and upcoming Facebook news for your business.
Native content
---
Facebook wants to keep its audience as long as possible on its site. If you want to get more visibility for your business page, you will need to provide specific content for Facebook.
Instants Articles
---
Instants Articles are articles directly hosted on Facebook. Just like your blog articles, they are designed to be played on mobile with ease.
They are largely favored by Facebook and thus today collects 20% more clicks * than the link of a classic article. This format also facilitates virality and thus capitalizes 30% of additional shares *. * data provided by Facebook.
Facebook and Instagram Live
---
Facebook Live is the name of the mobile live streaming service offered by Facebook. This feature is available to all and allows you to stream video content taken from your smartphone live for your Facebook & Instagram followers.
Advertising on Facebook
---
Facebook continues to innovate by always offering more advertising formats or distribution sites.
The next support that should quickly reach advertising on Facebook and Instagram is Messenger. Indeed, Facebook plans to set up sponsored messages to Messenger users who have already come into contact with a brand.
Future developments of Facebook that will interest companies
In terms of development, Facebook provides many new features.
Messenger
---
Facebook should soon integrate in Europe chatbots able to offer payment methods, so it will be possible to book a plane ticket or order a pizza directly from Facebook Messenger.
Other robots should allow you to insert more content into your discussions with your friends like music (in association with Spotify), articles published by a page or products for e-commerce.
Augmented reality
---
Augmented reality has been the subject of most of the announcements of this conference. No commercial applications to be expected in the near future because it must first of all that its use is democratized and that users equip themselves. But it is clearly the horse on which Facebook has decided to bet for the future of its social network.
Companies, why be present on Facebook?
---
Here is a series of answers that will give you an idea of  the interest of social networks for your company . 
Facebook is the most visited network in the world and also in France.
The site that has the most daily revisits (number of visits on a day) is Facebook.
The Facebook network has accurate, reliable targeting and the data is analyzed, cross checked, etc. : big data at its apotheosis.
Instagram belongs to Facebook and suddenly you can combine the two networks and reach even more Internet users and different Internet users (age …).
Even if a company is not present on the Internet or networks, the people who work there and their knowledge or families are there!
Even business leaders have a Facebook account … on a personal basis.
We can play the viral (sharing, buzz …) with Facebook on advertising campaigns.
With Facebook, we can reach prospects on moments "quieter" and therefore more interesting …
We can reach internet users in an ultra-localized geographical area with Facebook, contrary to popular belief.
Your customers have a Facebook account too.
Facebook is very interesting to recruit too (job, internship …).
The advertising tools of Facebook have been greatly improved and completed (statistics, formats, targeting …).
We do not necessarily need a very large advertising budget to advertise on Facebook.