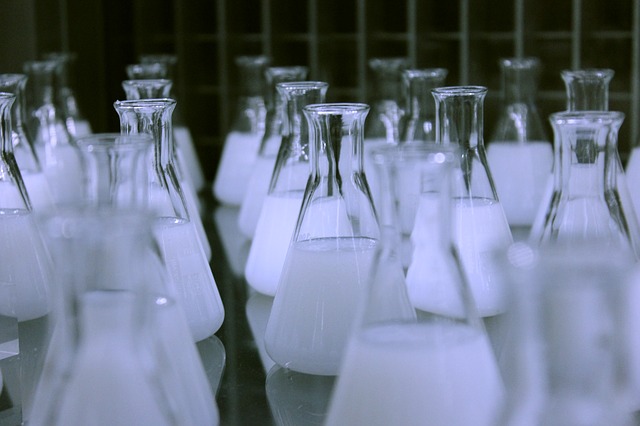 Glycol ethers refer to a group of solvents that are derived from alkyl ethers of ethylene glycol or alkyl ethers of propylene glycol that are typically used in paints and cleaners. Glycol ethers are generally water-soluble and biodegradable with only a few considered to be toxic. The glycol ethers can further be classified into either e-series or p-series glycol ethers based on whether the solvent is made from ethylene oxide or propylene oxide.
The e-series glycol ethers are made from ethylene oxide and are used in pharmaceuticals, cosmetics, sunscreens, dyes, inks, and water-based paints. The p-series glycol ethers are made from propylene oxide and are used in cleaners, degreasers, aerosol paints and adhesives. The p-series glycol ethers are also considered to be less toxic than e-series glycol ethers. Chemical reactions can be conducted on both e-series and p-series glycol ethers, producing glycol ethers as well as glycol ether acetates.
Factors To Know Before Starting A Business In Glycol Ethers Market
---
There are several factors to be considered before starting a business in the glycol ethers market, such as market growth, key end-user industries, and competitors.
Market Size: The global glycol ethers market is projected to grow at a 4.1 percent rate until 2022 with the p-series glycol ethers growing at a higher rate of 4.7 percent than the e-series glycol ether market in the same period of time. The APAC is estimated to be the major demand-driving region in the glycol ethers market, led by increased growth rates in the markets for paints, coating, and household cleaning products, all of which require glycol ethers. The high GDP growth rates projected for the APAC region are also expected to influence the market for glycol ethers until 2022. In comparison, the growth rate of the glycol ethers market in North America and Europe is expected to be slow, because of the mature downstream market.
The global production capacity for e-series glycol ethers and p-series glycol ethers is enough to meet the current global demands. However, the regional capacity in North America for p-series glycol ethers and the capacity in Asia for e-series glycol ethers are not sufficient to meet local demands and therefore rely on imports. In Europe, regional sourcing is preferred due to the REACH regulations on glycol ethers, but global and regional sourcing modes are used in North America. Raw materials account for 69 percent of the total costs of production of glycol ethers in North America, 75 percent in EU and 67 percent in Asia.
Applications: There is immense potential for using glycol ethers as solvents for a wide variety of applications, as the glycol ethers can be used in both forms of e-series glycol ethers and p-series glycol ethers, and the combination of additives can change the properties of the solvent further. Glycol ethers also have low molecular weight and a high boiling point, making them immensely useful for industrial and commercial applications. Common applications of glycol ethers currently include use in brake fluids, coating, compounders, cosmetics, dyes, engraving, gypsum, lacquers, morticians, nitrocellulose, organic synthesis, paint, resins, soap and detergents, textiles, vegetable oils, wood staining, and yarns and cloth.
Direct contact with solvents containing glycol ethers poses a health risk due to the toxicity of the materials, therefore, regulations such as Europe's REACH are in place to promote safety while dealing with the solvents.
When starting a business in the glycol ethers market it is important to identify potential clients and the end-user segment as production would be tailored to that end. It is also important to verify all the applicable regulations on the production of glycol ether to maintain the safety of the workers and the legality of the business.
Supplier Landscape: Understanding the supplier landscape is important before starting a business as it will give an overview of the competitors in the market and areas where there is potential for growth. The supplier power is high in North America and the EU while it is medium to low in Asia. The buyer power, on the other hand, is low in North America and the EU and Medium to High in Asia. The typical contract period in the glycol ethers market is 2-3 years for large volume buyers and 1 year for small volume buyers. The FMCG (fast moving consumer goods) industry accounts for a small share of the demand for glycol ether, and therefore FMCG buyers have low leverage during negotiations for contracts, forcing them to contend with high prices and supply unavailability when the supply is tight. Top global suppliers are Dow Chemicals, Dynamic Chemicals, LyondellBasell, Ineos Oxide and BASF.
Before starting a business in the glycol ethers market it is important to have a business plan, which identifies the target clientele and the products to sell. By studying the market size, applications and supplier landscape for the glycol ethers market, entrepreneurs can narrow down their target clients and products. There is immense growth in the market, due to the wide applications of glycol ethers both e-series and p-series. While large-scale suppliers focus on large volume buyers, there is space in the market for small volume suppliers.