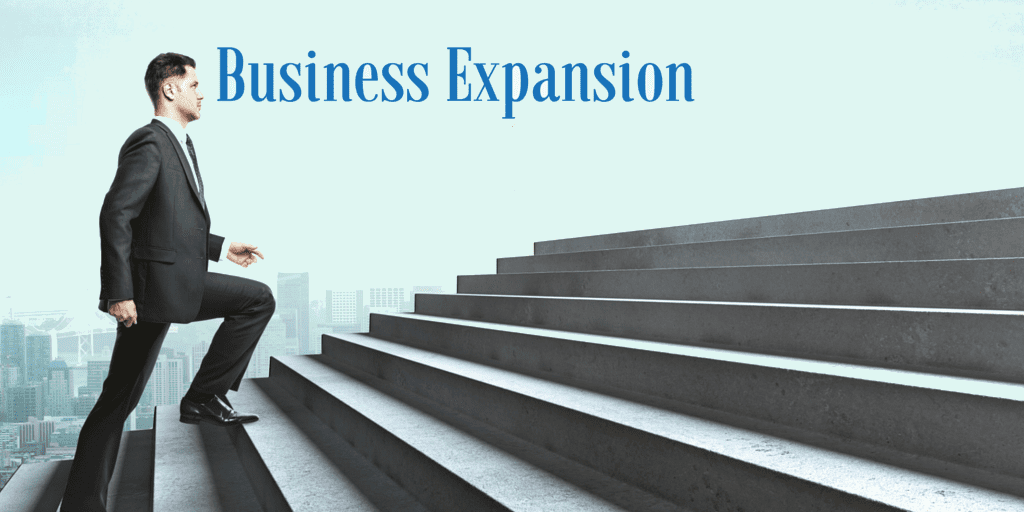 How to Execute a Business Expansion Plan Successfully?
Are you planning to take your business global? Well, it can be a tough call for your business as you'll be integrating economically and financially on the international level. Especially if you've been operating as a small business or sole proprietor thus far. Surprisingly, this is what every business owner wants to achieve in their business lifecycle. Business expansion may sound thrilling, but it will ingest all your efforts and hard work to stay in the game for a long time.
If you feel that the time has come to take your small business internationally, then go for it. But before that, you have to gain a deep understanding of the targeted markets, overall competition, current trends in the market, and a lot more. Compiling all these tasks in one major segment is a Growth Plan!
What is a growth plan?
---
A growth plan allows you to plan strategically and track growth in your business returns so that you can take major steps like business expansion, become more customer-centric and different yourself from your competitors efficiently.
But don't forget to rule out execution risk as it can be a historic setback for your business. However, opportunities for execution risk in every business are almost never-ending and differ according to the industry type.
So let's understand in basic how execution risk appears to be:
Business finance failure– Tax non-compliance, incorrect financial data entry, inaccurate statements, and issues while processing a few transactions add to the execution risk.
Failures in strategy implementation and adjustments– Faulty financial models, erroneous or half-finished contracts or inadequate conception of relevant data all hamper the planning of various strategies.
External execution failures– Service providers or vendors may fail to deliver quality services, suppliers miss their deadlines or staff members make simple mistakes becomes difficult to predict different risks.
To profitably launch your business in the global market, executing your plan in the right way is essential. Stay focused on these aspects:
Don't forget to perform due diligence
Well, expanding your business internationally, you should, on the frontline, understand all the segments efficiently to analyze the impact of such aspects on your business.
 Start with market segmentation analysis to understand whether your product will be sold in the local market
To uphold the first step, you should perform a product gap analysis contrary to native products. Find the answer to this question "Is there any demand for a product that a local company is not able to fulfill?"
Determine your competition and perform a SWOT analysis against them to better price your products.
Don't forget to analyze market opportunity and sizing. How vast is your targeted market and how much time it may take to capture the market with maximum sales?
Develop a strategy/business plan, but remember to execute it-
Every market has its tinges due to different economic, government, cultural and market conditions. Therefore, it is inevitable to develop a strategy or business plan that can help you drive local feat while keeping you integrated with the overall business approach and aims.
Set realistic goals to measure the progress and profitability, for which, you should devise short, medium, and long-term strategy
Set critical metrics that define the objectives, goals, and success of the product in the market
Always complete your business model or structure, so decide whether you want to build a separate entity, or a branch or sales office.
Plan your financial budget to stay on top of your expenses
Plan strategically for your projects with appropriate deadlines
However, developing a strategy and executing it- this bridge is very long and complicated. It involves persons, stresses the attention and amalgamation of many essential variables or undertakings and requires an active feedback system to keep you focused on the execution process over the time.
Business planning is usually shorter than the execution stage. Only one thing you have to keep in mind for a successful execution- develop a culture from top management to labors that everyone cooperates and understands the benefits of implementation.
Establish a buffer zone with the right team-
To grow in the global market, it is vital to establish a buffer zone to protect your company from competitors. And how it is possible? Of course, with the right team! Whether you take the executives from the parent company or hire local staff, both will consume your time and can be risky. What should you do?
First evaluate your business needs and prepare a checklist that includes all the tasks for which you'll require a pro team
You can hire senior expertise for a short period, or you can outsource. Some of the general functions that you can opt for include accounting services, administrative services, quickbooks data entry services, and a lot more.
Establish a structure to determine which more expensive, in-house or outsourcing services
Product strategy should be in the priority list-
When you perform product gap analysis, you can easily classify the addressable market for the products and how you can target your customers while executing the business plan. You can take a few more steps like:
Assess the government and industry-specific regulations to stay compliant
Analyze whether your product will be used by the local customers, if you find the answer yes, immediately translate your brand name in the local language
Don't forget to stay legally compliant concerning your trademark and patent because in this vast world you will find many copycats.
Financial budget preparation is crucial-
Many entrepreneurs overlook this aspect while executing their expansion planning. From the points mentioned above, you will get sufficient data to plan financially for your business expansion. You have to prepare a strong, yet achievable financial budget so that you don't over expend and are ready for tax season.
Points to consider
---
You can either prepare a 3-year budget or 12-month business plan with thorough key performance metrics and update this plan every 6 month
You can consider outsourcing services for accounting, tax, and payroll
Review your operations every quarter
Prepare real-time budget report and your actual expense sheet to compare variances
Bottom line
Undoubtedly, expanding your business globally will offer you great opportunities to grow rapidly, but entrepreneurs should not be fainthearted here as things are quite complicated. But if you devotedly work hard the result of expansion will be fruitful!