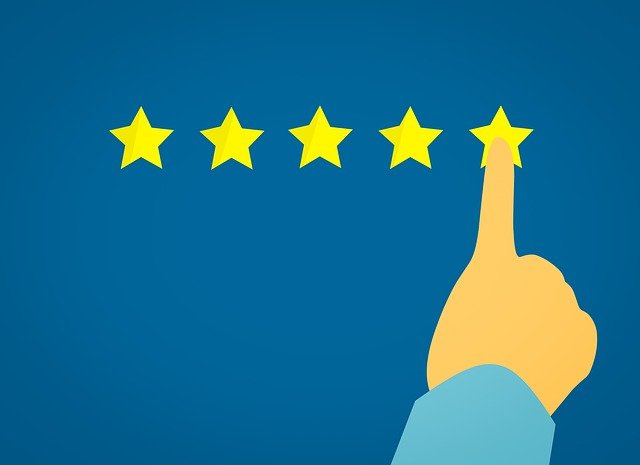 5 Important Tips To Improve Customer Service
The customer experience ("CX") refers to the overall impression that a customer has of your business or brand. The experience reflects the whole buyer journey they go through to purchase and use your product or service. The experience impacts their decision to engage or disengage with your business, ultimately affecting your revenue and profitability.
The business world fully understands the value of customer experience and satisfaction. Customer-centric approaches have become the cornerstone of doing business. CX and satisfaction have a significant impact on the success of any business. Customer retention and loyalty will suffer because of poor satisfaction, and it is also an indication of poor customer service, which costs businesses tens of billions of dollars every year!
Due to the pandemic due to massive changes in our way of life over the last two years, businesses must rediscover their customer experience approach. Businesses and customers are connecting in new ways, and customers now look for a personal touch in their encounters with brands. Businesses need to build on and improve their CX strategies to achieve optimum customer satisfaction.
In this today's world, the ideal CX strategy should encompass the human and technological aspects to deliver a robust customer experience. The white paper by Frost & Sullivan and Datacom identifies the major issues that prevent businesses from executing successful CX strategies. These challenges include the inflexibility of legacy systems, technology integration complexities, lack of customized solutions, skill, and cost issues.
Following are five important tips that should be a part of your CX strategy to improve customer service.
Employees Matter
Employee morale is directly linked to the level of service they provide. Organizations must make sure that their employees feel valued and empowered, and to do so; a positive business culture must be established. When making important decisions that may affect your personnel, take their input. Please provide them with incentives and take good care of them. Every employee's contribution to the company's business should be recognized and acknowledged, especially the customer-facing staff. If you create a positive business culture, your employees will enjoy their work, automatically reflecting how they deal with customers.
Offer Multiple Contact Points
Make it simple for your customers to connect with you. Let them know that they can easily be heard. Most customers nowadays have access to multiple contact mediums, and they prefer to use them conveniently. These may include email, phone, social media, live chats, etc. Therefore, it is important to allow your customers to communicate with you over different channels.
Improve Customer Response Time
Customers do not like to wait. Customers demand a quick response to their queries and problems, whether put on hold on the phone or stand in a slow-moving queue. Not having issues or complaints resolved promptly can easily lead to frustration among customers. Organizations need to be aware of the negative impact of long wait times on their business, as one bad experience can scare a customer away forever.
One parameter to measure customer wait times is the Time-to-Resolution (TTR) method. It is calculated by adding up the time taken to resolve cases over time and dividing that by the number of cases resolved. The time can be measured in business hours or days, depending on what suits the business. TTR is, therefore, an important metric to measure and improve response times. Shorter response times will lead to higher customer satisfaction. Tracking and reviewing TTR also provides insights into the nature of customers' issues. Organizations can focus their efforts on routine matters and develop solutions to mitigate or completely do away with such issues.
Make It Personal
Where possible, engage yourself in the customer experience by becoming a customer yourself and encourage senior management to do the same. This will allow you to analyze processes and procedures more objectively, as you will be at the opposite end this time. Going through the whole customer experience personally can help discover points of concern that probably would not have been figured out otherwise. You will get an idea of the whole procedure your customer goes through. Use this knowledge to fine-tune your business processes further to ensure your customers get the best experience you can offer.
Focus on Feedback
Feedback is an essential tool to guide important decision-making. It provides you with much-needed information to take corrective actions and make changes and improvements to your product or service. It gives a holistic view of how your customers perceive your business. Given its importance, obtaining customer feedback is a regular activity for most organizations. However, what action is taken based on the received feedback differentiates the professionals from the mediocre ones.
There is no use of customer feedback if remedial measures are not undertaken. A major benefit of feedback is that the information provided often proves invaluable, as it highlights specific issues which Management can easily overlook. By working and resolving those issues, the management can ensure that even the smallest problem faced by a customer is not repeated. Feedback provides information on areas you need to work on and knows what you are doing right. If feedback shows that customers at your restaurant are happy with the service of a particular server, you can ask that server to guide and train the other servers on his service style as well.
Conclusion
Providing a pleasant customer experience at every stage of the customer journey increases loyalty, helps in customer retention and transforms customers into brand promoters. Enhancing customer service experiences can eliminate a significant chunk of your potential revenue loss boost profits and your business reputation. Therefore, prioritizing customer experience is the need of the hour.