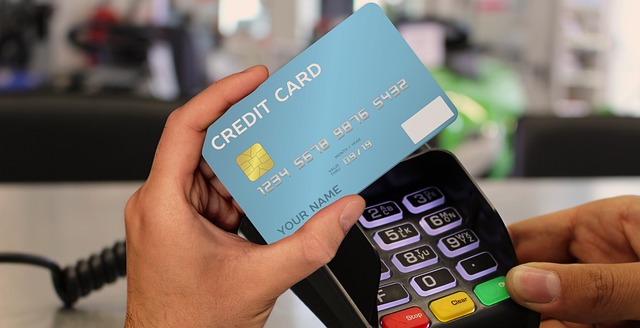 Which is the Best Way to Make a Credit Card Payment in India?
Credit cards have evolved into indispensable tools within the stream of personal finance in India, offering unparalleled convenience and flexibility for myriad transactions. Yet, to harness the full potential of credit cards while avoiding late fees, exorbitant interest rates, and detrimental impacts on your credit score, it is crucial to grasp the art of making credit card payments in India.
In this guide, we will discuss the best ways to make credit card payment, unveiling the most effective practices to ensure your financial well-being.
1. Online Payment
The most streamlined and prevalent method for making credit card payments in India revolves around online platforms, with many options. Here are the ways to make online payment:
a. Internet Banking
Nearly all banks in India offer Internet banking facilities. You must use an online banking portal to initiate your online payment while designating your credit card as a beneficiary. This strategic move empowers you to seamlessly transfer funds from your bank account to your credit card account. However, exercise diligence by ensuring you pay at least the minimum amount due, thereby warding off late fees and the looming specter of interest charges.
b. Mobile Banking Apps
As an alternative, banks have ushered in the era of mobile banking apps. By embracing this innovation, you can perform credit card payments with unparalleled ease directly from your smartphone.
c: UPI
To ensure a quick and hassle-free payment process through IDFC FIrst Bank, simply follow these steps using your UPI-enabled banking app or the BHIM app:
Launch your UPI-enabled banking app.
Navigate to the "Send Money" section.
Enter '<your 16-digit card number>.cc@idfcbank' as the UPI ID.
2. NEFT/IMPS
The best way to make a credit card payment in India is through NEFT/IMPS. To get the most out of your credit card experience, consider IDFC First Bank credit cards, which offer a lifetime free membership, low interest rates starting at 9% p.a., up to 10X rewards, and interest-free ATM cash withdrawals for up to 48 days, making them a cost-effective and feature-rich choice for cardholders.
3. Auto Debit: Your Shield Against Oversight
To safeguard against oversight and ensure you never miss a credit card payment, the auto-debit facility is a robust solution. Here's how it seamlessly operates:
a. Register for Auto Debit
Initiate the process by reaching out to your credit card company, urging them to enable the auto-debit facility for your credit card payments.
b. Choose the Amount
Embrace flexibility by selecting either the minimum amount due or the total outstanding amount as your monthly auto-debit threshold.
c. Bank Account Linkage
Forge a link between your bank account and your credit card, facilitating the automatic deduction of the prescribed amount on the predetermined due date.
4. Mobile Wallets
Platforms like Paytm, Google Pay, and PhonePe offer an enticing proposition for making credit card payments. The process is remarkably simple: establish a link between your credit card and your preferred mobile wallet, granting you the power to make payments effortlessly via your smartphone.
Conclusion
As credit card payments in India change over time, following these best practices is crucial. Being careful with your finances, using different payment methods wisely, and making timely payments will determine your financial well-being. To get started on your journey to smart credit card management, consider exploring the offerings of IDFC FIRST Bank.