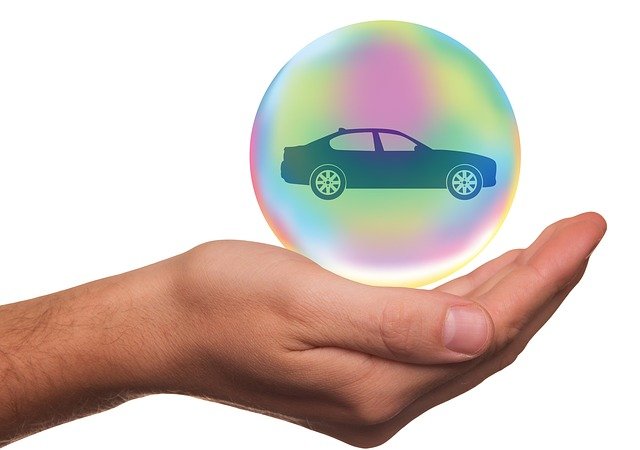 5 Reasons Why Your Auto Insurance Is So Expensive
Car insurance can be very expensive. The price of a policy depends on many factors, such as living or working in a city or not having a garage to park in. Many people don't realize that their auto insurance costs are not set in stone. They accept the high costs and pay their premiums without questioning them and may be losing out on huge savings by doing so.
With auto insurance commercials and ads all promising they can save customers hundreds of dollars by switching, it can feel bewildering. Some people may think they are paying more than they can afford or that there isn't a better price out there. Over the total time of ownership, auto insurance can cost tens of thousands of dollars even if the owner never gets into an accident. Here are five reasons auto insurance is so expensive and how car owners can get a better price.
You've Got Too Much Coverage
---
More coverage isn't always better. Comprehensive auto insurance can be a wise way to protect the investment of a new or luxury car. However, many vehicles aren't worth carrying an auto insurance policy with full coverage.
Older cars and economy models may not need full coverage that exceeds the actual value of the car. Owners could reduce the coverage and put the money they would have paid into savings for auto repair or replacement. Car owners can check the value of their cars and adjust their auto insurance coverage to more accurately reflect that value.
You Didn't Get Quotes
---
All car insurance companies are not the same, and they calculate risks and discounts differently. Compare different car insurance quotes from multiple auto insurance companies is smart and can save the car owner a ton of money. Subtle differences in calculations can add up to big price differences. Owners who do not get quotes may never know how much extra money they are spending month after month.
Auto insurance shoppers should give truthful information when getting insurance quotes. That way, there won't be any unpleasant surprises later on. People can make informed decisions about the coverage and the price point that are best for them. Also, remember to always check reviews of auto insurance providers. This can help you save money and frustration in dealing with a less than stellar company
You're Driving a Luxury Car
---
For many, luxury cars are desirable and something to strive for. They offer features and comforts that are not necessary for driving but enhance the experience. Many people see luxury cars and think of prestige and the message the car sends about who they are as people. But along with the luxury will come extra costs, and not only in the area of maintenance.
Luxury cars cost more to repair and replace, and auto insurance companies adjust their premiums to reflect this. A simple repair that costs hundreds of dollars in a more economical model can cost thousands in a luxury vehicle. The car may also be a high-theft risk, depending on the model and where the owner lives. For many owners, the high cost of auto insurance is worth it to own the luxury vehicle, but cost-savvy drivers may want to reconsider.
Your Driving Record Isn't the Best
---
Even careful drivers can get into accidents. While many auto insurance companies offer accident forgiveness, not all do. This means drivers who get into accidents could see their auto insurance premiums go up, even if the accident is not their fault.
Drivers who do not have a stellar driving record can do several things to reduce the impact on their premium costs. They should compare quotes since auto insurance companies calculate an imperfect driving record differently. Drivers can also check into defensive driving courses offered by the state department of motor vehicles. Some auto insurance companies also offer educational apps and courses. These courses can lessen the sting of high costs related to an imperfect driving record.
You're Missing Out on a Discount
---
People can buy auto insurance in many different ways. They can purchase it online by calling the company or through an independent agent. But sometimes they can miss a key discount that the company offers.
By doing a little research and asking questions, people can make sure they are getting every discount that applies to them. Not all auto insurance companies offer the same discounts. They also may offer different rates. For instance, one company might offer a 15 percent discount for low-mileage drivers, while another insurer offers 20 percent. Some auto insurance companies offer discounts for things drivers don't normally think of, such as alumni discounts or distant student discounts. It always pays to be thorough.
The Breakdown
There are some things people can't control—such as where they live—but there are many things people can do to make their auto insurance less expensive. A few simple steps can help almost everyone get the best amount of auto insurance coverage for them at a price they can afford.
Reducing the expense of auto insurance doesn't have to take a lot of time and effort. Most people can see significant savings by spending a little time investigating and asking the right questions. People can also check in on their auto insurance more than once. By regularly looking around, car owners can ensure they are always getting the best deal out there.