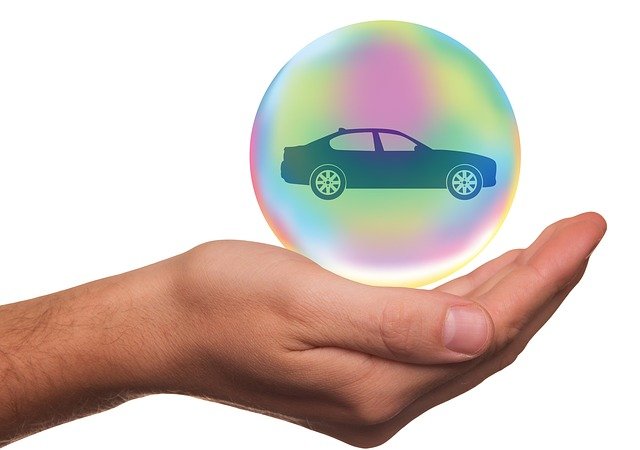 Car insurance rates, like most costs, tend to increase over time, and these particular factors are driving premiums up much faster than the overall rate of inflation. Repairing today's vehicles is more costly, and the cost of medical costs is also rising. These expenses are passed on to you in the form of higher insurance premiums.
Although some of the variables used by car insurance companies to determine your premiums are beyond your control (for example, your age), others can be improved with a bit of effort. The more variables you improve, the lower your premiums would be, allowing you to make some effective, do-it-yourself auto insurance quote comparison using auto insurance resource.
So, what's the deal with auto insurance being so pricey?
Here are the main factors that car insurance providers recognize, ranked by their potential effect on your premium.
---
How old are you?
If you are a young driver, you would be wondering why car insurance is so expensive. This is because young drivers are much more likely to be involved in car accidents, and their high rates reflect this increased risk. On the other hand, senior drivers would pay higher premiums because the risk of an accident increases after 69.
While there is little you can do to change your age, there is one way.
In three states (California, Hawaii, and Massachusetts), insurers are not permitted to set rates based on driver age.
Location matters
Your insurance rates can be influenced by where you live, surprisingly. Factors like theft of vehicles, areas prone to natural disasters, bumper-to-bumper traffic, riots, etc., appear to produce more insurance claims vary by region. Your rates will almost certainly be higher if you live in bigger cities than if you live in a peaceful rural area because cities are more susceptible to traffic accidents than small towns.
The risk level of the environment when you commute through daily can be considered. Insurance firms use your ZIP Code to calculate the risk level of your area. Moving to save money on car insurance is not worth it, but if you're going to move anyway, you may want to prioritize places with a lower rate of vehicle-related issues.
A history of prior insurance
A delay in insurance coverage will cause a substantial increase in your premiums. Switching insurance companies does not affect this aspect, but going without coverage for even 24 hours can impact your car insurance premium. If you intend to be without a vehicle for an extended period, consider purchasing a non-owner car insurance policy to prevent lapses in coverage. Having a policy like this would also allow you to keep your driver's license active during this period.
The scope of your coverage.
To meet state minimum standards, almost all must obtain some form of auto insurance coverage. The more your coverage limits exceed the minimums, the more costly your premiums will become. After all, if you have $300,000 in liability coverage and are involved in a significant accident, the insurance provider would pay much more than if you just had $25,000 in coverage.
You can get the best deal on this aspect if you stick to your state's minimum coverage criteria. However, for specific drivers, purchasing a slightly higher amount of coverage makes sense. Complete coverage plans or policies with extensive additional coverage have higher premiums, but they could be worth it for those with assets to protect.
The driving history
The better your driving habits, the less likely you would be involved in an accident. Since insurance firms are aware of this, they place a high value on your driving record when determining your rates. Accidents, speeding tickets, DUI arrests, driving violations, and the like will increase the risk and insurance cost. If you have a history of driving mishaps, you can have difficulty finding an insurer that will cover you.
A driving record, like credit history, will improve over time. Insurers may currently classify you as a high-risk driver, but a few hours spent driving safely can change that. Most insurance firms will look for injuries on the record for the last three years, but no more.
Drivers with a stellar driving record and no at-fault injuries will often save money, see lower premiums, and are frequently eligible for "good driver" or "safe driver" discounts from their insurance agent.
Marital status matters
According to studies, married drivers file fewer car insurance claims than single, divorced, or widowed drivers. As a result, insurance rates for married couples are typically lower. You certainly don't want to change your marital status to save money on insurance premiums. However, once you get married, notify the insurer as soon as possible—you will be able to get an instant discount on your insurance rates, which you will undoubtedly be able to factor in when your insurance comes up for renewal.
Car insurance deductible
The premium on your auto insurance policy is the amount you must pay against a covered expense before the insurance provider assumes responsibility. The smaller your premium, the more likely it is that the insurance provider would be required to pay out money if you are involved in an accident. As a result, higher insurance costs result from lower deductibles.
Setting a very high deductible, on the other hand, can mean that you would be unable to pay for the repairs in the event of an accident. The prudent course of action is to determine how much you can reasonably afford to pay for maintenance bills and other fees and then set your deductible to that amount.
Based on Gender
It is a fact that accidents involving male drivers are usually more severe than accidents involving female drivers, and men are more likely than women to die in an accident. As a result, insurance providers often charge men (particularly young men) higher premiums than women. Men in their twenties pay $15 more per month on average for standard liability-only auto insurance than women. However, in older drivers, men pay just a dollar more per month on average than women. Gender equality improves with age: from their thirties to their fifties, men and women have nearly equal insurance rates, all things being equal.
Besides, the following states prohibit insurers from taking gender into account when setting premiums: Hawaii, Massachusetts, Michigan, Montana, North Carolina, and Pennsylvania.
Tips to get cheap car insurance
---
You can get cheap car insurance for yourself if you follow the following process:
Compare car insurance quotes: Comparing car insurance quotes is one of the oldest and the most efficient ways to get cheap car insurance yourself.
Look for discounts: Every insurance provider offers various discounts, including military, student, good driver (no accidents or tickets), and many others. Examine the insurance company's website to see what kinds of offers they have.
Bundle your insurance: Purchasing multiple insurance policies from the same insurer will save you a lot of money because the insurance provider now collects two or three premiums from you instead of just one. So it's always a good idea to look into bundling when it makes sense.
Drive safely: Driving safely is not only the best thing to do for your protection, but it is also the right thing to do for your insurance premiums. Better driving, fewer crashes, and therefore fewer claims can result in lower premiums for your car insurance.