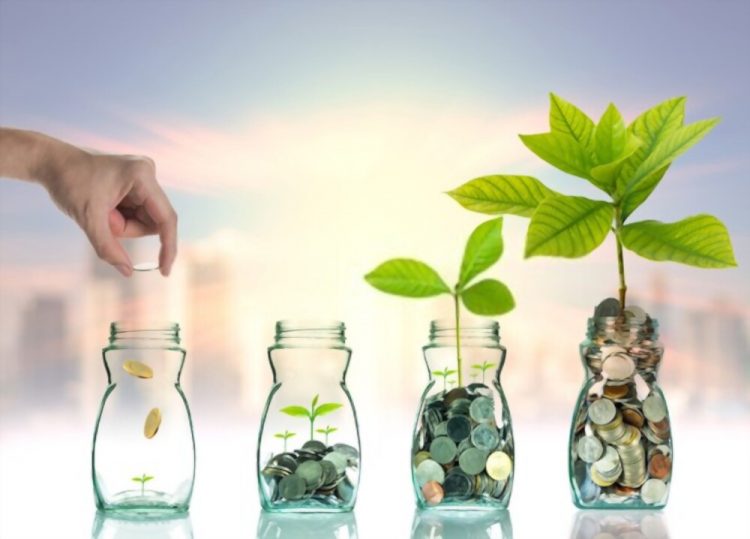 Why You Can Trust Accuplan Benefits Services
Have you heard about Accuplan Benefits Services and wondered what it's all about? Well, you're in luck because we will be discussing what is Acculan Benefit Services, the pros and cons, and if there are alternatives that you can try. So, let's get right into it.
What is Accuplan?
Accuplan brands itself as an expert in 401(k)s and self-directed IRAs. Companies in this category usually provide more services than these 2 investment areas. They will also offer investing opportunities that are related to real estate, which is designed for investors who want to plan for their retirement.
In addition to helping clients to buy residential homes, an IRA account makes provision for commercial property, farmland, business, and deed of trust. This is one reason why people are always on the lookout for a great investment company. 
What is a Self-Directed IRA (SDIRA)?
An SDIRA is a type of IRA (individual retirement account) that holds several alternative instruments which are prohibited in the regular IRAs. A trustee or custodian administers the account, but the account owner manages it directly. This explains why it is known as a self-directed account.
The investor or account owner chooses the investment without a broker. As a result, a company managing such an account does not give advice to potential or existing investors. It cannot also have brokers in its team and the investors won't have the opportunity to request detailed advice. 
Therefore, before venturing into a retirement investment, you should understand what is involved in a self-directed IRA. You may want to check out to read more about SDIRA.
Is a Self-Directed IRA Good for You?
It may sound a bit weird going to an investment retirement account provider and not get help. But there are advantages to that weird act that may spur you to open an SDIRA. One advantage of not getting advice is the fact that you will save more on consultation fees.
Some mutual fund advisors and managers take a cut from your compound interest. They claim that it is only a little decimal percentage from the investor's gains. However, you will realize that over a period of 30 to 50 years of investing, those small decimals will equate to hundreds of dollars if not thousands. 
Now, that is your hard-earned income going into an advisor's pockets and not yours, as the investor. Therefore, if you know your risk tolerance or are comfortable with researching and planning your strategy for asset allocation, SDIRA may be good for you.
What Type of SDIRA Can You Get?
There are about 3 types of self-directed investment retirement accounts that you can get:
Checkbook control

Precious metals

SEP IRA
Checkbook Control
This type of account allows investors to make payments through an LLC (Limited Liability Corporation). The aim is to effectively remove the middlemen since an LLC permits investors to attach checkbooks to their retirement accounts. 
The IRS doesn't encourage using LLC as a means of keeping assets in a home. For example, you cannot keep physical gold at home and claim it as a contribution to your IRA. However, that does not mean that you can register an LLC to get a checkbook connected to your IRA. 
It is an illegal service that only a handful of brokers offer. There are however other benefits of using the checkbook control type of SDIRA apart from owning checkbooks which some brokers try to help their clients enjoy.
The account allows you to spread your finances to alternative assets. There are not many IRA providers that allow such direct real estate ownership. It is therefore important that you ensure you find a company that does if this is something you want.
Additionally, you can defer your capital gains till you're ready for payment. This is because the real estate will remain in your IRA. Therefore, when faced with litigation or other legal issues, you will face limited liability. So, it is a win-win situation.
Precious Metals
A reputable investment company will offer its clients access to different precious metals such as palladium, platinum, silver, and gold. But it does not limit you to those exact assets. Most IRA companies specialize in some things, not everything. For example, if you want to venture into digital assets such as Bitcoin or Ethereum, You will also easily find those that can offer you that.
You should be careful not to partner with a company that will end up charging exorbitant fees. On the average, the initial cost of setting up the account should be about $50. An annual fee of about $200 will be reasonable while $12 in monthly payments will also be fair. These fees are usually for maintaining the precious metals. This is beneficial since IRS doesn't permit individuals to keep silver, gold, or any other metal at home, and then claim them as SDIRA investments.
The Pros of Using a Reputable Company for Your SDIRA
The following are benefits of using the SDIRA of companies such as Accuplan:
The precious metals are insured, certified, and bonded.

Expert tips for following the guidelines of the IRS.

Customer support and live chat.

A large range of investment options.

Over 20 years of serving investors.

Low charges on precious metals investment account.
Some Cons of Using These Services for Your SDIRA
The following are some downsides you may experience while using some of these services:
The details about the available investment options may be few.

Compared to big brokerages, smaller companies do not have huge brand recognition.

They may not be accredited by the BBB (Better Business Bureau).

You may find many negative online reviews.
You may want to read more services that fall into this category. This will help you to decide whether it is a good option for you or not.
Conclusion
There are many companies in this category that may not rank among the best brokerages when it comes to providing IRA. The simple fact that small to medium-sized companies such as Accuplan are competing among themselves gives you the client an advantage. With plans that allow investors to make decisions for themselves while exercising full control over their money, the appeal for subscribers is sure to increase.
There are many competitors in the industry and you are bound to get the good, the bad and the ugly among them. So, if you are still wondering if you should trust Accuplan's retirement investment account or any other ones for that matter, take your time to find out all you can before making a final decision.