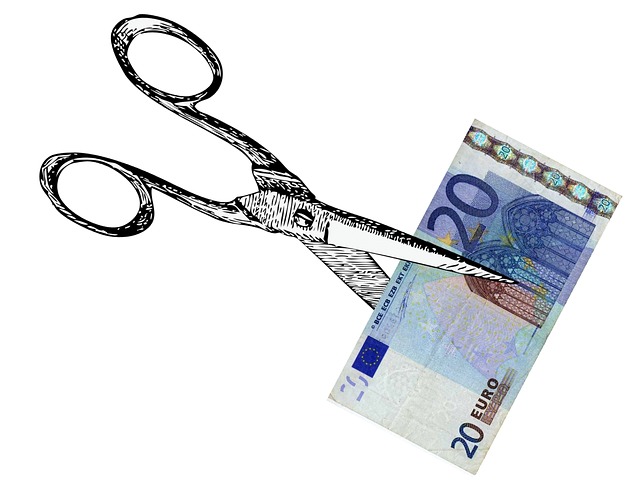 6 Cost Cutting Tips During Business's Financial Crisis
Running a business is never an easy activity. There are always challenges present, no matter how robust your business model is. However, in the case of small businesses, even a thriving model may lead to crisis due to unplanned and ineffective decision-making. Perhaps, in all this turmoil, business owners who figure a way to turn things around remain successful.
It is no surprise that the global pandemic has disrupted our lives in a way no one could ever foresee. It has affected people, industries, and businesses worldwide. Furthermore, the unexpected economic crisis negatively impacted businesses and sectors that remained off guard. At this point, companies need cost-cutting strategies to survive. Here we will list eight cost-cutting tips for businesses going through a financial crisis.
Try Reducing Inventory Costs
---
The first tip to consider is to find ways to reduce inventory costs. However, ensure that reducing the costs does not mean affecting the quality of the goods. Additionally, a reduction in the inventory expenses should pose no inconvenience to your customers. If you typically order a large amount of inventory, it is time to reduce the order. You can switch suppliers to find the items at a better price, and sometimes shipping alternatives may also help.
Remember that you may need to reconsider some processes that used to work in a particular manner. For instance, try cutting down costs by reducing paperwork in your office. Presently, most businesses manage communication and documentation through available online solutions.
Relocate If Possible
---
Many business owners rent or lease a property to establish their business premises. One of the easiest methods to cut costs is to relocate to an affordable location. No building owner wants to see excess empty spaces in the office, but businesspersons preferer locating during the recession.
If you have a possibility to relocate, your current property owner might lower the rent to keep you in place. In short, you can look for ways to cut costs in the area of rent, specifically as it makes a large portion of your money.
Monitor Cash Flow
---
Cash flow is the heart of a business that keeps it active and growing. Students who receive institutions-based or online masters in accounting understand the value of cash flow for the growing business. Smart businesspersons ensure that the business remains viable with steady cash flow, even during a crisis. They can collaborate with market experts to review credit policies and the histories of customers. Protection of credits is the best way to ensure  that cash flow remains intact. You have better chances to survive in downtime if you know your financial forecasting.
Try to negotiate contracts with landlords, contractors, suppliers, and lenders to discuss lowering rates. It helps you handle losses to some extent. Chances are the crisis will affect everyone, and your partners will likely help you out.
Outsource Your Operations or Operate Remotely
---
A business gradually leads to layoffs if the business financial crisis becomes too high. The staff has to survive somehow and look for new employment opportunities. Today, businesses can work remotely and manage their work operations anytime from anywhere. Undoubtedly, it is one of the effective ways to save business costs.
Another means to save costs is to outsource your operations. Outsourcing operations allows your business to operate at relatively cheaper rates. Your hourly rates may depend on the location, but usually, it gets the job done at less cost.
Build Your Banking and Customer Relations
---
Your business needs to convey financial situations with lenders and banks. Banks do not want to lose a customer, but they avoid loan dealings with non-credible companies. Remember that recession might get out of hand when banks refuse to give loans. Perhaps, it is where managing PR skills come in handy.
Besides banks, a healthy relationship with customers also helps you survive in a time of crisis. You should know everything about your customers and build a relationship that embraces customer loyalty. Staying connected with customers gives you an advantage over your competition. It further helps in decreasing the chance of possible downtime by keeping a continued business with you.
Adapt to Changes
---
One of the ways to cut costs during a financial crisis is to adapt to change. Remaining updated with market trends and adapting to changes not only keeps you ahead of the competition. It also gives you a chance to keep the business alive by having new and improved strategies alive. Improving the quality of services makes your business credible in customers' eyes and saves it during a crisis.
Final Word
A financial crisis in business is a normal phenomenon that happens if you are not vigilant from the beginning. The points mentioned above might help you prepare for the unfavorable time while ensuring your business's survival. Following these points and strategies gives you a likely chance to cope with crises and keep the cash flow intact.