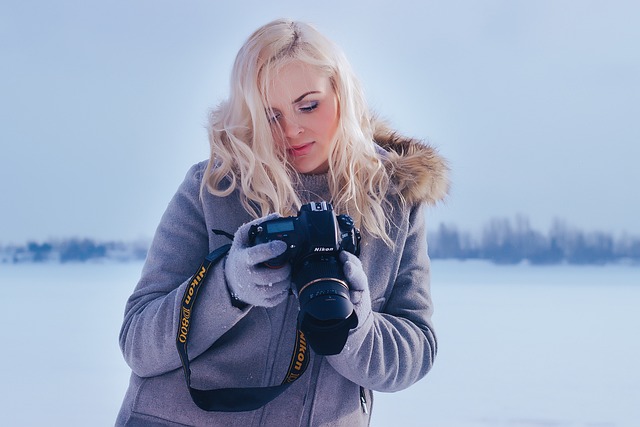 Women's Portrait: How to Capture Emotions?
A woman's portrait is one of the most difficult genres of photography, unless, of course, we are talking about photos for documents. Without emotional coloring, such an image becomes dry and uninteresting, even if there's a beautiful girl in the frame. If you just start your professional female portrait photography career, some practical tips will help you to uncover and enhance the natural charm of your photoshoot heroines.
Start with the communication
Even before the shooting, it is worth communicating with the future model in a relaxed atmosphere so that all participants in the process are set up in a friendly way. At this stage, the photographer can get an idea of the girl's character to properly plan the shoot. Even if the topic is determined beforehand, it is possible to reveal the character in different ways: not every heroine will look well in a nice lyrical image and not everyone woman-vamp style will suit.
Previous acquaintances will also help to dispel popular fears: some girls consider themselves to be non-photogenic, and others are embarrassed by imperfect skin or a figure. Being stiff on the set will not help show a person's character and emotions! A portrait photographer has to be a bit of a psychologist to help the sensitive female nature to open up, despite personal complexes.
It must be explained that unnecessary details can easily be removed during post-processing. If necessary, the RetouchMe app allows you to quickly even out the color and texture of the skin in the photo. To remove an inadvertently popped pimple or other blemishes, just use the appropriate option on retouchme.com/service/skin-smoothing-app!
The shoot itself should also start with trust and a pleasant conversation. It is in the process of communication that the poses will become looser and the emotions more sincere — grab the frames exactly in such moments. Also, appropriate music can be played to set the mood.
Choose the angle
In creating an emotional portrait, you should experiment with angles. It is not necessary to stand in front of the model at full height! At the same time, the angle should not accentuate the disadvantages of the appearance. For example, a wide face can look good half-turned, when the camera looks slightly lower, close-set eyes look great on close-up portraits, etc.
The best angles for a particular character can only be selected through experience. An unusual angle not only helps to emphasize emotions but also attracts the viewer's attention, making him analyze the composition of the picture. As a result, the photo becomes effective and memorable.
Body language and composition
Our emotions are expressed not only by our faces, but also by our body positions, and using this will help make the emotional aspect of a portrait of a woman more expressive. Closed poses can be an expression of detachment, insecurity, or loneliness. Open poses are used to show strength, sensuality and confidence. To help the model plunge into the role, you can use a technique that is well-known to professional actors: body position not only gives out our emotions but also shapes them. This allows the model to get into the right frame of mind, making the shots more natural.
A photographer can use a model's body position and surroundings to build a symbolic composition. People subconsciously associate different geometric shapes with certain moods. Compositions based on rounded outlines are filled with comfort, tranquility, care, and softness. Triangular construction is associated with energy, courage. Square or rectangular compositions reflect stability, austerity, and even firmness.
Movement and life in the frame
Emotions are very fluid matter, which is worth catching in a dynamic frame. An exception may be the desire to create a sense of frozen time. In all other cases, you need to organize at least a small action and take a series of photos at once (choose the most successful take from them later). Dynamics is most clearly seen in shots where there is a certain incompleteness: a hand on its way to the face in an attempt to cover an involuntary smile, the edge of a dress flying behind a rushing silhouette, etc.
The photographer should suggest suitable actions for the model, corresponding to the image and the mood of the shooting process. In this case, the heroine of your story will not be confused and will be able to feel more confident in front of the camera. In addition, such an approach allows you to turn off intrusive thoughts that torment almost every girl. Since the brain is occupied only by action, there is simply no room for negative perceptions and stiffness.