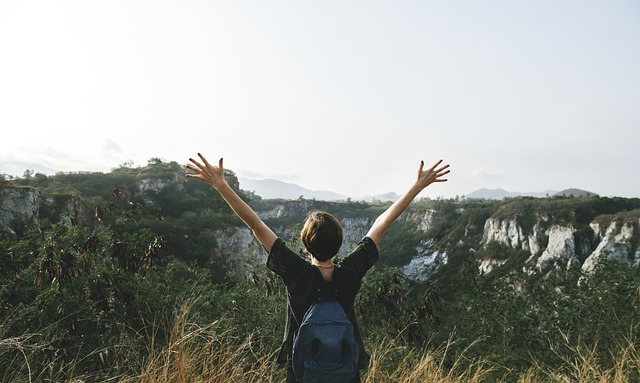 Whether you are traveling for business or for fun packing is both a hassle and essential thing. Travel packing is not as easy as it sounds especially if you want to take fewer things. It is important to pack things that you need to use without over packing. For some women travel packing can be a very stressful situation. The good news is that there are tips to simplify the process.
Travel packing depends on lot of factors. Women need more stuff than men do, which is why it can be tricky to decide what to take and what to leave.
Here are some of the best travel packing tips for women:
1. Pack for Traveling in Flights
---
Most people travel with flights when it comes to going long distance. The journey itself can be time-taking and hectic, and you may need a few essential things. It makes sense to pack most basic items first. Things like earplugs, sleeping mask, toothbrush, lip balm, cream and other essential things. These items can be used while you are on vacation and during the journey. Make the list of items that you need to use every day. Choose available Myntra Coupons for best deals on travel shopping.
2. Carry a Backpack
---
If you can fit your items in a backpack or tote bag then it is wonderful thing. There are lots of benefits. For example, if you just have the backpack you don't have to be weighed. Mostly at the airport, suitcases are weighed. It is easier to carry and store. When you get off the plane you don't have to bother about waiting of your luggage at baggage counter. It will save you plenty of time. It is the best tip for solo travelers.
3. Plastic Bags
---
Even if you are not a big fan or plastic bags and committed to saving the planet, they can be very useful for traveling. You don't have to bring new plastic bags. If you have old ones in home, just take a few with you. They are great for carrying things like wine, toiletries, and smaller items. The bags make it easier for you to carry things while you are traveling. Instead of throwing the plastic bags you can use them.
4. Get Packing Cubes
---
Packing cubes make it easier for you to find your clothes without disturbing your whole luggage. The cubes can be used to pack different items without taking much space. You can take out your favorite tops without pulling out other clothing items. This is one of the best ways to pack for traveling. They are one of the best travel organizers especially if you going on a long vacation. You can pack more items in your bag with packing cubes.
5. Garbage Bags
---
Garbage bags can come in handy when you want to protect your luggage from rain or water damage. You can also carry your dirty clothes in them. They are one of the convenient ways to carry things. One of the best things about the garbage bag is that they don't take much space and are multi functional.
6. Pack your Medicines in Zip-locks
---
Keep your medicines, vitamins and other important things safely secure in your zip locks. Zip locks are one of the best travel organizers that can keep your important items separated and well stored. They are great for storing smaller items like pills, tubes and other kind of essential things you need.
7. Roll Your Clothes
---
Rolling your clothes instead of folding is one of the best travel packing tips for women. Women need more clothing items and hence more space. Rolling clothes can save lots of space in your bag. You can look for the ways to fold items for traveling on the internet. It is one of the smartest ways to pack. You can even fit more items in smaller roll on suitcases.
8. Essential Clothing items
---
Some clothing items like jeans works great for may occasion like work and casual. Pack a pair or two of your favorite jeans. Likewise, a dress items that can be worn in the evening is great travel packing tip. Fancy items like gowns can take up too much space. Try packing things that can be used for multiple purposes.
9. Pack the Right Shoes
---
Heels are not always the best shoes to pack while traveling. You never know where you have to walk. Pack sneakers, flats and pumps shoes which are easier to wear and walk on.
The Bottom-line
These are some of the best travel packing tips for women. Packing the right items will keep everything efficient and stress-free for you. Make the list of essential items and pack them the right way to enjoy your trip.