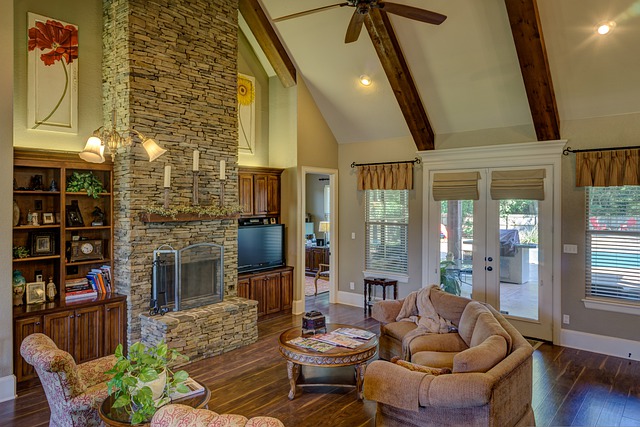 How to Add Luxury to Your Home
Your home should be the coziest, most relaxing, friendly, and exciting place you want to return to after a long day of work or travel. Therefore, putting in the effort to make it as chic and gorgeous as possible is worth every penny and energy.
Eventually, who gets the comfort and appeal in a pretty haven? You! So, applying the following tips will help improve your home, turning it into your dream abode.
Make a Unique Statement with Hardwood Flooring
If you are looking for a way to replace the usual tile and marble options with something more unique and ageless, this should be your choice. With various hardwood flooring choices such as exotic, vintage-styled, bamboo, and hand-scraped, you have for yourself an easy-to-maintain and durable floor. Hardwood floor installation gives that natural and luxurious look at the same time.
Make the Furniture Set Work
You almost can't do without seeing furniture pieces in every corner of your apartment; your living room, dining, kitchen, bedroom, library, and so on. Why not make every time you spend on that couch a comfortable and memorable one?
You can completely change your furniture set or spice them up by refinishing and reupholstering with your desired color combination and material.
Add Some Magic Effects with the Drapes
Nice furniture with tasteful flooring is not enough to give off an opulent feel in your home. The right drapes hanging down, allowing light rays to pass through them, can also do some magic. The blend of color and patterns on your curtains can change the whole narrative in your room to give it the life it needs.
Change the Feel with a New Paint Color
The color of paint you use can determine how you feel about your total space. Neutral colors are known for their calmness, while medium ones can have fun and energy effects.
Aside from the aesthetic benefits, painting a house can help protect the walls against harsh weather conditions to facilitate durability.
Beautify with Houseplants
One sure way to replace empty spaces in the home while still adding color is by placing flower vases and other houseplants at the right corners. Houseplants have a way of giving natural beautification to the environment while also freshening up the air. According to NASA, they help remove up to 87 percent of air contaminants in just one day. By absorbing carbon dioxide and releasing oxygen into the air, houseplants improve your life as well as the appearance of your home.
Include a Functional Bar
Your home can be everything and more. With a bar stocked with the right ingredients for cocktails, wines, spirits, and various assorted drinks, you can enjoy happy moments.
Ensure you have the necessary glassware, furniture, and tools to make the moments gay.
Make your Home Smell Expensive
You don't want to reside in a place with some offensive smell. Let pleasing scents welcome you home and give you a refreshing feel each time you stay around. Ensure you empty your bins regularly. Dispose of kitchen waste properly and repair damaged pipes that can leak to give off unpleasant smells. Then, have your choice of air freshener fragrance sweeten the air all day, every day.
Install Smart Devices
How about controlling and making everything work with the tap of a finger or command on your device? Technology will do that for you.
Go smart with your doors, refrigerator, security cameras, lights, speakers, and everything else.
Keep your Entire Space Tidy
One of the ways to promote comfort at home is to have a specific place for your equipment, tools, gadgets, utensils, foodstuff, and everything else. For example, you won't need to worry about where the salt might be if you have well-labeled cans for each item right in the kitchen cabinet.
Do the same with everything in the house. Keep your house tidy and free to walk around. This also prevents home accidents and ensures that you're safe in your own home.
Light up in Style
A subtle yet effective way to achieve a more opulent atmosphere is to use different light sources at various intensities. Several light sources, such as pendants, wall lights, and floor and table lamps, add a soft glow to your space.
Don't Forget the Exterior.
Maintaining the right curb appeal for your home will surely set the stage for luxury. Extend the magnificence to your home exterior by cleaning out your gutters or replacing them, maintaining your lawn, or even setting up a living area in your garden.
There is a lot you can do to make your home look fancier. Which will you do immediately? And yes, you can start making the changes in no particular order.