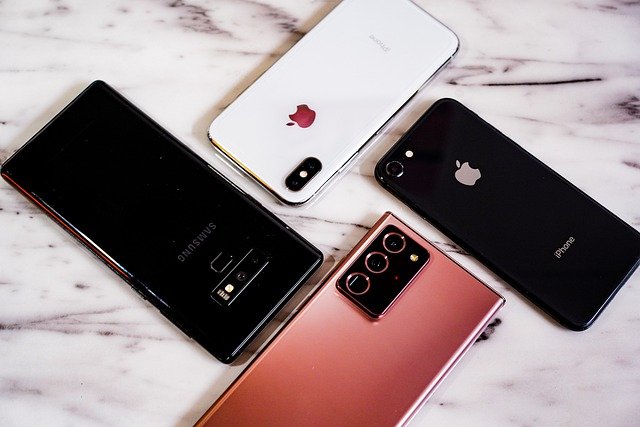 Android or iOS – Comparison of Mobile Operating Systems
Two operating systems, Android and iOS of Apple, has dominated the market of mobile devices. Wherever you go, and whoever you ask, every smartphone owner uses one or the other. What are the differences between these two operating systems, which one is better, and is it even possible to clearly point out the better or worse version?
Choosing the OS
When buying any mobile device, operating systems are rarely the first issues on the list. People tend to pay attention to other aspects of a smartphone or a tablet, like its brand, parameters or settings. Why? Isn't the operating system important? After all, it is the OS that strongly influences the operation of the whole device and the comfort of use. The truth is that the users do not have much of a choice. Android and iOS are the two biggest operating systems on the market, and others constitute about 1% of the whole. The chances that you will come across any other OS are quite low. When it comes to iOS, it's reserved only for the devices of one brand – Apple. If you want to have an iPhone, iPad or anything else from the Apple family, you will always end up with the iOS operating system. Picking any other popular brand, you will most probably have the Android version in the package.
Here also lies one of the main differences between these two operating systems – their price. Android can be found in a wide variety of devices, which also means a vast array of prices. Apple devices, however, are considered as the ones targeted at upmarket customers. In other words, Apple products are simply expensive.
Operating systems – comparison
It might seem that the main and maybe the only difference between the two operating systems is the brand of the devices. Apple products use only iOS, and you won't find a smartphone of any other brand with this OS. However, it's not true – in the sense that it's their only difference.
Despite many similarities, one of the main differences that have an impact on consumers' choices is the flexibility of OS. What does this mean? Android is a more open system that cooperates with various apps, platforms and software. The majority of programs and applications are compatible with Android. In the case of iOS, it's slightly different. Apple products are created with the Apple ecosystem in mind. Apps compatible with the system are mostly designed by the company itself. Any "outside" program or software is rigorously checked and tested before it can cooperate with iOS. It's worth mentioning that even though Apple uses its own solutions and programs, the users are not disappointed by them.
As we've already mentioned, in order to use an app, it has to be compatible with the operating system. In this area, Android is an indisputable winner because it allows its users to download and install a greater number of apps – about 3 million. Apple's version of OS offers "only" about 2 million of them. However, those most popular apps and platforms are available on both OS. Numerous websites and program developers care about this in order to reach all customers – both users of Android and iOS. An example might be the online casinos that are available on mobile devices. On sites like VegastSlotsOnline, you can find a great number of platforms that cooperate well with both operating systems. Due to that, you can play and win money wherever and whenever you want – safely and with no technical problems. If you don't want to gamble with real money, the site has games that you can play for free and still get the same feel as if you were playing in a real casino, but without the risk.
The two operating systems we compare has quite much in common. However, one of them, iOS, is much more popular in the US than anywhere else. They have a similar interface, they are operated by hand gestures and offer the apps that are not that different from each other. There are, however, other discrepancies between the two OS. As we've said, Apple products are expensive, but the price involves a fast operating system, capacious RAM and other aspects that make the use of Apple devices a pleasure. Smartphones or tablets with Android OS are more diversified. The cheapest versions are slow and of worse quality than the devices with the same OS but for a higher price. It's difficult to say, then, which OS is better.