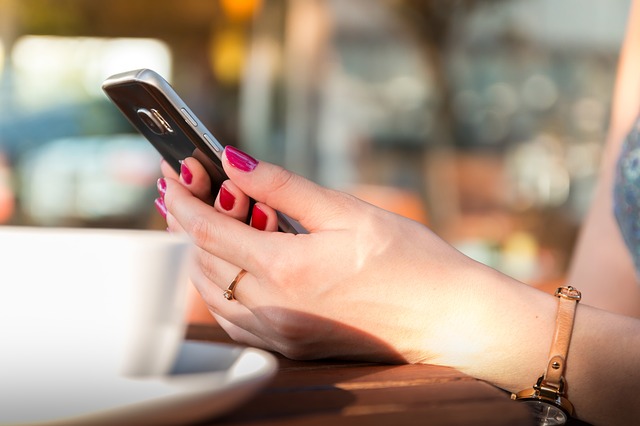 Top 5 Camera Mobile Phones in 2020
Camera Mobile Phones: In the overflowing flood of the best-featuring smartphone, it is not an easy task to choose and select the best camera mobile phone because in this year almost every mobile phone company focused on the cameras, so there are many mobile phones which have the best camera result and is almost equal to the DSLR. These camera mobiles overcome the need of DSLR, and now, you don't have to keep DSLR over your neck holding it and capturing the pictures. Now, these awesome Smartphones will do the work of DSLR also. There is a versatile range of camera mobiles which features you a Dual, Triple, and even Quad cameras in just a single mobile phone which sounds insane.
After testing the different mobile cameras, we have selected some of the best mobile phones under 500$ which gives you an extraordinary and astonishing camera results in all conditions. Here are the top 5 cameras mobile phone you should buy.
Although, there are many other mobile phone brands that give you spectacular camera results like Huawei P20 Pro, Sony Xperia XZ3, LG G7 ThinQ, iPhone XR,  and Nokia 7 Plus which are providing you the best ever camera results in low light and bright light conditions.  Keeping all this aside, now let talks about the selected mobile phone.
---
Huawei mate 20 pro is the most projected mobile and there is no doubt about that. The Mate 20 Pro features some of the best specifications and claims to be the best Smartphone of 2018. Following are the specs of Huawei Mate 20pro:
Non-removable Battery: 4200mAh
Display Size: 6.39-inches Super OLED display with 3120 x 1440 Resolution
RAM: 6GB/8GB
ROM: 128GB/256GB (Expandable via SD card)
OS: Android Pie 9.0
Chipset: HiSilicon Kirin 980 processor
GPU: Mali-G76 720MHz
Rear Camera: Triple 40MP + 20MP + 8MP camera
Front Camera: 24MP
If we see the camera we find the following features in Huawei mate P20 Pro:
Rear Camera
40MP standard Lens with a f/1.8 aperture
A 20MP lens with ultra wide-angle and a f/2.2 aperture
8MP camera with telephoto Lens and a f/2.4 aperture along with OIS
40MP RGB and 20MP monochrome Lens produce a greater dynamic range
8MP (80mm focal length) with 3X telephoto lens add optical zoom
Maximum ISO: Maximum range is 102,400, ISO sensitivity
Video Resolution: 2160p at 30fps
Stabilization: Optical
Dual LED Flash
Front Facing Camera
24MP with a f/2.0 aperture
Wide range lens
AI image stabilization
---
The camera of Samsung Note 9 is best for so many reasons like it has a Good Exposure; the White balance is so good along with great portrait mode performances, Food Mode, and great vibrant color. Looking overview at the specifications of Samsung Note 9, it includes the following specs:
Non-removable Battery: 4000mAh
Display Size: 6.4-inches Super AMOLED display, 2960 x 1440 Pixels
RAM: 6GB/8GB
ROM: 128GB/256GB/512GB (can be extended to 512GB)
OS: Android Oreo 8.1
Chipset: Qualcomm Snapdragon 845
CPU: Octa-core2.8GHz
GPU: Adreno 630
Rear Camera: 12MP + 12MP
Front Camera: 8MP
The rear and front camera includes following features that are injected in the Samsung Note 9
Rear Camera
Provides a wide range angle along with a Dual Pixel 12MP AF sensor
Sensor Size: ½.55
Sensor Ratio: 4:3
Dual Aperture: f/1.5 mode, f/2.4 mode
Pixel Size: 1.4 µm
Screen Optimization: Yes
Digital Zoom: 10X
Optical Zoom: 2X
Dual OIS (Optical Image Stabilization)
VDIS (Video Digital Image Stabilization)
Flaw Detection
Modes: AF, Live Focus, Panorama, Dual Capture, Super Slow Motion, AR Emoji, Hyper-lapse, HDR, and Motion Photo
Video Recording: Can record 4K 60fps up to 720p 30fps videos
Front Camera
8MP AF Sensor with F/1.7 Aperture
80-Degree Field of view
Sensor Size: 1/3.6
Pixel Size: 1.22µm
Modes: Selfie, Wide Selfie, Selfie Focus
3. Samsung A9 
---
Samsung which is one of the top-selling brands comes with a new power packed destructive mobile phone with quad rear cameras and one front-facing camera. Following are the specifications of Samsung A9 2018. As we compare the Samsung A9 2018 Price, it is less expensive than many other brands like Apple and Huawei. Whereas the Huawei is only providing triple camera lens whereas in almost the same budget the Samsung is offering you the quad cameras.
RAM: 6GB/8GB
ROM: 128GB (can be extended to 512GB)
OS: Android Oreo 8.1 (Upgradeable to latest Android Pie 9.0)
Chipset: Qualcomm Snapdragon 660
CPU: Octa-core
GPU: Adreno 512
Rear Camera: 24MP + 10MP + 8MP + 5MP
Front Camera: 24MP
Video Recording: 2160p@30fps, 1080@30fps
Non-removable Battery: 3800mAh
Display Size: 6.3-inches AMOLED display, 1080 x 2220 Pixels with 392PPI density
Talking about the cameras which are incorporated in Samsung A9 2018 includes following features
Rear Camera
24MP AF Sensor with f/1.7 Aperture
Ultra-Wide 8MP sensor with f/2.4 aperture
120-degree field of view
10MP sensor with f/2.4 aperture
2X optical zoom
5MP Depth sensor with f/2.2 aperture
Live Focus
Telephoto Zoom
Video Recording: 2160p at 30fps up to 1080 at 30fps
Front Camera
24MP AF Sensor
F/2.0 Aperture
Selfie Shooter
AR Emoji
Beauty Filters
---
OnePlus 6 is the best mid ranging camera mobile you can buy. The rear camera is incorporated with 16MP, f/1.7 main camera and 20MP, f/1.7 camera right beside it. It produces fantastic quality pictures with crystal result.  Following are the specification of OnePlus 6
Non-removable Battery: 3300mAh
Display Size: 6.28-inches Super AMOLED display, 2.5 Curved Gorilla Glass
RAM: 6GB/8GB
ROM: 64GB/128GB/256GB
OS: Android Oreo 8.1
Chipset: Qualcomm Snapdragon 845
CPU: Octa-core2.8GHz
Rear Camera: 16MP + 20MP
Front Camera: 16MP
Let talks about the OnePlus 6 Camera Specs, following are the features included in the OnePlus6 camera mobile
Rear Camera
A 16MP Sony IMX 519 lens sensor is incorporated along with the 1.22μm Pixels
20MP Sony IMX 376K lens sensor is injected along with the 1.0μm Pixels
Dual LED Flash
F/1.7 Aperture
Modes: Video, Portrait, Slow Motion, Video, Pro Mode, Panorama, Shutter lag, HDR, Time-lapse and 2X zoom
Video Shoot: Can shoot 4K at 30 or 60fps up to 720p at 30fps
Slow Motion: Can shoot Slow motion video at 1080p
Front Camera:
A 16MP Sony IMX 371 lens Sensor built with the 1.0μm Pixels
F/2.0 aperture
Video Shoot: Can shoot 1080p at 30fps up to 720p at 30fps
---
As there were some camera issues with the previous models of Pixel but this latest Google Flagship Pixel 3 shines above all and provides some extra features. Following are the specification of Pixel 3
Non-removable Battery: 3000mAh
Display Size: 5.5-inches AMOLED display with 2160 x 1080 Resolution
RAM: 4GB
ROM: 64GB/128GB (Not expandable)
OS: Android Pie 9.0
Chipset: 2.5GHz Octa-core Qualcomm Snapdragon 845 processor
CPU: Adreno 630 GPU
Rear Camera: 12.2MP
Front Camera: Dual 8MP
Rear Camera
2 MP with a f/1.8 aperture
28mm lens
4μm Pixel
OIS and Dual Pixel PDAF
Auto HDR Shooting
Video Resolution: 4K at 30fps
Stabilization: Optical
Mode: panorama, HDR, Dynamic Range, Night Sight
LED Flash
Front Facing Camera
8MP Lens
8MP lens for the wide-angle camera
Ultra-Wide range sensor
Best Portrait Mode
Night Photography
Dynamic Range
One Night Sight for low-light modes
Super Res Zoom
2X to 6X Zoom
Conclusion
we will see more quad camera mobile phones, but in this year Samsung A9 just beat all the other camera phones by these awesome quad cameras. The following phone that has the best camera features are mentioned above in detail. In my opinion, the Samsung A9 2018 is one of the best handsets among all, due to a quad camera with depth sensors.