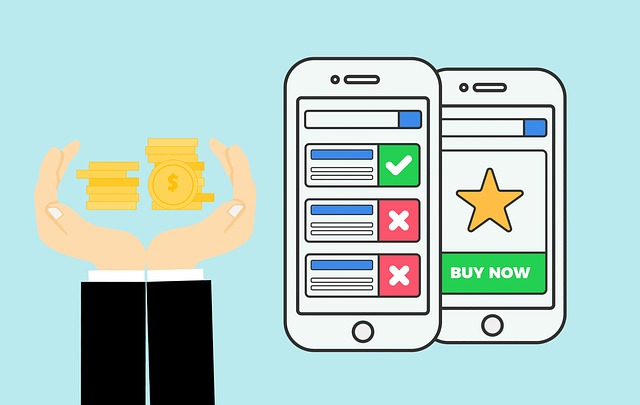 Automation in Advertising Purchasing
In today's fast-moving world of social media and 24×7 on-demand entertainment, advertising is a whirlwind of activities that take place to reach customers. It is no longer a bunch of salesmen sitting in offices or on telephones talking to TV and Radio executives about buying ad time with their stations. The internet changed that forever. Today, with the plethora of different platforms to watch videos and listen to music on, an advertiser can no longer just look at a few different places to buy advertising time.
Everything is computer-driven, and everything is getting more and more automated. Advertising is no different. To keep up with all the different media outlets and methods of purchasing ad time, the process of buying advertising time has also been automated. Fully automated and computer-controlled purchasing of media advertising space is called programmatic advertising.
How does the process work?
The full end-to-end process of programmatic advertising is more complex. Most media buying is done through auctions. The auction process has also been fully automated, of course. All the advertisers that are seeking to buy ad time will use a service that is known as a Demand Side Platform (DSP). The DSP gathers all the information from the advertisers and takes that to the Ad Exchange, which is where real-time bidding auctions take place.
Programmatic media buying can also take place in the Private Marketplace (PMP). This is an auction format but is restricted to certain buyers by the media publisher. There is also a process called Programmatic Direct, which is where the publisher does not have an auction but negotiates with the advertisers directly.
On the publisher side of the process is the Supply-Side Platform (SSP). The SSP is the system that communicates with the Ad Exchanges and provides them with ad impression information specifics. The publishers deliver ad space details (impressions) to the SSP that include all sorts of information like media type, platform, subject, and many other items specific to the viewer(s) for targeting the ads.
Why should we use programmatic buying?
Programmatic media buying is a must in today's advertising world. As we mentioned before, the sheer number of media options and platforms available to buy ad space on is huge. That, combined with the on-demand nature of viewing, creates a volume and speed of transactions that are just not humanly possible to keep up with.
Programmatic media buying platforms enable advertisers to deal with massive amounts of information and focus on understanding their customers' needs and product placement requirements. The advent of addressable advertising has allowed ads to be very precisely targeted to viewers, but this has also generated an incredible amount of data (big data) that advertisers can leverage to target their ads. Media buying platforms, such as https://www.bidmind.com/, allow all this information to be easily digested and quickly converted into media buying requirements.
Media Buying Platforms
Now that we understand that programmatic advertising is here and advertisers must get on board, how do we do this? This is where a media buying platform comes in. A media buying platform is a set of tools or an online service that performs the processes of buying advertising space and handles all the transactions between the advertiser (media buyer) and a publisher (media seller).
There are many providers of media buying platforms out there, including BidMind by Fiksu, SmartyAds, TubeMogul, Simpli.fi, MediaMath, and PubMatic. Advertisers must look closely at their customers' needs and target markets to ensure that they are leveraging the best programmatic media buying platform for their business.