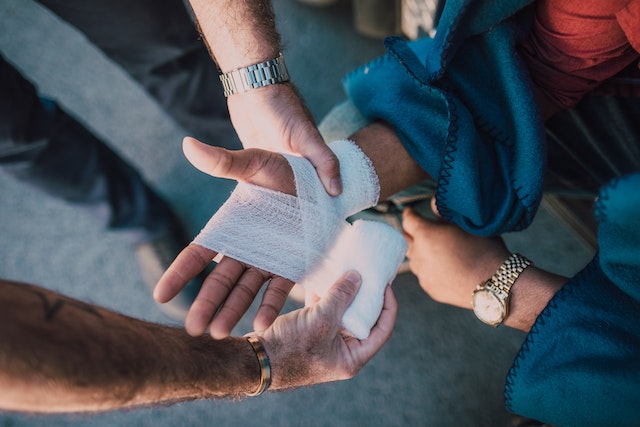 The Benefits of Legal Representation in a Personal Injury Lawsuit
The decision to have a personal injury lawyer represent you (while protecting your legal rights) after you have been injured in a car crash in South Carolina is among the most critical choices to make with regard to that event.
A personal injury lawyer focuses in legal matters and, ultimately, the consequences associated with car accidents and other personal injury incidents. Their role is to provide legal guidance/representation to individuals injured because of someone else's intentional, reckless, negligent behavior or choices. Personal injury attorneys explain the applicable laws, statutes of limitations, and the client's rights and responsibilities.
The Features & Benefits of Legal Representation
Even if you or someone your know or love are lucky enough to avoid a chronic or serious injury when involved in a car accident, a personal injury attorney has the skills, knowledge, and experience to level the legal playing field – especially if your legal claims are against a large insurance company with a department staffed with personal injury attorneys.
The specific tasks performed by a personal injury lawyer can vary depending on the unique circumstances of each case. The ultimate goal is to a) ensure that those that have been injured receive the compensation they deserve for their losses and b) to protect the legal rights of those who have been needlessly injured throughout the legal process.
As your legal representative and vocal advocate, a personal injury attorney offers these benefits –
A Case Evaluation – The Management of Legal Documentation & Required Paperwork
A car accident or personal injury attorney – through legal analysis, will assess your legal claim's viability. This analysis will include the following –
Details of the case, including the circumstances of the injury.
The extent of your damages and,
The potential liability of the responsible party.
In addition, personal injury lawsuits require a substantial amount of paperwork, which is prepared and reviewed before being sent or filed. Examples of this paperwork may include –
Court filings –Complaints
Motions, etc.
Settlement negotiations and agreements,
Correspondence and more.
Investigating/Gathering Evidence Regarding the Accident/Event
Through affiliations with related professionals, personal injury lawyers will investigate the details/cause of the accident and gather evidence supporting your injuries and damages. Although each case varies, investigation typically includes the gathering/review of –
Accident and police reports.
Medical records.
Witness interviews.
Consultations with expert witnesses who can professionally reconstruct the accident or specialists regarding the medical injuries sustained in the accident, and more.
Negotiations/Representation
Attorneys represent their personal injury clients as legal representatives negotiating with opposing parties. Their experienced negotiation skills and legal knowledge can help clients secure a fair and just settlement that provides compensation for –
Injuries
Medical expenses
Lost wages
Pain, suffering, and more.
Trial Representation/Litigation
Should the circumstances of the lawsuit make it impossible to reach a settlement, an experienced personal injury attorney is prepared to represent you in a courtroom trial, which includes these litigation requirements –
The filing of lawsuits/complaints/motions.
The presentation of evidence.
The cross-examination of witnesses and offering persuasive and convincing arguments on behalf of their client's interests, to name a few.
Settlement Negotiation
Should a settlement offer be made, your personal injury representative will weigh and assess the offer's value against your claim's value. This helps to ensure the terms you receive cover current/future medical expenses, lost income, and the chronic impact of the injury, among others.
An Auto Accident Attorney Helps Guide You to Your Best Possible Outcome
A personal injury lawyer, like Brian Robert Murphy, provides legal guidance throughout the legal process. Each personal injury client is guided and advised as to the various course of action, given the potential outcomes.
An auto accident or personal injury lawsuit can become complex, overwhelming, and time-consuming. Selecting an experienced attorney to manage this type of lawsuit will reduce the stress and burden typically created by this type of lawsuit. And, with less worry, you can then focus your energies on your recovery. Attorney Brian Robert Murphy can be conveniently contacted on his website.