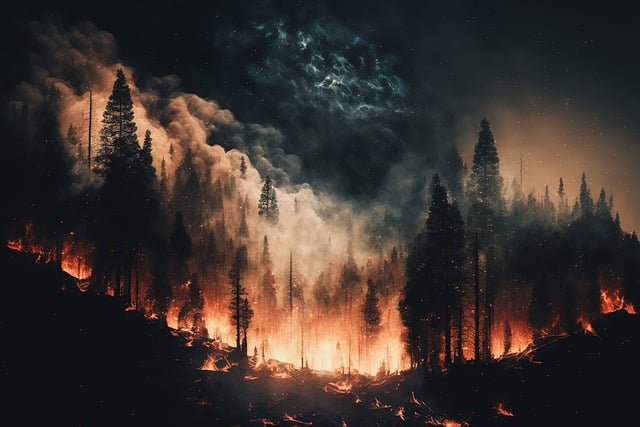 How a Wildfire Lawyer Can Help Northern California Homeowners
Wildfires, often random and unplanned, are a massive problem in the United States. In fact, for the last two decades, an average of 70,000 wildfires have been recorded yearly across the country.
Wildfires can cause unimaginable damage to property. In the last year alone, wildfires were responsible for more than $3.2 billion in damages. Now, wildfires are prone in states with vast tracks of arid land, California leading with the most wildfires and acres of land burned. If you are a homeowner in Northern California and have experienced the devastating effects of a wildfire, you may be able to claim compensation.
However, you do need a Northern California fire lawyer to assist you. Basically, a lawyer will:
Determine if Your Situation Qualifies for a Lawsuit
If you suffered damages or injuries from a wildfire, you may be able to file a compensation claim. However, not every wildfire qualifies for a lawsuit. Every situation is unique. This is why you need a wildfire lawyer. Before anything else, they'll look at your case in-depth to determine if you can actually file a claim and, if so, who the liable party is.
Remember, a wildfire may be caused by several things, including negligence/ lack of due care.
Quantify Your Damages and Fair Compensation
Once your lawyer determines that you have substantial grounds to sue, they'll help you figure out how much to claim as compensation. The damages you can claim can vary and usually include:
Property damage
Medical costs (past and expected future expenses)
Lost wages due to not being able to work
Disfigurement and disability
Pain and suffering
Emotional distress
Loss of companionship or care in case of the death of a loved one.
Some damages, like the destruction of your home, are easier to quantify; others, like emotional anguish, are much harder to figure out. An attorney has experience with these cases and is best placed to calculate how much compensation you should claim.
Build a Strong Case for You
Knowing that you can claim damages as a homeowner is one thing. Actually, getting the negligent party to pay is another. You need a strong case, with proper evidence and knowledge of the law, to get the compensation you deserve.
A wildfire lawyer will help you gather adequate proof of your losses and expenses and put that together to build a case. Then, they'll use their knowledge and experience to negotiate maximum damages for you, in or out of court.
So, you are guaranteed the best shot at getting paid for your losses when you work with a lawyer.
Get Compensated for Injuries and Losses from a Wildfire Resulting from Negligence
A wildfire can have devastating effects on your home and your health. If you've been a victim of this in Northern California, getting a lawyer to examine the particulars of your case and advise you on the action to take is the best course of action. So, talk to a wildfire attorney today.