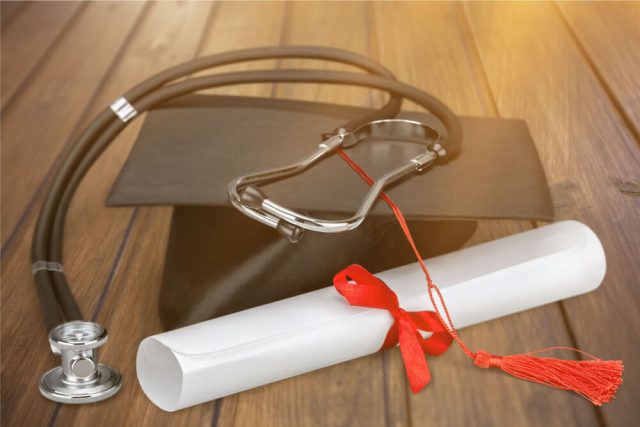 Benefits of an Online Master's Degree in Nursing
For nurses, an online advanced nursing degree can be one of the smartest investments. Nurses with master's degrees tend to earn higher salaries. They can also fill positions with great responsibility. But that's not all; here is an in-depth look at four benefits of acquiring a master's in nursing.
Better Compensation
As with any other career, earning a master's degree can give your nursing salary a boost. Although you are not exactly guaranteed to receive a higher salary, advanced education is a sign that you have valuable expertise that other nurses do not have. This is especially true if you choose an area of specialty. For instance, you can study for a master of science in nursing that focuses on nursing administration. In most instances, such advanced nursing degrees can end up giving you raises of up to $20,000 over time.
One of the ways an advanced nursing qualification positions you for better salaries is that it opens up opportunities for moving into higher-level positions. Naturally, these are often better paid. This is why you need to consider getting a degree in nursing leadership.
Better Hours
Nursing can be quite rewarding. However, it can also have the longest hours. In some instances, nurses can go for twelve-hour shifts that are extremely exhausting. Even for young nurses, such hours can be taxing mentally and physically. Also, no one wants to show up for work on holidays. If you secure a master's degree, you will be able to apply for management positions. The majority of these positions offer a more traditional 40-hour week.
A master of science in nursing degree can open doors for positions like a nurse manager. When working as a nursing manager, you will be tasked with setting schedules and leading your team to success. As you might imagine, nursing managers don't usually work nights. This is because they are likely to be more in demand during more normal working hours.
Similarly, a master of nursing can help you make your way into the nursing education scene. As a nursing educator, you will have more normal hours. Your job will be to train your team on procedures for the hospital, which usually happens during the day. You can also work as a nurse informatics, and again, this type of work is done during the day.
Multiple Options
Doing the same thing over and over again can get boring. If you are looking to explore other options in the nursing field, earning a master of science in nursing can open you up to an ocean of opportunities. With more experience and a master's degree, you can easily get into a leadership role. For instance, you can get a position that requires you to manage a team of nurses in a hospital or clinic. Such work involves helping to set schedules, assessing performance, and overseeing the work of other nurses.
An advanced degree can also help you get into the nursing informatics field. This is a role where you will be utilizing your nursing experience and combining it with different technologies to facilitate better decision-making for your organization. There are lots of options for a nurse with an advanced degree.
More Knowledge
This is the first and obvious benefit of going back to school. A master of nursing degree will help to expand your medical knowledge, which will make you better at what you do. Research shows that more knowledgeable nurses have better clinical skills. They also display higher success rates. Earning a master's in nursing degree can give you a deeper understanding of concepts that you only briefly touched on in nursing school. It may also allow you to narrow down and focus on your area of interest.
These are some of the benefits of earning a master of nursing degree. There are several degrees to choose from. Selecting an online program gives you the flexibility you need to study and keep doing your job simultaneously. To find the right program, all you need to do is identify your area of interest and search for online programs that you can enroll in. Once you are done with the program, you will be able to apply for positions like Chief Nursing Officer, Director of Nursing, and even Nursing Administrator.