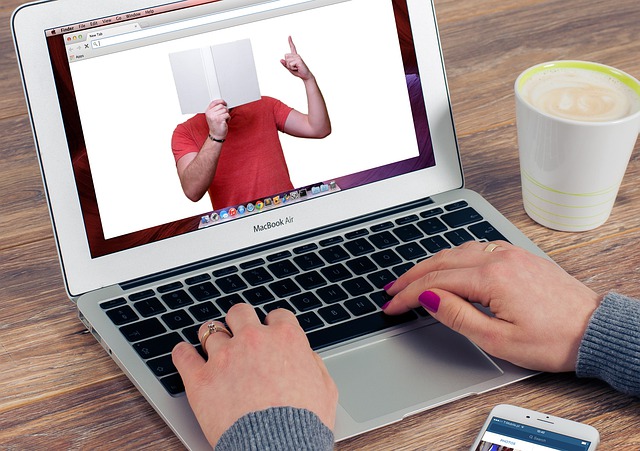 Why Should You Consider an Online MBA Program?
Are you thinking about furthering your business knowledge? Maybe you're a business owner with years of experience under your belt and you wish to make your knowledge official. Or, you're maybe someone who's just starting off their career and would like to make the most out of it. Going back to school is always the right thing to do but sometimes it may prove to be a bit inconvenient. If you'd like to continue learning but don't want to quit your job or for some other reason need a more flexible schedule, you should consider looking into getting your MBA online. Here's a list of great reasons to sign up for an online MBA program!
You'll increase your employability
Getting your education online through LinkedIn or other course resources will provide you with knowledge, but these certifications are not the same as an MBA.
Employers utilise AI plugins to swiftly scan resumes for certain education to make the recruiting process more efficient. It doesn't matter how many certificates you have if you don't have a master's degree in business.
A business degree may not be required to succeed in your profession, but most businesses still prefer to hire people who have a higher level of education. This is due to the fact that not only does who you learn from matter but also what you learn from them. Expert instructors and industry professionals will give you insightful teaching and feedback on your work in online business degree programs.
They're more affordable
MBAs may be an excellent option for students who are worried about the expense of their education, as well as the flexibility of their schedules. Just as it's conceivable to spend a lot of money on an approved online MBA, it's also possible to discover programs that cost less than in-person programs. More than 30 Australian universities offer an MBS program with around 20 000 students currently enrolled. It's considered one of the most popular options for finishing your Master's degree in Australia. The best MBA in Australia aren't the ones that are the most expensive, but the ones that will provide you with the most practice and knowledge. The number of credits you take each semester or the length of time it takes to finish the degree may also be adjusted at many schools, depending on how much you can pay over time. And, of course, working while you're in school has an unmistakable financial advantage.
You'll get a lot of practice
The skills and information you acquire in business administration are not just derived from textbooks. The ability to put theoretical knowledge into action is part of the learning process. You'll learn how to look at the world from a business viewpoint via practice-oriented courses.
Developing strategic vision and planning abilities is also recommended. As a result, when you begin working after earning your MBA, you will be prepared to put your education to use in your new position.
You'll develop your leadership skills
Strong leaders are constantly required in today's corporate environment with the stakes so high. As a student of business administration, you'll learn mainly things you can use, including how to lead others. It is essential to the success of a business or organisation to get other individuals to help out.
MBA graduates are well-versed in all aspects of business, including how to successfully communicate, think critically when confronted with complex challenges, and apply these skills in the real world.
You can take the class wherever you are
When you sign up for an online program you'll considerably reduce the amount of time spent commuting or moving. Use any device to do your studying from the convenience of your own home or any other location you choose such as your favourite local shop or a nice and quiet library. Studying while on the bus or train to and from work might help you get more done. As you work on your MBA, you may even relax by the pool while taking a class!
You can continue to work
Full or part-time employment may help you pay for your MBA program. Retaining your existing position or taking on a role that permits you to earn money to pay off the degree you pursue is the best option. A few employers will even cover the cost of pursuing an MBA while you're working for them! It's possible to even find an online MBA program sponsored by the company you work at.
Getting your education is one of the most important things you can do for yourself. Why should you stop working or go into massive debt in order to do so? Online MBA programs will provide you with top-notch education while also making the entire experience more convenient and flexible.