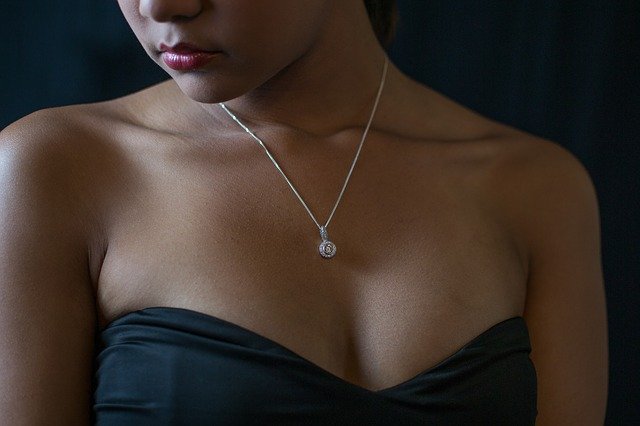 20 Top Best American Jewelry Brands and Designers [2023]
Are you aware about top jewelry brands in America? Here are list of top Best American Jewelry Brands and Designers.
Every piece in your jewelry collection has a story. If you want to stand out among your peers, you need to know the top 20 jewelry brands in America. With their knowledge, you will not miss the trendy and fabulous pieces to add to your jewelry collection.
Popular American Jewelry Brands and designers
---
If you want jewelry with taste and style, choose Tiffany's. They are designers of luxury for more than 180 years. They have retail outlets in America, Europe, and Asia. You will be proud to have a piece of Tiffany's jewelry in your jewelry collection.
The family jewelers got into the market in 1983. They have a talent for their craftsmanship. Each handmade jewelry makes you value the work of art. They have pieces to suit every age bracket.
Do you need some luxury swiss timepieces in America? Then get to Harry Winston stores and grab a few pieces. They use the finest diamond to decorate their jewelry. Their fame has led artists to write songs and books about the company.
Verdura
Verdura is a fine jewelry designer based in new york. Up to date, they produce pieces designed by Duke di Verdura (the founder) before he died. The signature pieces are cufflinks for Cole he made for Cole porter in 1941.
David Yurman
David Yurman was the first jeweler to set diamonds on sterling silver. The creation caused a tide in the fashion industry. If you do not have a piece of David Yurman, in your jewelry collection, you are missing out on elegance. Most of their works have a design of a cable.
Mejuri
Sometimes it would be best if you treated yourself to some delicate jewelry. If you need some affordable designer jewelry, then Mejuri got your back. They are cheap since they sell directly to the clients without involving go-betweens.
Aurate
When wetalk of fine jewelry, the designers need not have existed in the market for long. Aurate is a startup designer but is taking the market by storm. They make fine jewelry for all occasions. Also, the pieces are very affordable. Also, they sell their parts online. Thus they have a large client base.
Alison Lou
AllisonLou designs jewelry for women. Many of her pieces are inspired by animatede mojis. They give you a chance to exercise the mix and match style. Also, the yare affordable, and you can have a few pieces for your everyday purposes.
Roxanne Assoulin
Since1970, Roxanne Assouline has made women smile with their jewelry master pieces. Various brands such as Oscar de la Renta and Marc Jacobs. The pieces are colorful, and you can wear them on any occasion.
Third Crown
If you love contemporary jewelry, you should strive to have Third Crown pieces in your jewelry collection. The pieces are gender-neutral. Thus, you will have an easy time shopping for gifts with the Third Crown.
Stone and Strand
Women understand better what they need to look elegant. That is why stone and strand stepped up to join the field full of men. They make fine jewelry from precious metals and natural gemstone.
Cult Gaia
Do you need heirloom pieces that will last a lifetime in your jewelry collection? Then select Cult of Gais jewelry. Besides the jewelry, the company also produces bags you can use on all your casual occasions.
Monica Rich Kosann
Do you love personalized jewelry? Then look no further. Monica Rich Kossan designs are exceptional. Since the founder had a background in photography, they can make you customized lockets.
MaisonMiru
When you need designer crystal jewelry, make Maison Miru jewelers your friend. They have a vast collection for a minimalist. However, if you want jewelry to capture attention, Then Maison Miru gets you covered.
Martin Katz
Are you looking for diamond engagement rings? Look no further. Martin Katz creates the best pieces in the world. You can check online reviews for credibility.
Hollywood elites love working with Martin Katz for their red carpet jewels.
Thus, the pieces are quite expensive.
Lugano
Lugano pride themselves on making jewelry pieces with the rarest elements in the world.
Every single article is distinct from the others. The price of one piece is high but worth every penny. Also, they offer their services online. You can purchase their parts in the comfort of your home.
Bing Bang NYC
It is nice to know there is a jeweler who creates pieces for the younger generation. They concentrate on epic and trendy pieces. On many occasions, they offer coupons. Thus, you can get the parts at a discounted price.
David Webb
David Webb produces pieces that are useful in the showbiz industry. His signature pieces are animal cuffs and oversized cocktail rings. He uses stones like coral and lapis that many jewelers avoid.
Gorjana
If you are looking for jewelry gifts, Gorjana has your back. You can get layered golden pieces at any of their stores. Make sure you have a Gorjana in your jewelry collection.
Brinker and Eliza
Your jewelry collection is not complete if you do not have hand made jewelry. No designer pulls it better than Brinker and Eliza. The founders are mother and daughter, who found it wise to put their talent into action. Their pieces are exceptional, be ready to turn all heads in town.
Conclusion
A jewelry collection is incomplete without a few designer pieces. Select one from the above Top American jewelers Brand.