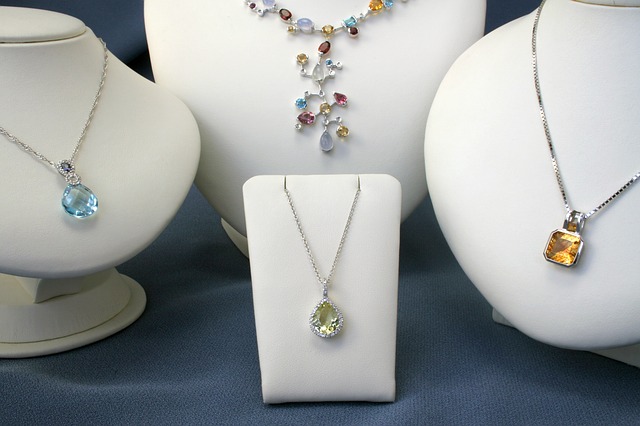 How to Display Jewelry : Cool Jewelry Display Ideas of 2020
Jewelry Display Ideas of 2020: Jewelry has always been a loveable product among men and women of all over the world. We all know that jewelry is also the most expensive and gorgeous product of the world. Everybody tries to wear the best jewelry according to his/her budget. As if we visit a jewelry market, they use a different kind of equipment to display jewelry. There are many varieties of jewelry displays available in the market like glass jewelry display cases, plastic jewelry display cases and much more. As it is common among the jewelers to create a better display of the jewelry shop to get the attraction of more customers. They always seek new ways to display jewelry.
As a jeweler, you will want an appealing and charming display of the products you are trying to sell in your shop. You can choose traditional jewelry display ideas like other jewelers in the market or you can create a unique display by using new techniques. Always try to think out of the box to create new ideas to compete the competitors in the market. In this article, we will discuss the new ideas about jewelry and how to display jewelry in 2019 to get more sales and more customers.
Use flat jewelry display cases in a jewelry store
---
Using jewelry display cases in the jewelry store is the best idea to display jewelry products in a safe way. But the main issue for jewelers is how to find a suitable display case for the jewelry store. While purchasing a display case for your store, you should always keep in mind the space of your store. If you have ever visited a cramped jewelry store, you probably will not like to stay in that particular shop due to a messy look. So it is good to choose flat jewelry display cases to display jewelry products. Try to put your best brands in the front display to get the attraction of people. This step will increase the interest of the customers and they will keep focused on your store. Furthermore, you can also use lights inside the display cases to increase the shining of your best jewelry brands.
Refresh jewelry displays
---
If you are using same display cases in your jewelry store since years or even months, this can reduce customers. Customers always try to find new products in the new style. So, always try to use new display cases after 2 or 3 months to create a change in the look of your shop. If you cannot afford new cases for jewelry, just swap out products from one display case to another. Keep one thing also in mind, always update your display on different occasions. For example, you can select colored display on the event of Christmas to get a better look. Try to display the right items at the right time to become a successful salesperson.
Jewelry dress forms and mannequins
---
If we talk about jewelry and retails, jewelry dress forms and mannequins are the best ways to display related products. Jewelry dress forms are the major source to represent your products as a human can. It is a very common thing that, we mostly purchase something when we observe all the features of that product. So as a jeweler, you can use body forms to display jewelry products. For example, if you have a special variety of necklace, half body form should be your choice to display all the variety of necklaces you have. Use of this kind of displays totally change the layout of the store and also increase the sales volume rapidly.
Lighting effect
---
Lighting effect plays an important role in jewelry and retails. If you are thinking about more sales and customers, you can't deny the importance of lights. Jewelers use different colored lights in their shops to get the attention of people. The lighting effect is necessary to important features of the jewelry. In the proper amount of light, a customer can easily observe the qualities of a product. You can use lights according to your budget to create a better look for your products. Try to make sure that a customer can see every product in detail while browsing in your jewelry store.
Which items should be displayed?
---
As it has been discussed earlier, try to display the best brands you have. If you are trying to use too many pieces of jewelry in a single display case this can create a problem for you. In this way, the attention of a customer may divert from the unique pieces of jewelry you have. You should display the jewelry in a way that each unique piece should get the attention of the customers. Furthermore, you can display jewelry according to the trends and the customers. For example, if you have teenager customers mostly, then display jewelry according to their choice and colors. In this way, you will surely get fame among the customers and their friends as well.
Separation is good
---
If you are displaying all your jewelry in the same display case in the same style, it means you are reducing the value of your precious gems and jewelry. You can use traditional display cases to display common jewelry products but try to put the expensive jewelry like diamonds in a separate display. You can also use separate Jewelry ring display cases for the special wedding rings. A good packing of a product also increases the worth of the product. So, always try to use different colored displays for the special products you have.
Conclusion
In the jewelry industry, every jeweler wants success in form of most sales and most customers. To attract more customers, choose always high-quality jewelry display cases including glass jewelry display cases, acrylic display cases, and wall display cases as well. If a customer visits your shop, try to provide the best customer service. Always try to help the customer, while the customer is looking for a product in your shop. Your good behavior and charming layout of your shop is the guaranty of more customers and sales.