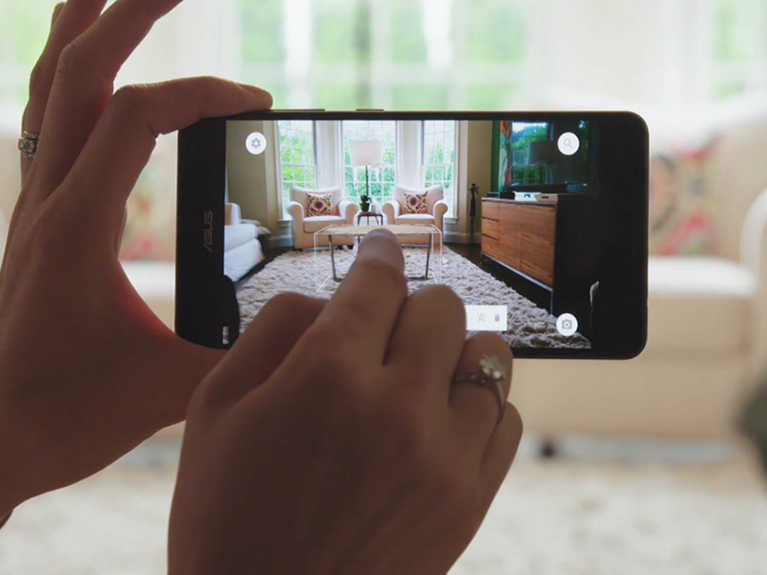 20 Best Home Design and Renovations Apps – Home remodeling Apps
Best Home Remodeling Apps: Mobile and desktop apps play an essential role in our lives. With the arrival of apps for home design and renovation, designers can take help to create beautiful home designs. Moreover, homeowners can also use these apps to choose perfect designs for different areas in their homes.
With various apps available for Android and iOS users, it is essential to know the best apps for home design and renovation. These are some of the best Home Design and Renovations Apps – Best Home remodeling Apps.
Best Home Renovations and Design Apps – Home remodeling Apps
Home Design 3D
---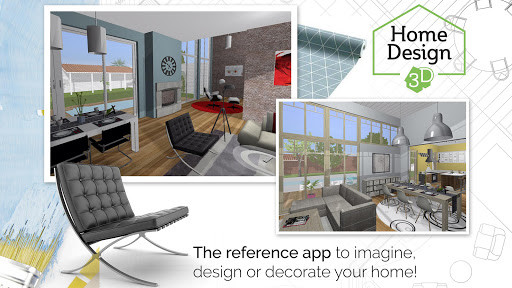 The home design 3D is a popular app for home design. It enables the designers to draw rooms in two and three dimensions. Users can also fill the space with furniture and décor items. The home design 3D database has over 1000 items to choose to place in your rooms. Users can also edit objects and change their shapes. The app also works offline, but users need to learn using it to take its full advantage.
Homify
---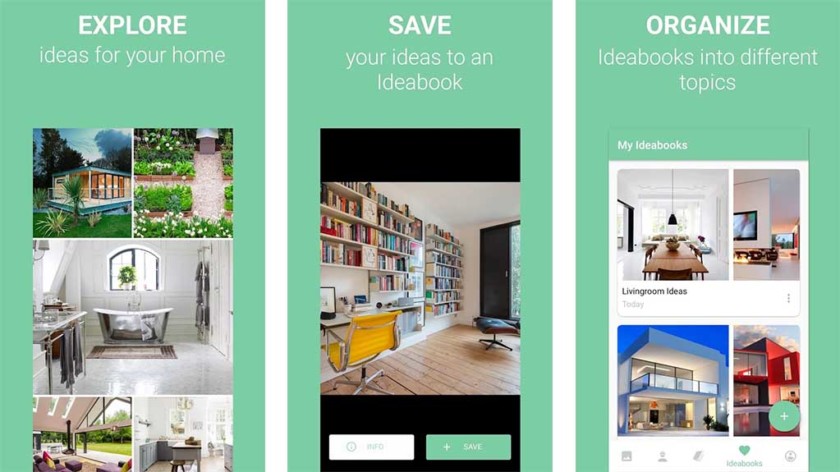 Homify is a new addition to the free home design apps. The app offers you plenty of ideas for home improvement and has over 1.5 million photos of interior and architecture designs. Users can check the latest trends in home design and use them in the construction or remodeling of their houses. The app also recommends home designers, interior designers, and architects to do the required work for homeowners.
Houzz
---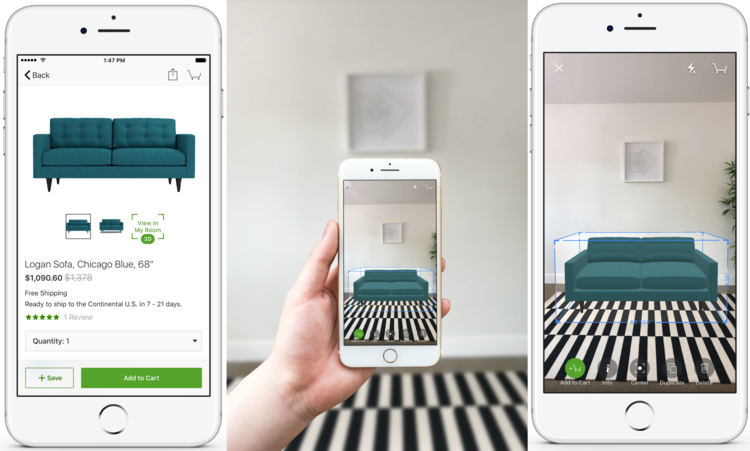 Houzz is another popular app for home design. With a beautiful design and collection of more than 11 million photos, the app is a must for homeowners and designers. Users can save their ideas for the future and also use its sketch feature. It allows you to draw pictures using your ideas. It offers a "my room" feature that is pretty useful. The apps are free to download and no in-app purchases.
Room Scan
---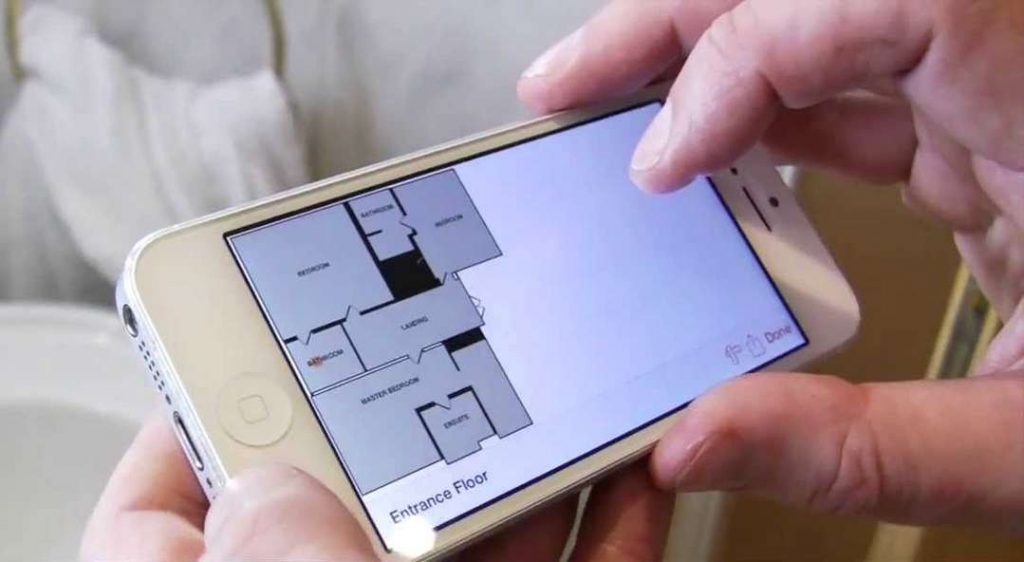 RoomScan is an app that is specially designed for creating a floorplan for homes. You don't need a measuring tape for your rooms. The app allows you to create a floorplan of a room by holding your smartphone on each wall. The app helps you to create a scaled and detailed floor plan for your rooms. Roomscan enables you to add doors to your floor plan and create a virtual floor plan for the entire house.
Snapguide
---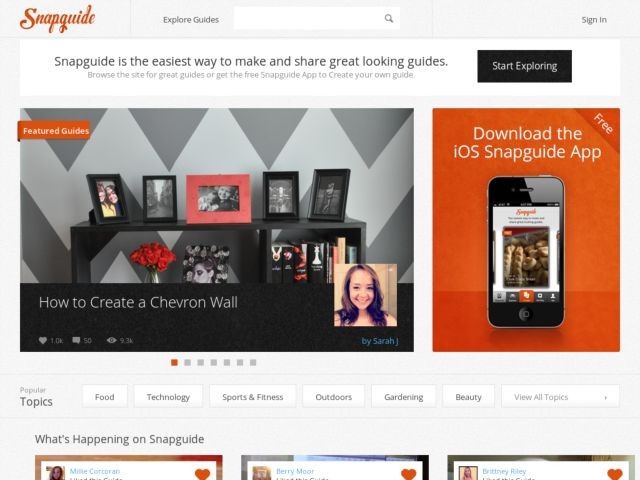 The snapguide app helps you to perform a little upgrade that you want to do in your house. It contains a variety of how-to projects that users can try for their homes. Once you choose a remodeling project, it offers you detailed instructions to guide you about the renovation.
Planner 5D
---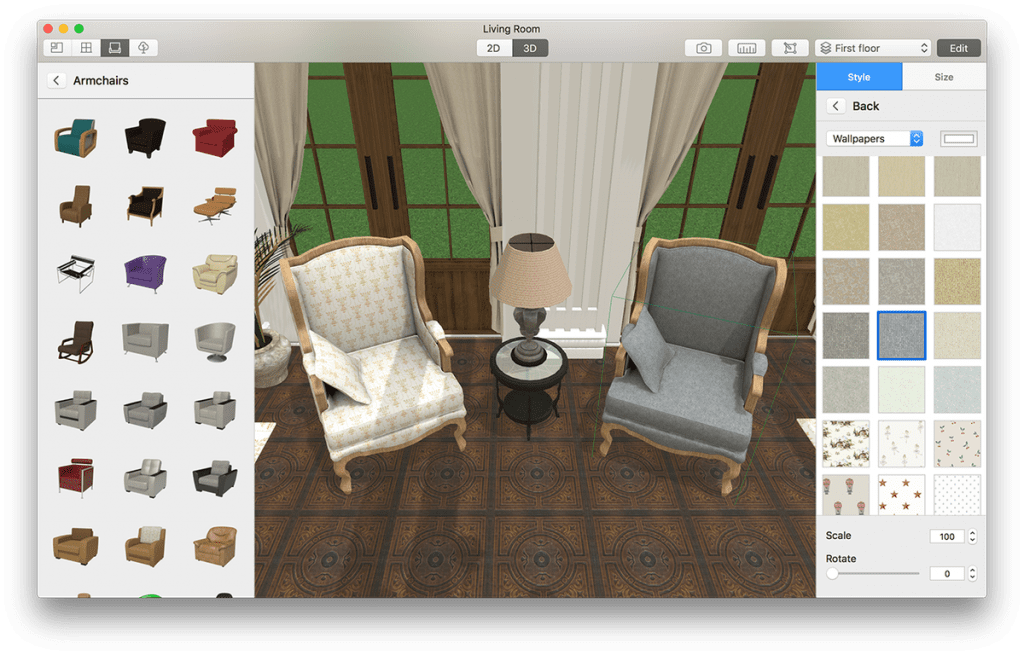 If you are looking for a robust home design app, you can use Planner 5D. Users can draw the design of their rooms in 2D or 3D and also fill them with decorative items and furniture. The app allows you to use it offline and sync it between devices. However, you need to have some knowledge of home design to use the Planner 5D app as it is loaded with features.
Home Design 3D Outdoor and Garden
---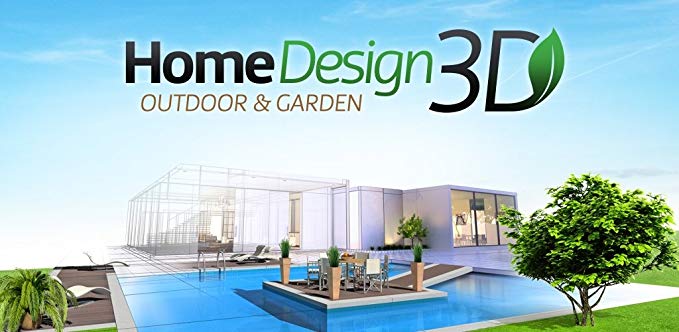 If you are looking to redesign your garden or backyard, this app is for you. With an easy-to-use interface, the app allows you to create the three-dimensional renditions of your backyard or front garden. You can fill it with plants, shrubs, and trees from the app's library and check what suits best for your garden. There are a variety of plants and shrubs in the app that users can pick for their home.
Adornably
---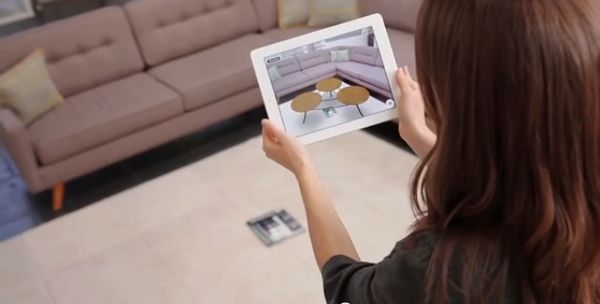 Once you complete your floor plan, the next step is to decorate your rooms. The Adornably app can help you to decorate your rooms with furniture and other stuff easily. Users can scroll through unlimited designs and get a real image of how your rooms will look after implementing the designs. You can get a feel of home décor ideas before using them in your home.
Porch
---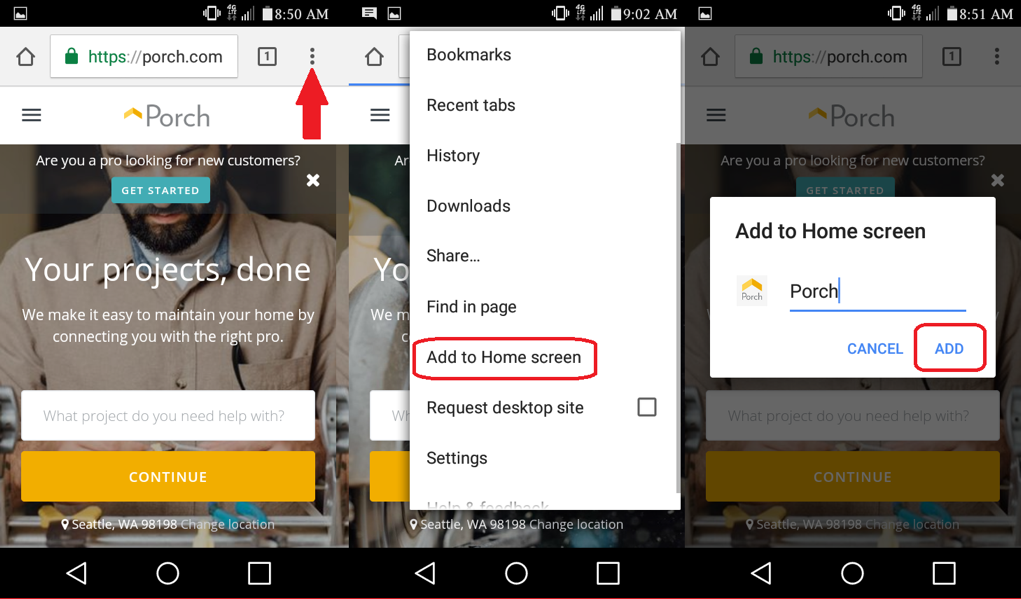 If you want an on-demand service app for home design that helps you to find the nearby service professionals. Users can live chat with professionals and discuss the services they need for their home. For example, you can search for plumbing services Glebe or at any other place in the app. The Porch app also allows you to book appointments on your smartphone. There are more than 1.5 million professionals to serve users with home improvement.
Tap painter
---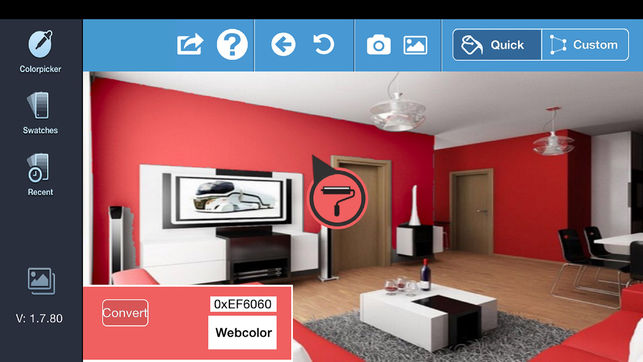 The Tap painter app is the answer to one of the biggest problems that people face while painting their home. They cannot find the right paint color, but this app can help them do the same. Users only need to snap the images of a room, and tap on the wall they want to paint. Doing this will create a digital image of the wall so that you can select the color if it feels perfect to you.
HomeZada
---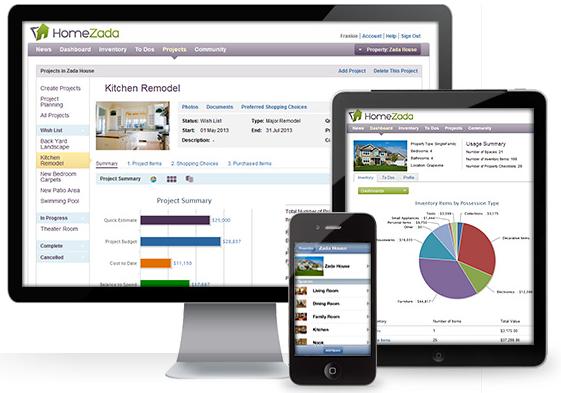 If you want a home design app that can help you from start to finish, HomeZada is the right choice. The app can help its users to set up their budget and also a timeline for the project. HomeZada can keep track of the tasks that you want to complete for your project. It can also create an inventory of all the features in your home.
Homestyler
---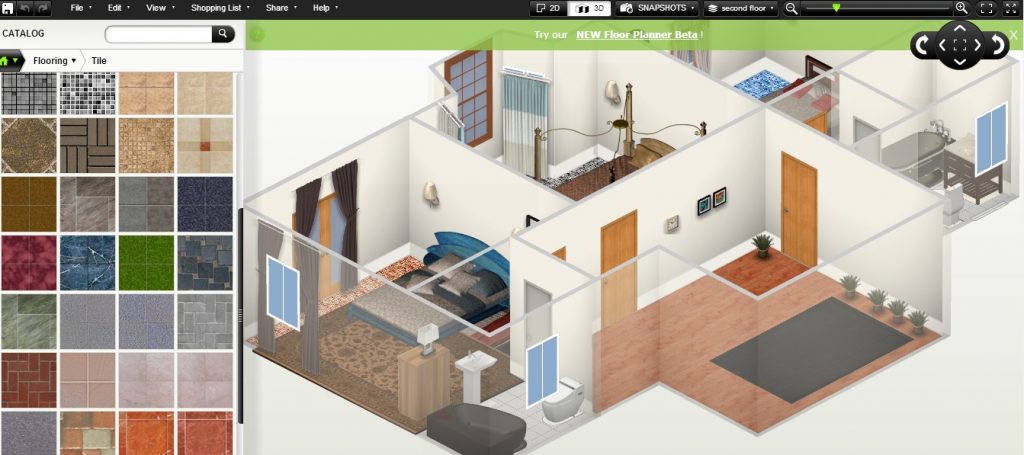 The homestyler is a wonderful app for decorating wall colors, visualizing the furniture and looks of your house. Users can create a 3D design of their home with the latest designs in the Homestyler app. It offers the latest features like rugs, paintings, lights, and space in your rooms. However, the app runs only online.
Color Snap Visualizer
---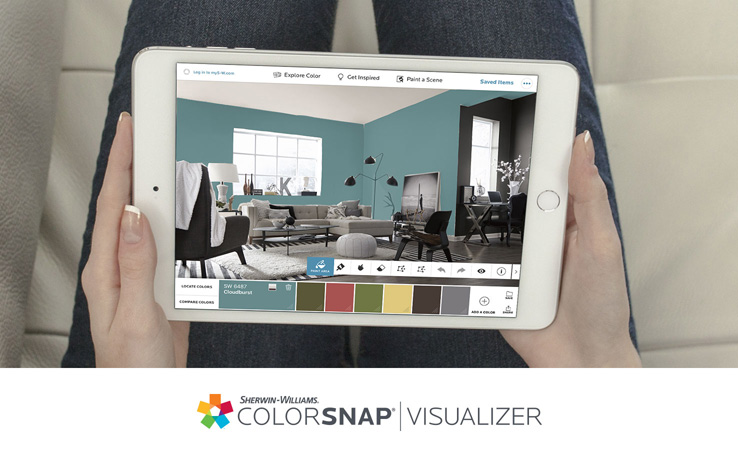 Color Snap Visualizer is another app for home design that is compatible with Android and iOS. You can take a picture of your room and experiment with any color of paints that you want to see on your walls and accessories. The app checks the colors on the pictures of your walls and offers you a perfect match if you want more colors for touch-ups.
Magic Plan
---
There are a lot of apps for home remodeling, but Magicplan is a highly recommended app. The app is specially designed for iPad users and very convenient to use. Users can upload the pictures of a room taken from a different angle, and MagicPlan can do the rest. The app analyses the distances within a space and provides you precise information about the final design.
Curate
---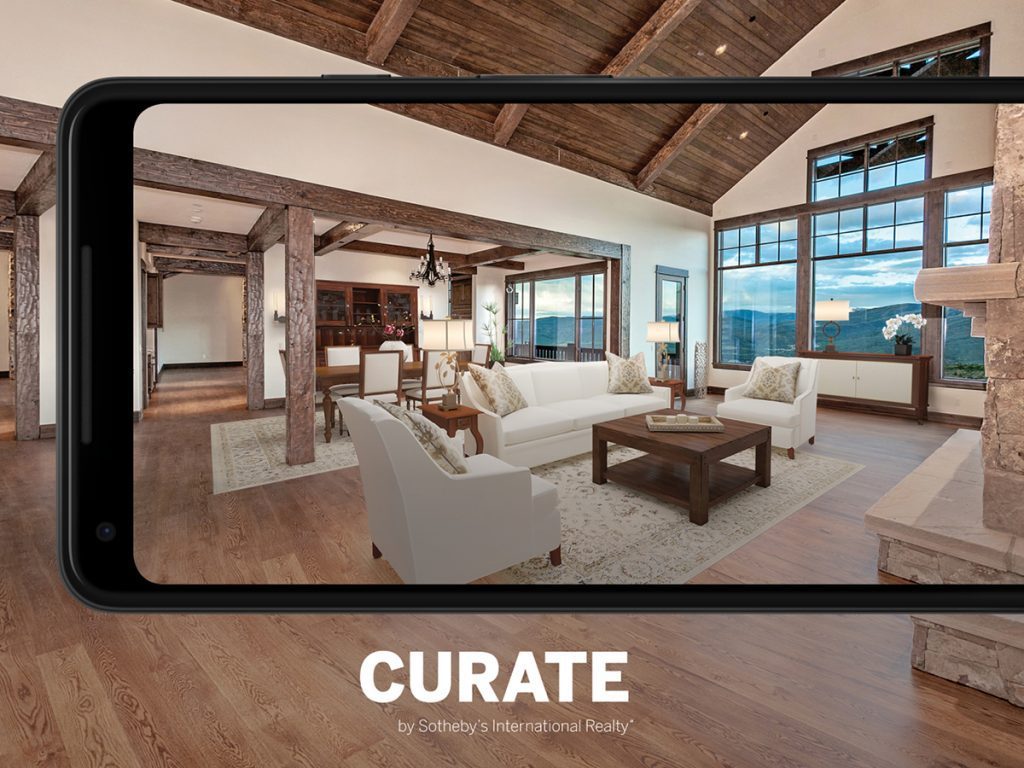 The Curate app is specially made for iPhone user and lets you check the pieces artworks for your home. It comes with a vast collection of artworks and decorative items. Users can take the photo of a room and use any piece of artwork to check how it looks on a wall. They can also pick a decorative item and see how it looks in a room.
Roomle 3D & AR Room Planner
---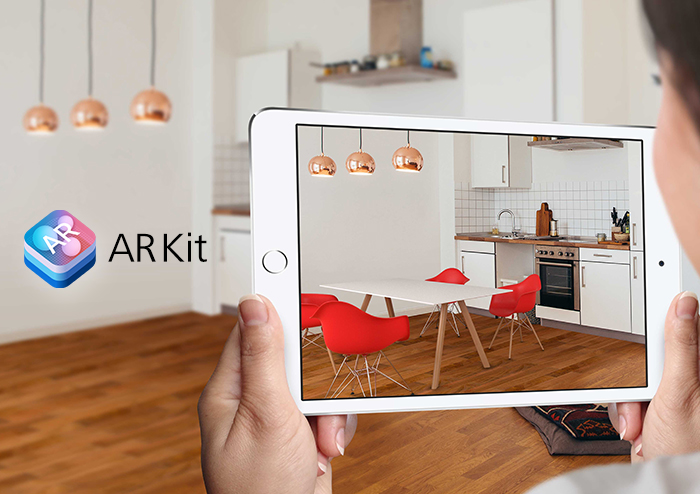 If you want an app that offers you to use augmented reality, you can use Roomle 3D & AR Room Planner app. Users can create the floor plans as well as the 3D models of their rooms and furnish them with virtual furniture. They can use different colors of paints on the walls to have an idea of how their room will look after painting.
Morpholio Trace
---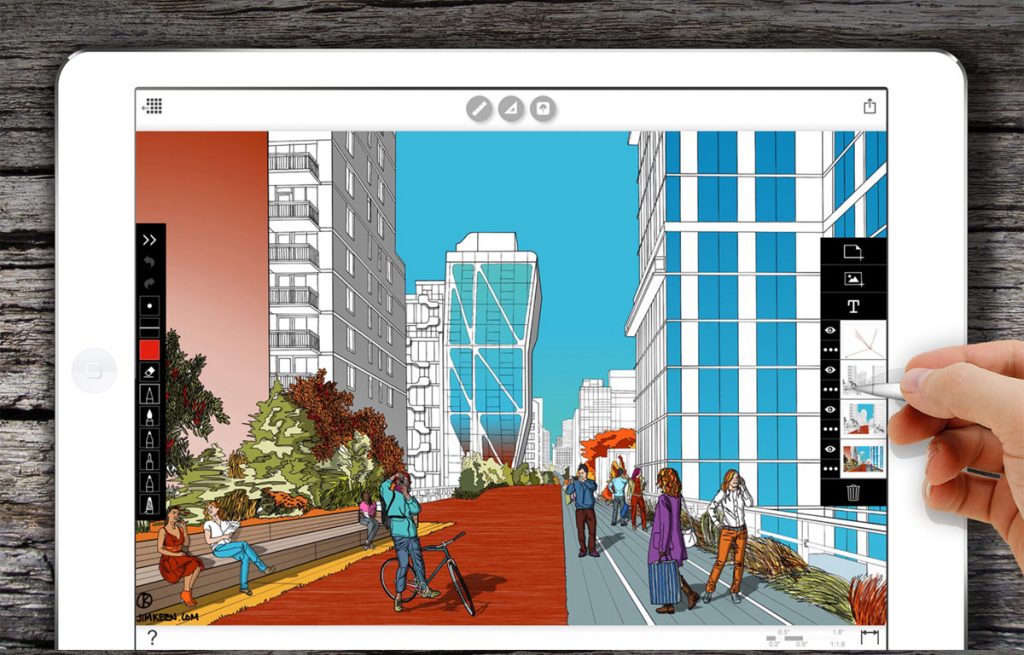 If you are a designer or architect, Morpholio trace is the app for you. Architects and designers across the world use the app for home designing. The app enables iOS users to create plans and renditions for building from scratch. iPhone users can create renditions on multiple layers and add annotations if they want to pass the plans around.
Wayfair
---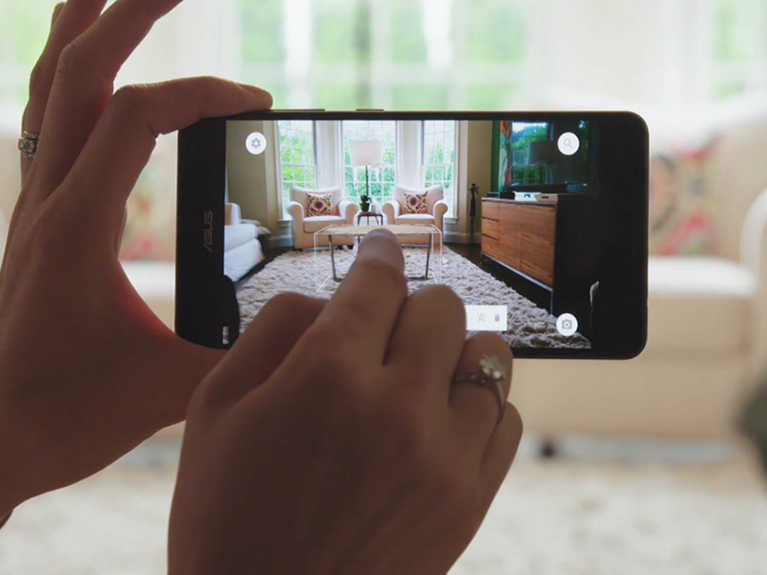 Wayfair is a marketplace app with more than 10 million products. The app allows its users to pick the photos of décor items and furniture and check how they look in their house. Users can take photos of their room and insert any décor item in the room. You can also select the rugs, linen, and other items for your rooms to see whether they look good in your home or not.
IKEA Place
---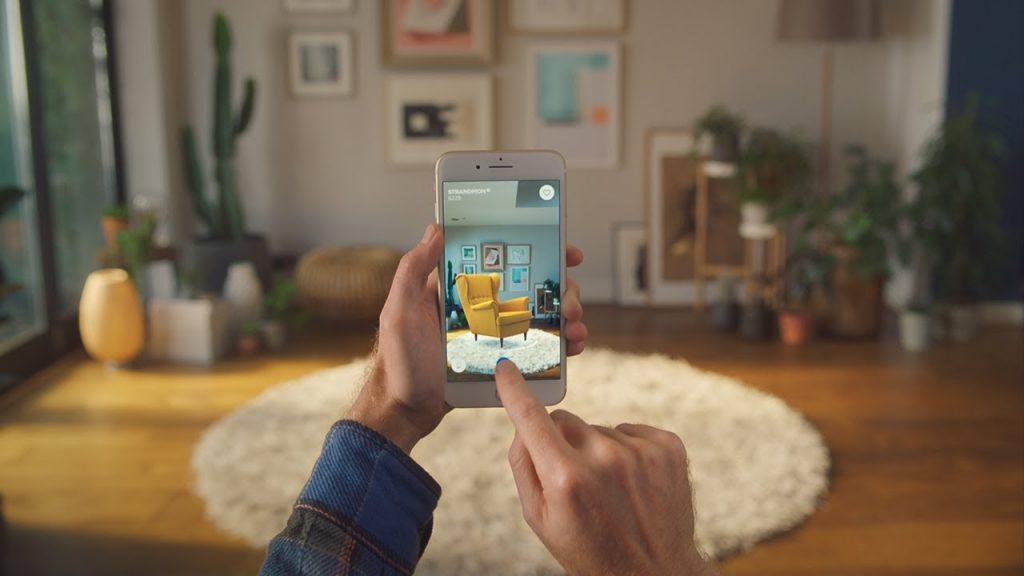 IKEA Place is a Swedish retailer app that lets you choose from over 2000 items and check how they look in your room. Their products include furniture, kitchen items, bathroom accessories, and other home items that you can check before purchasing. It protects you from the hassle of returning the items for not matching the surroundings in your rooms.
Size Up
---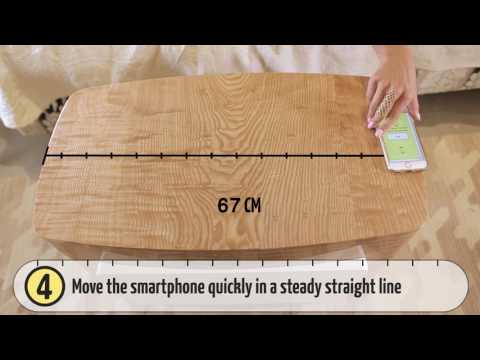 If you don't want to use a measuring tape, you can use the Size Up app. It is a digital measuring app that allows you to measure and calculate the length, width, and height of an object of space. All you need is to place your smartphone on the surface of the item of space you want to measure. Then move the phone from point to point to calculate the dimensions of the area or object in your home. You can measure almost anything from a small item to an entire house.
Final words
These are the best apps for home design and renovation. Users can check various furniture, colors of paints, décor items, floor plans, and many other features of home design before using them. However, users need to check which apps are available for them as some are only for the iOS users. It is best to download easy to use apps loaded with multiple features for indoor and outdoor designs.