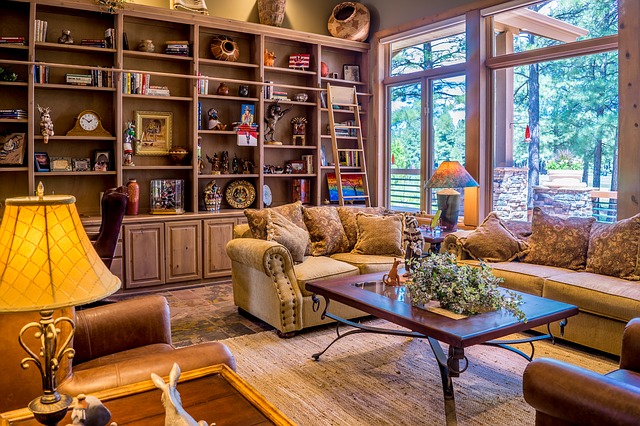 The 10 Most Common Interior Decor Mistakes People Make
For people who are committed to the modern lifestyle, interior decoration plays a significant role in their home development activities. Be it a home or office; a well-designed place can always bring peace and harmony in life. However, there is a catch here as many over-enthused people make few common interior mistakes which make the place shabby and unappealing. This short write up can be handy for these people as well as newcomers in the field of interior decoration.
Impulsive purchase
---
Impulsiveness is quite common. Often, people buy home décor accessories while doing casual shopping. Later they realize such items look hideous when put in the desired place. Most of us are not aware of the fact that interior decoration requires a lot of knowledge and creativity. What people buy for love may not necessarily look good in their homes. Professional interior designers know how things can make or break a room interior design. Hence avoid such impulsive items unless your interior designer endorses it.
Improper scaling
---
The term 'scale' is not correctly understood by many people while decorating their homes. Placing too many small or large accessories in a room leads to improper scaling. The right balance is needed for making the eyes to land as well make the room to appear larger. The secret of proper scaling lies in mixing items of various shapes, heights, and sizes. A large wall portrait combined with small a faux boxwood topiary can bring a positive influence to the room. Experienced interior decorators know the proportion and scale and ensure proper scaling in rooms, making their designs successful. With adequate scaling, the place offers an impeccable look.
Inappropriate lighting
---
While making interior decoration, very often people don't consider the appropriate lighting. Lighting forms a vital element of home decor, and hence one has to make sure to pay special attention while designing a room. People often buy fancy lights without knowing the importance of natural light. Interior experts always prefer to design a room by allowing natural light to enter space. Otherwise, they strategically fix mirrors to reflect light around the room. Things like plantation shutters, sheer shades are the right sources of light to a room. Some silk plants can supplement the natural light as they radiate soft luminance to the room. Of course, well-placed lamps are the other choices they rely on making the appropriate room lighting.
Have no plan or vision
---
People make home-decorations without any vision or plan is something like reaching a new destination without a guide map. By just start decorating a room without any plan seems to be one of the worst things a homeowner can do. Randomly placing items curtails the flow. Making a clear plan is mandatory to get the desired result. Few simple ideas on a paper can do wonders, if not an elaborative plan.
Using fresh flowers
---
Undoubtedly, people love the fragrance of fresh cut flowers. However, these flowers have limited life and buying them regularly is not only expensive but also time intensive. Hence, people are moving towards fake flowers that look like fresh flowers. These faux flowers are handy for those who cannot find time to change the old natural flowers, or some of the family members are allergic to flowers. Though these artificial flowers do not give the natural fragrance of real flowers, it can add to the decor of your home wonderfully.
Improper Rug Size
---
Very often people select the wrong rug size for their rooms, especially an under-sized rug.  The fact is, rugs are to be used to ground the furniture group. One has to make sure that all the legs of the furniture should sit on the rug. The case is also true when the rug is used with the dining table. According to experts, a right-sized rug can offer the illusion of a larger space.
Make white walls
---
Though white seems to be the combination of all colors, going with white walls is drab and boring. People, who are not confident enough to use the color they want, prefer white. Owners who plan to sell use white, to attract buyers. In such a case, why live with white walls? For the home interior, a beautiful neutral wall color can make everything look gorgeous than white.
Missing focal point
---
People are not aware of the importance of a focal point. When it comes to interior decoration, every room or space needs a focal point as it provides a place for the eye to land. In fact, this point assigns a room with a function and supplements the décor to look better organized and balanced. Reputed interior designers are too good at creating a focal point and make the space more pleasant and welcoming.
Too much matching
---
Many homeowners tend to match everything. Matching everything is okay for making the space for a monochromic look. When complementary and contrasting colors added to the décor, clashing of colors has to be avoided. In a perfectly matched room, nothing stands out. Coordinating colors and styles is the best solution. Remember the fact people are obligated to fix the same color of silk floral arrangements in every room.
Fail to seek advice
---
Many times people tend to do home decoration by themselves with tons of enthusiasm. Sometimes a room needs a fresh set of eyes to spot the mistakes. Hence, it is highly preferable to have guidance from a friend or even an experienced interior designer. Hiring a professional interior designer is wise as he or she is full of bright design ideas and tips that can entirely transform your home.
Interior decoration is an art that involves various thought processes and becoming an expert is not an easy task. People make mistakes at some point or another, but need to learn from past mistakes. Some people know the intricacies involved in the home decoration, while others may need some professional help. The above-referred mistakes are prevalent. By avoiding such mistakes, one is sure to learn some of the key principles of interior decorating as well as finding the right way in having a wonderfully decorated home.