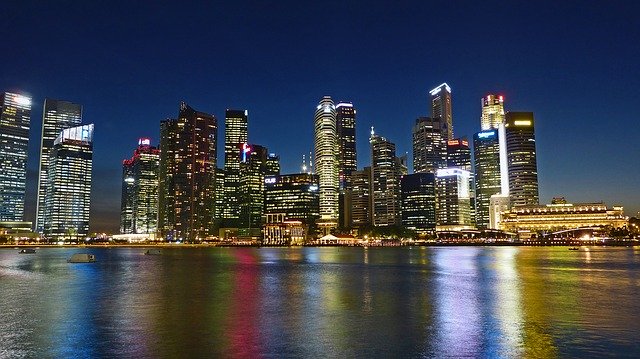 5 of the Best Places to See and Things to Do in Singapore
Did you know that Singapore is the 5th most visited city in the world? Despite being named the most expensive city, its popularity remains high, and for good reason! Whether you're looking for a relaxing vacation or one filled with adventure, Singapore has it.
If you have a trip to the Lion City planned, you're in the right place. Here are 5 things to do in Singapore that you shouldn't miss!
1. Gardens by the Bay
---
This is one of the most popular tourist attractions in Singapore. Gardens by the Bay is an indoor forest containing waterfalls, supertrees that twinkle when the sun goes down, a flower dome, and the world's largest greenhouse. This is a must-see attraction in Singapore, and even better, the outdoor areas are free of charge.
2. Botanic Gardens
---
The Singapore Botanic Gardens is 60 acres of flora and fauna in the heart of the city. The National Orchid Garden is a can't miss part of the gardens. Give yourself plenty of time to wander through the gardens and make sure to bring water to stay hydrated in the heat.
You can buy attraction tickets for the Botanic Gardens and other spots ahead of time, which is a good idea in the event of large crowds and long lines.
3. Sentosa
---
If you're looking for fun, Sentosa has it. An entire island full of fun for all ages, make sure you give yourself at least a day to experience Sentosa. Universal Studios Singapore, the aquarium, Adventure Cove water park, golf courses, miles of beaches, and the Flying Trapeze all call Sentosa home.
It's easy to get to from HarbourFront Station as well. Take the MRT there and then walk or take a cable car, bus, tram, or trolley across the bridge to the island.
4. The Southern Ridges
---
Singapore is full of parks and the Southern Ridges allow you to experience 5 of them. It's a nearly 6-mile recreational trail that connects 5 different parks. You can walkways through the parks.
Be sure to hit up Henderson Waves, which is a wave-shaped wooden bridge connecting two of the parks. It is the highest pedestrian bridge in Singapore and makes for some great photos.
5. Treetop Walk
---
The MacRitchie Treetop Walk is a 250-meter long bridge some 25 meters in the air. If you are a hiker or nature lover, this is a can't miss spot in Singapore. Be sure to prepare ahead of time with water, hiking boots or sturdy shoes, and some snacks.
Things to Do in Singapore for Your Travel Bucket List
Chances are, Singapore is a once-in-a-lifetime trip for you. If that's the case, you'll want to plan ahead and make sure you have a well-researched list of things to do in Singapore to make sure you don't miss anything. Use these five destinations to get started.
For more helpful articles, be sure to explore some of the other articles on our site.