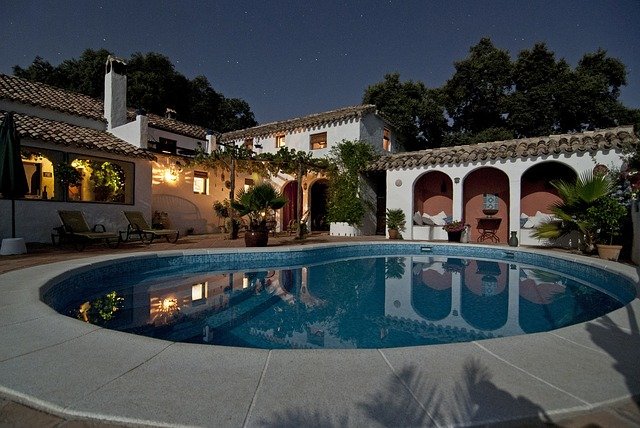 Bring Your Backyard into a New Playing Field with These Upgrades
Summer time is well underway and you may have already had a few get-togethers now that people are becoming vaccinated from COVID. You need to ask yourself what you can do to make your next barbecue better than previous ones. It may be enough to just hang on the patio, but the backyard should be a place not just for entertaining, but it should be seen as an extension of your home.
If you're uncertain about where you can even start making improvements, we have some insights from top agents that shines some light on what backyard upgrades are popular right now.
Swimming pools are in high demand
---
The ultimate backyard upgrade has to be a swimming pool. Although any pool will do,  homeowners prefer in-ground pools above all else. An in-ground pool is popular now because after 2020's summer being cancelled (no access to public pools and even beaches were closed!). Homeowners want to be sure they'll never go through another summer without swimming. Plus, a pool is a great way to keep the kids occupied while the adults chit-chat; or it can be used for exercise!
Improved lighting solutions
---
Houses already have lights by their backdoor, but that light fixture is probably outdated, not energy efficient and is an eyesore. Homeowners are switching out that old fixture for something that compliments the house's design, illuminates the yard better, and is more energy efficient. That's not the only lighting they're focusing on though. They're adding lights along walkways, patio lights for ambiance, and even spotlights to show off various features of the yard – nice trees, flower beds, and lawn ornaments are examples.
Grill masters love built-in grilling stations
---
Any home chef would say that a top-notch range and plenty of counter space would make their kitchen worthy of their culinary prowess. You can make the grilling area as simple as a brick surround with counter space or you could go all out and create a complete outdoor kitchen.  While you may not be a Gordon Ramsey, but if you love throwing some burgers, steaks, and kabobs on the grill… Whatever you decide to do, a built-in grilling station is an upgrade you won't want to overlook.
An outdoor living space guests won't want to leave
---
You have the pool, improved lighting and grilling area, what else can make your backyard even better? Backyard living spaces like a dining area and a lounging area are the next step to making a backyard truly special. Your outdoor spaces can be as simple as a patio dining set to accommodate your guests and comfortable patio furniture. However, like the grilling station, you can go all out and create a covered patio and decorate it with outdoor-friendly rugs, accessories, and potted plants. Remember, this space should be treated like an extension of the interior, so don't hold back!
Have summer fun with backyard space for games
---
Entertaining during the summer isn't just for great food, late nights, and swimming. It's about having fun and enjoying the beautiful weather. Summer is about playing games and letting your hair down. Homeowners aren't just investing in improvements we mentioned above; they're also focusing on having a beautifully landscaped yard with soft green grass and plenty of space for games. They're also creating a dedicated space for their children's play sets!
Backyard improvements are a great way to turn your hum-drum yard into a place everyone wants to be this summer. Even if you're thinking about selling your home in the near future, tips for first time sellers indicate that buyers focus on the yard just as much as the interior. So, roll up your sleeves and turn your backyard into your private oasis!