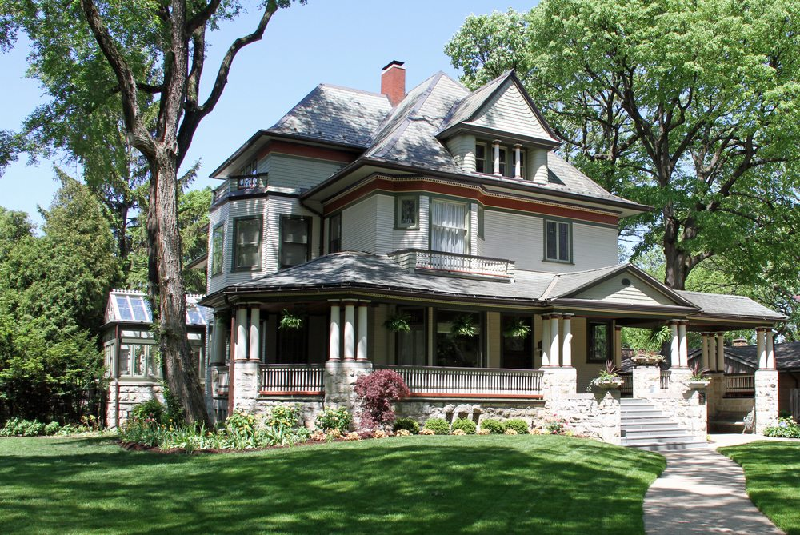 9 Checks to Perform Before Selling Your Home
Selling your home is a nerve-wracking time because the final offer could mean the difference between economic hardship and financial independence. You must do everything possible to maximise your chance of getting the best possible offer on your home.But how exactly can you elevate the likelihood of landing a lucrative sale?
Follow these simple 9 checks before putting your home on the market.
How's Your Curb Appeal?
---
Appearances are important. Potential home buyers will judge a book by its cover.Enhancing your curb appeal—A.K.A your home's exterior aesthetics—is a sure-fire way to boost its value. And it doesn't necessarily have to be expensive. Little improvements like planting a few extra flowers, repainting those weathered old awnings, or investing in a brand new letterbox could pay dividends in terms of added value on your home.
How Cluttered is your Place?
---
The less stuff you have in your home when you sell it, the better. If you do decide to leave some furniture around during the open house inspection, then adopt a minimalist approach. You'll also need to remove as much of your everyday clutter as possible, whether that means donating it or throwing it away. A potential buyer will see a cluttered house as smaller than it really is and will feel reluctant to place a bid.
Is Everything as Clean as it Should Be?
---
A proper good spring clean is the cheapest thing you can do to maximise the resale value of your home—anyone can do a thorough D.I.Y. clean up in a day.
When inspecting a home, buyers are imagining themselves living there in the future. If it's spotless, they'll picture living a perfect life in an immaculately clean home. But if it's grubby, they'll likely turn off the idea completely. Your best bet is to do an extremely thorough job to ensure not even one unsightly stain remains.
Is Your Home just how YOU like it?
---
Although you may be super happy with how your home looks, that doesn't mean the future owner will be.A buyer will be trying to picture how they would decorate the space, so it's always best to leave them with a blank canvas and let their imagination run wild. Remove everything in your home that doesn't objectively improve the space. Things like family photos and unusual artworks will only detract from the experience.
Is the Paint Job Pleasing to Everyone?
---
In the same vein, it's important to choose a paint job that pleases the majority of potential buyers rather than your personal taste. Although expensive, it's often worth painting over any bright or unusual colours as these can turn buyers sour.
Opt for neutral tones such as beiges, whites, and greys to please the largest proportion of people as possible.
Are There Any Scuff Marks?
---
Every little imperfection is going to weigh on a buyer's mind. Rather than fall head over heels with the idea of living in your home, they'll consciously add up a list of necessary repairs which devalues your home.
Any scuff marks on your walls, fixtures, and tiles should be taken care of, either by buffing, repainting, or replacing the affected area. It might cost a little upfront, but increased interest in your picture-perfect home will pay off when the hammer falls.
Does it Smell?
---
If you've been spending every day of the last decade living in your home, then chances are you wouldn't notice if it smelled. Get a trusted third party to come in and give it the sniff test. You'll want to be wary of enlisting anyone too close to you, though, as a friend or parent might downplay the odour to avoid hurting your feelings. Can't think of anyone who fits the bill? Your real estate agent will give you a candid assessment.
Do You Have Any Plants?
---
Plant life makes a place feel more vibrant and liveable, so it makes good sense to pepper a few pot plants around your home. Don't overdo it, however, as you'll end up making the space look wild and unkempt.
Another more subtle way to achieve the same effect is to strategically place a bowl of fresh fruit or a bouquet of flowers in a central location.
Has A Licensed Conveyor Assessed the Paperwork?
---
The regulations governing the sale and transfer of a home in Australia are far too complex for the layman to understand; you'll need to get a licensed conveyor to oversee the process. House conveyancing services manage the fine details like stamp duty, land registry, and contracts on your behalf.
Follow these nine simple steps to maximise the final sale price of your home and set yourself up for a better financial future. And if you manage to find reputable residential conveyancing in Melbourne, you can rest assured all the financial details will be in good working order.