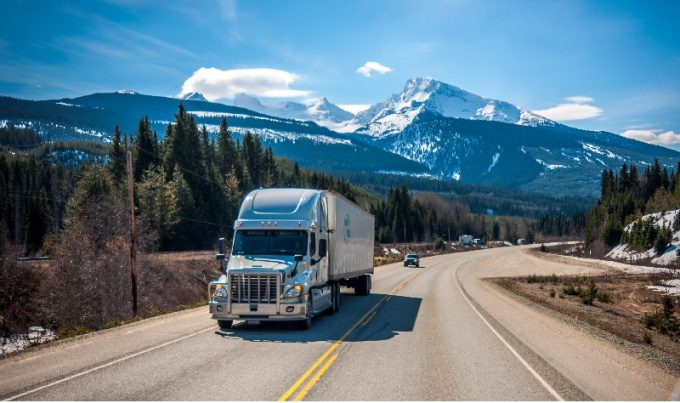 Key Factors to Deal with When Buying a Truck
Buying a truck can be a great business decision, but it's also both a huge investment and a huge commitment. In order to pick the right truck, you need to examine all the features you need and consider what kind of model you need for your work. However, there's a wide variety of trucks with design, price and utility variations so it can be really tricky to find the right match. Take a look at this little guide and you'll hopefully have an easier time with your decision.
Start from the engine
---
While some trucks have a 6-cylinder engine on the base model, most sport a strong V8 or V10 engine that has pretty decent fuel-saving features. Also, most full-size heavy-duty trucks use diesel as their fuel of choice because it usually provides the best towing power and clocks out better mileage. With compact trucks, people have more options because these come in 4, 5, 6 and 8-cylinder engines.
Pick your cab design
---
While many trucks have super fancy names, the cab design is usually the same and it comes in three different categories: regular cab, crew cab and extended cab. Regular cabs have two doors and the cabin is comfortable for three adults. Crew cabs, on the other hand, have 4 regular doors and can seat 5 or 6 passengers comfortably. There are also extended truck cabs with additional storage space. Some heavy-duty trucks also have sleepers for long-distance drives.
Check the towing ability
---
Depending on your business and other requirements, you'll need to check the towing ability of your future truck. For instance, while some pickup trucks can tow up to 12,000 pounds under certain circumstances, most can carry from 8 to 10,000 pounds. Some compact models can tow a little less, from 3 to 7,000 pounds depending on the suspension and engine configuration. On the other hand, full-size heavy-duty trucks have a starting point of carrying around 24,000 pounds when equipped with a good connection.
Ensure good safety
---
Today, most trucks, no matter the size, have at least some basic safety features like airbags and seatbelts. Some advanced models also come equipped with side-curtain airbags and stability control. Heavy-duty trucks, especially new generations, have all sorts of amazing safety features like side airbags, seatbelt pretensioners, improved braking systems, advanced emergency braking, electronic stability program and lane departure warning.
Pick a seller
---
While you can just go to your local dealership or lot and pick from a variety of models, the offer of commercial vehicles is much smaller. Luckily, you have the Internet which allows you to search for deals beyond your city or area. Today, it's quite easy to find online platforms specializing in trucks for sale where you can check out both new and used vehicles from various manufacturers. Plus, these platforms allow you to quickly compare prices and properties of different models and find the right deal for you. If you don't have a lot of experience with trucks, doing the truck hunting online gives you the chance to check reviews and see test-drives while you look at offers in a different tab. Internet shopping is quite practical.
Review your insurance
---
Buying a truck, no matter if heavy-duty or pickup, will cost you a lot of money, so make sure to speak to your insurance broker about your policy and try to get new quotes. They will explain how buying new and buying used will affect your insurance costs. Usually, new vehicles qualify for lower premiums, but make sure to ask. Any reductions in your premium fees can get you more money to invest in your new truck.
Try it out
---
Even though shopping online is very convenient, you still need to give your truck a test drive and see how it behaves on the road. You might also want to visit a good mechanic who can warn you of any issues with the vehicle. Meeting your seller face-to-face will also allow you to see whether you have some space for price negotiations.
Buying a truck can be just what your business needs. It can bring you closer to clients and make your operations easier. However, it's still a big purchase that carries a lot of responsibility, so make sure to choose wisely and take your time. While pickups are relatively easy to sell, being stuck with a heavy-duty truck is not a good thing for your business.