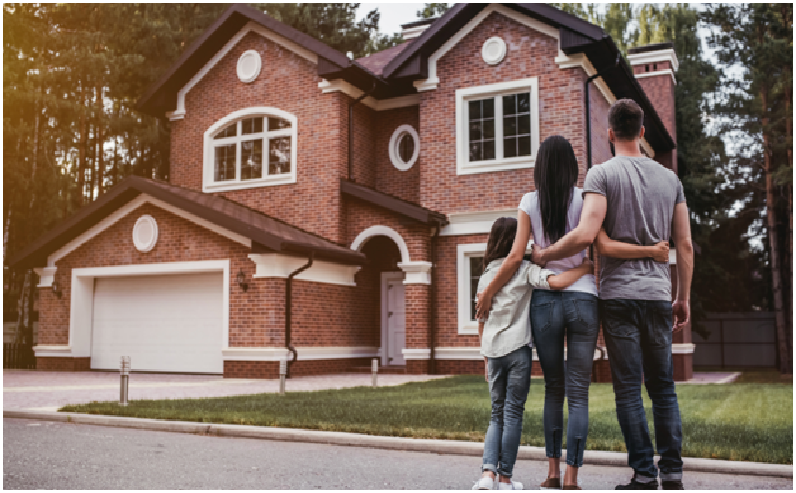 Thinking of Buying a House? Check Out These Tips
Whether you're buying your first home or you're climbing up the property ladder, buying a new house will be one of the biggest investments in your life. That's why you should approach this venture carefully and with an open mind. You should not think that you can do it all by yourself but be sure to hire an experienced professional who'll lead you the right way. In addition to that, you should also have in mind a few other handy tips.
Hire a realtor
---
First of all, when you decide it's time to invest in a new home, you'll need to think about hiring an experienced realtor. A person who's been in the industry for at least three years and has sold more than a few houses in the period would be the perfect example of what you need. Be sure you ask for a portfolio and interview several agents before you pick the one. It's important to know how many buyers they are currently representing, which will be the proof of their expertise. Furthermore, check what work style they have and if they're email and text-savvy in case you prefer those types of communication. Another reason to have a professional show you the available houses is that you'll get the chance to see the entire house when you first come by, you'll get all the advice needed to check if the house is missing anything and you'll get a full walk-through before closing.Not only will a good real estate agent help you look into properties that may not be listed online, but they will also help buyers navigate regulations and laws.You're putting so much money on the line so don't be afraid to look for a good realtor.
You'll need a good credit score
---
If you decide to buy a new home, you'll probably need a loan from the bank. For the bank to approve you for a mortgage, you'll need a good credit score. Anything above 699 is considered a great score, and you can be between 65 and 699 to be considered for a mortgage you've applied for. Be sure you make a credit score comparison before you apply for a loan so that you know how much money you'll have to invest in your home. Aside from your credit score, the bank will also consider your debt-to-income ratio, your savings, as well as how much money you can put for a down payment.
Check the electricity, plumbing and pests
---
The next crucial thing to check out when walking through the house you're considering to buy is the electricity, plumbing and potential pest infestation. The last thing you need is to pay extra money for replacing the electric sockets or even worse, the entire installation. Leaky plumbing can wreak havoc on your floors and walls, so be sure you have an inspector with you that can give you a detailed estimate of the property before you decide to invest all of your savings into it.Having a home inspection will ensure nothing has been illegally built into the property, as well as inform you of all the potential red flags regarding structural issues. A home inspection report can also give you an answer about the last time the house had a critical system maintained and how long until you need to replace the current appliances. After a detailed inspection, your dream home may not look so divine after all, and it could potentially save you lots of money and nerves.
Don't make an impulse buy
---
After hiring a real estate agent, you may be lucky to get a call from them telling you they've found your dream house within only a day or so. However, you should not be too thrilled about it and rush into purchasing the home. You should think everything through, have enough time to do the home inspection and consult with your partner before making an offer. Even buying a pair of jeans on impulse can be horrible, not to mention investing hundreds of thousands of dollars just to end up with a bad purchase.
One of the huge milestones in life is buying a house. That's why you'll need to be patient, cautious and smart when hiring a real estate agent and looking into the potential homes. You'll be living there for the rest of your life probably, and you need to know you've made a worthy investment.