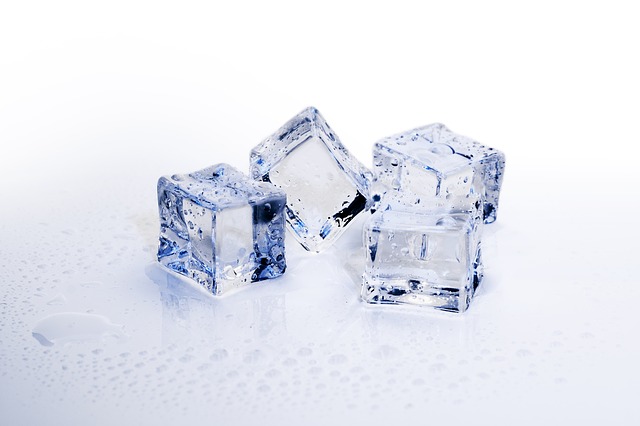 Importance Of Commercial Ice Makers In The Restaurant Business
What is commercial ice maker machine?
---
Commercial ice maker machine is a kind of machine can produce and store ice in large quantity. These machines are attached with water source and a freezing ice tray system which makes them capable of producing high quality ice 24 hours a day. These are heavy duty machines and are considered a perfect replacement for buying blocks or kilos of ice each and every time.Different types of commercial ice maker machines produce different sizes of ice. For example, there are nugget ice machines and flake ice machines. Having an ice maker machine at your restaurant reduces the extra costs of ordering via phone and paying delivery fees, or gas expenses if you're the one who picks up the sacks of ice from the supplier. The machine needs to be maintained by cleaning regularly with proper products in order to ensure that it constantly produces high quality ice of good taste.
Importance of these machines in the business:
---
Nowadays many restaurants serve beverages, soft drinks etc along with food. If your restaurant is one of them or you also serve cocktails, have bar in your restaurant having sufficient amount of high quality ice is essential for you. Keeping a commercial ice maker at your restaurant is very important as you will never run out of ice and will be able to provide quality products.
Not only restaurants need commercial ice maker machines, but catering companies and other food businesses that produce any cold food need these heavy duty ice machines. Large catering companies often need huge kitchen supplies to support their orders and if they are serving alcohol at a party they need to provide good quality ice cubes also.
Salads and desserts are not enjoyable to eat if they're no longer cold. Decorating salads on the buffet tables with proper trays filled with ice cubes can help to keep the cut fruits and vegetables fresh for hours. Cakes and other desserts taste best when consumed chilled, so they are also need to be kept over bowl full of ice.
How much ice you need in a day?
---
When you choose an ice maker machine, keep in mind how much ice you require. The ice machines are already costly so there is no point of buying a machine that produce excess amount of ice than you require. While buying ice machine keep in mind how much ice you need in peak season and how quick the recovery time you need once the ice has been used. During peak seasons, the consumption will be also peak and you are not going to order extra ice from outside for serving your customer.
Which type of Ice-Machine is suitable for your business?
---
Different types of Ice making machines produce different types of ice. Depending on the type of ice you want you need to choose one.Cube ice comes in different sizes such as rectangular, crescent, top hat-shape, or other regular shapes and you can choose the one you need. One can also choose flaked ice, ice nuggets etc. It's up to your requirement and preference.
Flaked ice:Flaked ice is required to chill down displayed food products such as food in salad bars and fish in grocery stores. Flaked ice can be moulded around a product for better cooling. This type of ice is used for meat display, displaying various types of prepared and packed drinks etc.
Ice cube:These ice cubes usually comes in 7inches dice size. Ice cubes are used to make drinks visually appealing and for keeping them cold for a long time. This type of ice is ideal for cocktails, for mixing with raw alcohols etc.
Half cube ice:It is used for preparing soft drinks, cocktails, iced tea and coffee etc.
Gourmet Ice: This ice is crystal clear and slow-melting. It goes great with hard drinks.
Nugget Ice: People love the nugget ice as it is chewable. It is extensively used in cocktails, carbonated drinks, smoothies etc.
How to maintain ice machines?
---
Remember, ice is a food too and as an owner of a restaurant you are expected to provide clean and healthy ice that can be consumed. Most commercial ice making machines are equipped with anti-microbial linings which prevent the growth of bacteria, fungus etc.However, regular cleaning is still very important. The ice bin and production parts, condenser fan needs to be cleaned thoroughly at least once a month with specialized ice machine cleaner.
It is recommended to install water-filters with commercial ice machine to ensure the purity of the ice-cubes. Ice made from filtered water is not only healthy but also tastes better to the customer.
A good commercial ice makers machine is a must need for your food establishment. Buy one and you will see the benefits in few days.