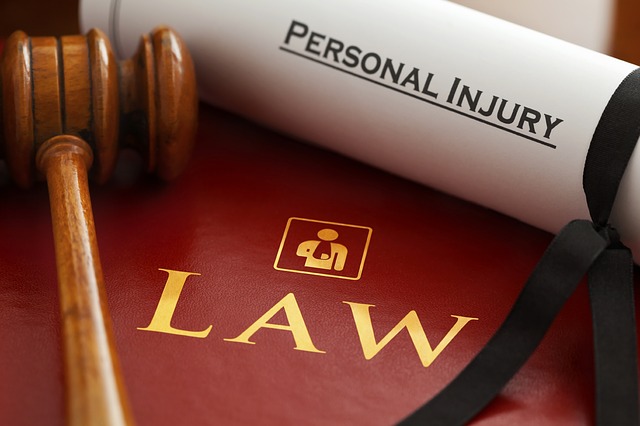 6 Things You Should Consider When Hiring A Personal Injury Lawyer
Until you have been involved in a car accident that wasn't your fault, you probably have never considered hiring a personal injury lawyer. When it comes to the time you do need that legal support, there are a number of legal representatives out there offering their help but how do you know who is going to be right for you? Let's look at the 6 things to consider before choosing the best legal services for you.
Experience dealing with your type of claim
---
If you have been injured either by being a passenger, bystander or driver of a car and were not responsible for the accident, you need to speak to a lawyer who specialists in these sorts of cases. Legal services employ experienced attorneys who know exactly what to do when it comes to investigating and assessing whether you have a claim worth pursuing. They should also be members of a professional body such as the Law Society of South Australia and the Australian Lawyers Alliance. They will be happy to answer any questions that you have, often the first consultation is free of charge.
References on request
---
Word of mouth is invaluable but one of the things you can do is to ask a personal injury lawyer for references from previous clients who would be happy to speak with you. It is important that you choose someone you trust to handle your case, so being able to talk to another who has gone through the same situation will help you decide the best legal services in Adelaide to represent you.
Trust and confidence
---
Arrange to have an initial consultation and consider whether you feel that you can get along with the lawyer who would represent your claim. They should make time to answer your questions, check your understanding and not take anything for granted when it comes to dealing with your case. They should also be very open and transparent about the chances of success while presenting you with a realistic overview of what is involved. You are going to be spending some time with the lawyer so it is important you feel that you can get on with them.
Experience handling trial cases
---
One of the questions to ask, is around trial experience, as there are those attorneys who have not been involved in dealing with a trial case. Due to this, they want to settle for less compensation than you would be duly owed to avoid a court case. Insurers who deal with these lawyers take the opportunity to put pressure on them to accept a lower amount on your behalf.Readiness to go to trial on your behalf is one of the questions that you need to ask.
Locality of the firm
---
There are differences between states and territories when it comes to legal cases and car injury claims. It makes sense to use a localised firm in Adelaide if the accident took place there not only because it is easier to meet up with them, but also because they have first-hand knowledge of the legal framework in the area. Plus, if the case goes to court it is easier for both parties to get to the court locations and there may well be more than one hearing.
Charges
---
Lawyers will have set fees charged for the different services provided. They should be up front about these costs. If they operate on a contingency basis and advertise a No Win No Fee service, they are going to be motivated to ensure they work their hardest to get the best possible compensation deal for you. Check that they are not going to charge you for the initial consultation as some firms may only offer the first half hour free.
Payment to a lawyer only after you win a case and receive the settlement is important along with a firm who can arrange payments of your medical costs on your behalf which is one less worry for you. The right law firm will also help you reduce legal fees wherever possible hence they should advise you to get all the relevant documents, expense receipts, medical notes together prior to your first visit otherwise they will have to do this and your costs will increase.
Understand the Limitations of the Personal Injury Lawyer
---
It should be pointed out that personal injury lawyers specialise in different kinds of cases. Some of them may be very good at handling medical malpractice while others deal with car accidents. There is also a major difference between criminal lawyers and personal injury lawyers. Your personal injury lawyer might be willing to take up a criminal case, but he or she is not the best person for the job. In order to guarantee total success, you need experienced criminal attorneys in Atlanta representing your criminal case.
Once you have reviewed all the above, then you can feel confident in your choice of legal services.