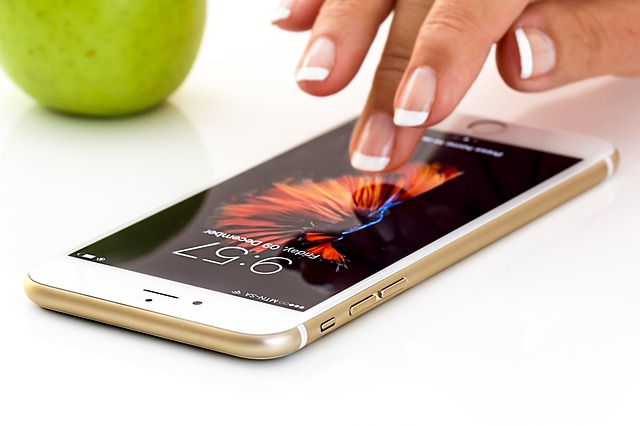 10 Things to Consider While Hiring a Mobile App Developer
It's easy to hire a mobile app developer.  All you have to do is search Google and, you will have tons to options to choose from. They all will also be promoting them as a provider of world-class app development services.
But it isn't the way you are supposed to hire a developer who can really make a difference to your app idea. A developer or development company hired through this approach will hardly be able to contribute anything from its side to make your mobile app development successful.
Before you hire a mobile developer to convert your idea into a real app, make sure you are aware of the actual hiring process.
Let me help you understand the process of hiring a developer:
Begin with creating a clear candidate-profile
---
The very first thing to do to hire a development firm is that you make a clear candidate-profile that fits your requirements. You should have this ready before you set a meeting with developers for explaining your idea. The profile should clearly mention your app idea and the set of skills you will require for giving your app an edge over the competitor's app.  Once you have the candidate-profile ready, you will have details about all the prerequisites that you have to look into a firm for your app development.
Hire app developers carefully
---
The most important decision to take on your mobile app development is that whether you will outsource the project to a third-party firm or employ your own in-house team. The third option is to hire a freelancer developer on a freelancing website. Now whatever way you walk through to reach developers, make sure you are associating with the people with the right skills.
Also, developers should be proactive in timely conveying all important communications through the best possible modes. This will keep you updated with the progress of your mobile app development project.
Also, make sure you understand the cost differences between hiring a third-party development firm and appointing your team of developers. This will impact the overall cost of your project. Naturally, hiring own development team costs higher than hiring a third-party development firm.
When you hire an in-house development team, you will need investing in everything that the team requires to do the development. You will need tools, technology, and infrastructure supporting your app.
You may lean on hiring freelancers to save costs, but it's not a professional way to get a professional app developed. By hiring freelancers, you will miss the team spirit and experience huge communication gaps. You will also not have the desired control over your project.
The last option is to hire a third party software development company by outsourcing your project. Third-party developers are professionally engaged in the software development market and have concluded hundreds of other projects for clients like you.
Check developers' skills in mobile app coding
---
Because yours is a mobile app development project, you should always hire developers having rich experience in the mobile app coding. You can check the developers' skills by weighing them for the services they are promising to provide. So here, weighing means to check developers for their proficiency. By this approach, you will learn everything about developers you wish to shortlist for your project. Also, you can pick individual developers from the team and interview them to find the information you are looking for.
Check the developer's portfolio
---
If you are hiring a development team via the outsourcing model, do thoroughly explore the portfolio of the company.  The portfolio reflects the quality of work the company has delivered to its previous clients. A professional company is one that always puts its best of the works in its showcase. You can check the quality of apps by downloading and using them. You can read reviews, feedback, and discover what users are saying about these apps.
Look for the recommendations of previous clients
---
One of the most practical ways to measure the depth the development company is that you personally contact its previous clients and ask for their recommendations. Of course, it's not easy to do this because the company can always refer an NDA and would try to escape from sharing details. But a professional developer will not hesitate to share about the names of its previous clients, particularly of those, who hired the developer without any NDA.
When contacting these clients, you can ask how promptly the company has delivered its services and whether it has been timely responding queries and implementing suggestions or not. Previous clients can provide you a perfect reflection of what they have already experienced.
Acquiring a developer suiting your budget
---
When it comes to hiring a professional mobile app developer, you will have options in all budget constraints; from lowest to highest. But you should prefer one that suits your requirement, not in terms of budget but in terms of quality and technology know how. You will not want to see your app project to halt in the middle because you hired the company on the basis of its low-priced services.
Non-disclosure and privacy concerns
---
An NDA helps you stay at the legally safe side while sharing your idea and getting your app developed from an outsider company. It helps you confidentiality share your idea. With NDA signed in, the developer may have to bear a heavy penalty in case of a breach or discloser.
Decide on a ROI generation model
---
Before the development takes off, you also need coming to a conclusion that which revenue generation model will work for you. The development of an app will be affected by the chosen revenue generation model. There are a number of revenue generation models, like in-app purchase, in-app ads, subscription, freemium, paid and others which doubtlessly affect the design and development of your app.
Feedback and suggestion implementations
---
Also, confirm whether or not the company will promptly react to feedback provided by app users and implement suggestions through updates. Make it an important part of your agreement and stick to it.
Maintenance
---
App maintenance is a vital part of the mobile app development process. If you are a non-tech company, you will not be able to do this on your own. The maintenance is required to keep the app up to date and timely pushing updates. Many companies just forget about the maintenance part and struggle later on.