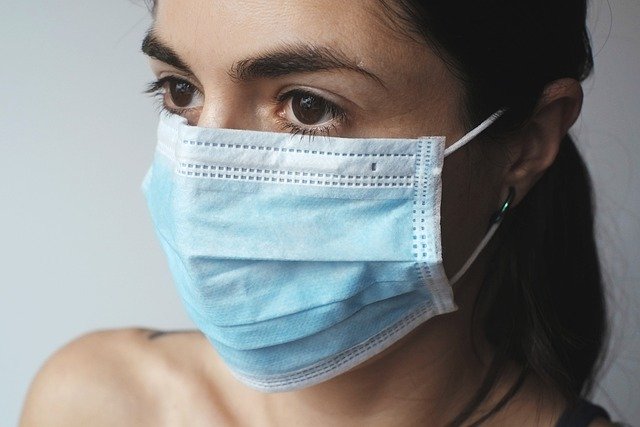 Coronavirus Update: New Zealand's Second Case is a Woman Coming From Italy
Coronavirus Update: According to the latest information, the second case of Coronavirus in New Zealand has just been confirmed. It is a woman in her thirties who just got back from northern Italy. The symptoms started showing off soon after she got back home. Her partner is isolated as well since he is also showing some symptoms, but we are still waiting for his results.
Right after the woman's result came back positive, the authorities started searching for people who were in contact with her. Including those who were on the plane, she took from Singapore to Auckland on the 25h of February. And another one from Auckland to Palmerston North on the 2nd of March. Both flights were operated by Air New Zealand.
In the press release, the ministry of health reported that the infected woman is currently in self-isolation, at her home and that she has all the necessary medical support. All members of her household and people who were in contact with her are also in self-isolation as a measure of precaution. From what we know so far, this woman contacted two New Zealand's medical centers, to search for help regarding her symptoms. Two schools were also informed since family members of the patient attended them. Authorities are expecting that the situation will remain under control, and they are not expecting a sudden increase in the number of infected people.
The first known case in New Zealand was discovered last week, it was a person who traveled to Iran, but now the patient's situation is much better, and we are expecting that he successfully recovers.
The virus spread over more than 70 countries, while the worst situation is still in China, Iran, and Italy. Prime minister Jacinda Ardern banned people from China and Iran to enter the country, while travelers coming from other countries that have a high number of cases will get recommendations to self-isolate for at least two weeks. New Zealand is working hard to keep the situation under control and insists that it is important to stay calm and do not panic. The family members of infected women need our support while going through these difficult times.
Therefore, we would like to remind you to take care of your hygiene and avoid traveling to countries that are currently the hotspots of the virus. If you notice any of the symptoms such as high fever, breathing difficulties, or coughing, please call your doctor. Symptoms of Coronavirus resemble the flu ones, so it is essential to act on time without neglecting any symptoms.
Meanwhile, what you can do is maintain your hygiene by washing your hands thoroughly with soap for at least 20 seconds. If you are coughing or sneezing, use a tissue to cover your mouth and nose and dispose of right after you are done using it. The virus spreads from one person to another, so if you are not feeling well, avoid contact, wear a face mask, gloves, and call your doctor.