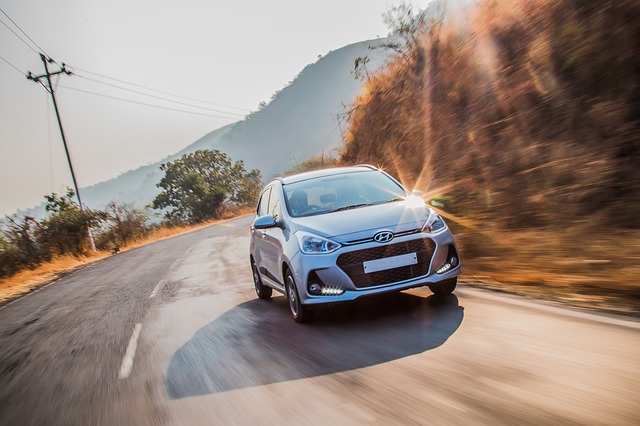 A road trip with your family can be a very exciting and fun experience, but if you run into car troubles along the way, your road trip can turn into a complete nightmare. A broke-down with the car can ruin all your planning and schedule of the road trip.
So, to make sure that everything in your road trip goes along smoothly and you don't end up stuck on the side of the road, prepare your car for the trip before you leave. Here are some tips and hacks that will allow you to get your car in the perfect condition for a road trip.
Catch Up On the Maintenance of the Car
---
Before you embark on a long cross-country road trip with your family, it is extremely important that you get your car in perfect condition. So, before starting your trip, take your car to a mechanic for a complete and detailed checkup. Taking your car to the mechanic before you leave will help you locate any small lingering problems that could affect your road trip later on.
You must ensure to get the engine and the transmission properly tuned up, and remember to change the oil and other fluids of your car. A properly maintained car will have a significantly lower chance of running into any problems along the way.
Tune Up the Brakes and Tires of Your Car
---
The most prominent and leading causes of accidents in the world are break failures and tire blowouts. If you are planning to drive a long distance on big highways, then it is very important that these two parts of your car are in their best condition. Make sure that the tires of your car are properly inflated especially during the summer season.
During summer, the chances of a blown out tire are increased significantly because of the sun-baked roads and weight on the car. Apart from the inflation of the tires, you also need to check if they have proper traction. If your tires have been in use for a while, you should consider changing them before starting a long trip. Also, remember to get your brakes tunes and put some brake fluid in them to keep them running smoothly.
Check Up On the Electronics of the Car
---
Sometimes even when a car is mechanically maintained, it still runs into problems and breaks down. This usually happens because of an electrical failure in the car. To avoid any problems like this, you should check up and maintain the electronics of the car as well before starting the trip.
Remember to check the battery of the car and check the wiring as well and replace any damaged wires. Other electrical components of the car such as the air conditioning unit, headlights, meters, cooling fan and stereo also need to be tuned and checked.
Pack an Emergency Safety Kit
---
We hope that you never need to use the emergency kit, but there is nothing wrong with being prepared. When you are leaving on a long road trip with your family, it is very important that you have a backup plan if the car breaks down. You should keep an emergency kit in the car which has items like some flashlights, batteries, extra headlight bulbs and electrical fuses, a car jumping kit and a tire replacing kit.
Join a Roadside Assistance Program
---
It doesn't matter how prepared you are, sometimes you can run into car problems that are just out of your league. For the ease of mind and the assurance that you have a backup whenever you need it, you should consider joining a roadside assistance program before you leave for a long road trip. If you end up in a tricky situation, help will be just a phone call away. There are many roadside assistance programs in the US. Some of the most popular are AAA, AARP and Allstate.
Wash and Wax Your Car before Starting the Trip
---
It is important to keep your car clean and neat all the time, but before you leave for a long trip, it is good for the car if you wash and wax it because you may not get a chance to do so on the road and nobody wants to be driving around in a dusty and dirty car. So, take the car to the car wash a day before you leave, or you can even wash the car yourself at home.
Frankly, it is better to wash your car yourself at home. This way, you get more familiar with the car, and you understand it better. If you plan on regularly washing the car at home, then you should get the amazing electric car pressure washer. It will make the job easier for you.
Preplan Your Refueling and Maintenance Stops
---
Before embarking on a trip with all your family, you should take some time to familiarize yourself with the roads you will be travelling on. Get a map and study the route you will be taking. This way, you can pre-plan any maintenance and refueling stops. Also, if you run into some car problems that you cannot fix yourself, you will know where the nearby mechanic is.
Check the Coolant and Other Fluids of the Car
---
When you are driving on a long trip, remember to keep an eye on the heat gauge and as the car starts to heat up, replace the cooling liquid in the radiator. Remember to use a rag to open the cap of the radiator and stand clear the splash zone if the car is heated up because sometimes the hot water can burn you if you are not careful.
If the car does get heated up, the best thing is to let it cool down a bit before you open the cap of the radiator to replace the water. If your trip is a multiple-day trip, then remember to check the other fluids of the car such as engine coolant, engine oil and transmission fluids too before you leave and along the way. Have a wonderful trip!
About the Author:
Anthony Henson has been covering consumer technology for a decade now. He currently covers consumer electronics in the PC Labs as the in-house home entertainment expert, reviewing TVs, media hubs, speakers, headphones, and gaming accessories. He regularly writes blogs at https://www.helpful.reviews/en.