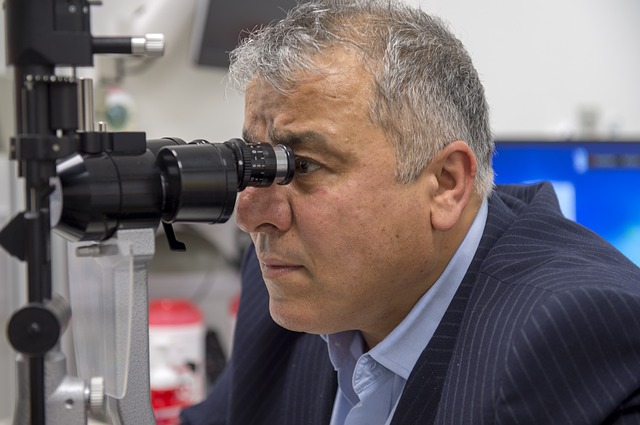 5 Expert Tips For Choosing an Ophthalmologist
It goes without saying that just like any other part of your body, your eyes play an important role. Not only are they the gate to your general health, but they are your gate to the entire world as well.
It's for this reason that seeing an ophthalmologist for early diagnosis and treatment is of utmost importance for preventing any risk of permanent eye damage.
Basically, an ophthalmologist plays a crucial role in guiding you through many difficult and confusing decisions in how to better protect your vision, or better yet, offer treatment.
For this reason, your ophthalmologist holds the key to your vision of the world. Therefore, you should always ensure to find an ophthalmologist who is well knowledgeable in his craft.
But how do you go about determining whether an ophthalmologist is good and safe enough to entrust your eyesight with? Here are some important pointers to guide you along.
1. Get Referrals
---
Thanks to the internet, getting an ophthalmologist within your area has been made easy. But how can you verify that whatever you read online about a certain ophthalmologist is true?
As much as there are heaps of information about any ophthalmologist on the internet, nothing beats the power of referral.
Begin by getting a referral list from your primary health care provider, family members and friends.
Once you have compiled a list of potential ophthalmologists, take your time to do in-depth research about each doctor.
The best thing about referrals is that they are based on actual experience. This way, you will get a clear picture of what to expect from a particular ophthalmologist, including their strengths and weaknesses in their practice.
2. Research the Ophthalmologist's Credentials
---
When looking for an ophthalmologist, credentials are one of the most important things to look for. Basically, board certification tells you if a doctor is skilled, the level of experience and the necessary training acquired in providing ophthalmic care.
While looking at the credentials, ensure to confirm whether the ophthalmologist has any history of malpractice or disciplinary actions brought against him. You can always find all this information from relevant government websites and portals.
3. Consider the Ophthalmologist's Experience
---
When it comes to matters to do with your health, experience matters a lot. The same applies to finding an ophthalmologist who can help treat your vision problem.
Needless to say, you should always look for an ophthalmologist with extensive experience in performing the particular procedure that you need. The more experienced an ophthalmologist is with conducting a particular procedure, the better your results are likely to be.
Besides knowing the actual number of procedures carried out by the doctor, go ahead to inquire about the rate of complications experienced by the doctor.  This way, you will be able to better gauge your own risk of getting complications. Always avoid an ophthalmologist with a higher rate of complications. Chances are that you will end up with a complication yourself. After all, the apple doesn't fall too far from the tree.
4. Consider Gender
---
Just like the attorney's, ophthalmologists are required to gather comprehensive information from the patient. Sometimes, this information can be personal information. While giving personal information is not mandatory, it is required for the ophthalmologist to give a conclusive diagnosis of your condition.
However, not everyone feels comfortable giving out such information. More so is the situation escalated when the ophthalmologist is of a different gender.
In order to ensure that you feel comfortable with your ophthalmologist, always ensure to consider the gender that you are most comfortable with.
Even so, a vast majority of ophthalmologists are becoming more aware of the importance of gender consideration in offering ophthalmic help to clients.
Oregon is one of those areas in the US known for being progressive and forward-thinking. To this effect, most Portland, OR ophthalmologists are getting trained in handling either male or female patients. To make sure that you get the right fit for you, always ensure to ask the ophthalmologist about his or her training in handling gender issues.
Go further to inquire about the ophthalmologist's past experience in handling patients of a different gender.
5. Research Hospital Quality
---
One of the most overlooked aspects in considering which ophthalmologist to pick is the quality of the actual hospital.
Basically, your doctor's hospital is your hospital. Therefore, it's important to consider the quality of the hospital. But can you be able to determine this?
Well, the general outlook will give you a pretty decent answer.
Apart from looking at the quality of facilities offered by the hospital, look into the quality of care offered by the hospital.
Always remember that patients at top-rated hospitals have fewer chances of getting complications. This translates to better survival rates and general care.