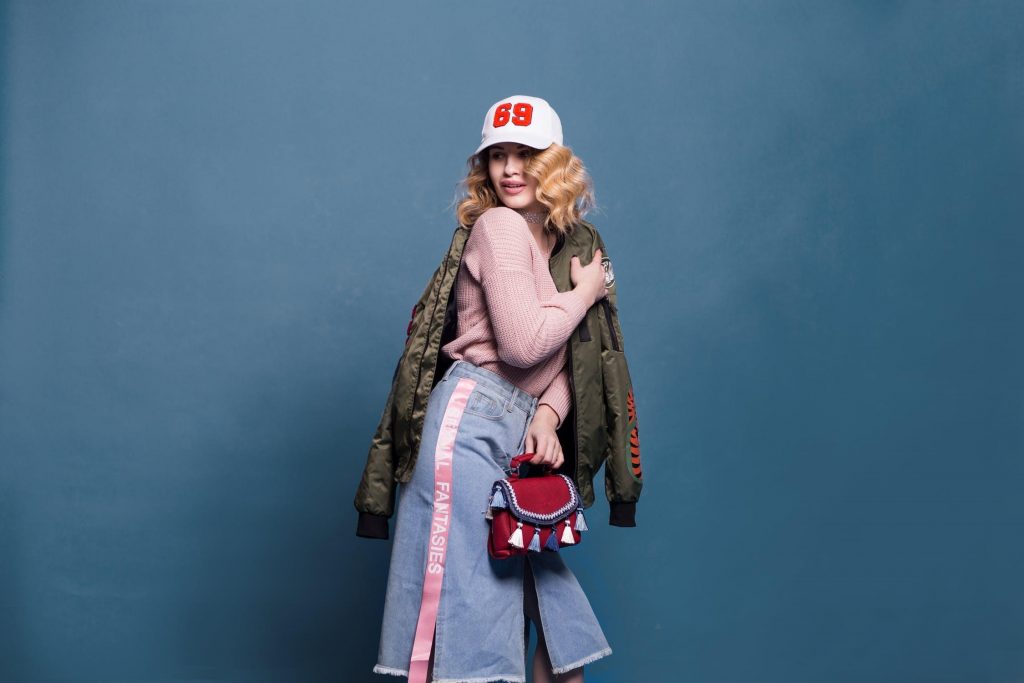 Everyone looks forward to the weekend, even the ones who love their jobs. Because all of us deserve a break. Weekend is the time when we get to do whatever we want. We can go out with friends and party all night or stay in and binge watch TV shows on Netflix. There are no consequences on the weekend, at least not until Monday morning. So all of us let loose on the weekend. But whether you decide to stay in or go out, there is one thing that you will have to pay attention to and that is your weekend attire. Whether you love dressing up or staying in your pajamas, you are going to have to make a little effort to dress yourself on the weekend because even if you plan on staying in the whole day, guests can come over and you don't want them to see you in your not-so-presentable clothes.
So if you are wondering how to dress yourself on the weekend, here is a little guide to help you:
Monochromatic Look
---
Do you want to look classy but not like you tried very hard to look that way? Well then this look will work perfectly for you. You can mix monochromatic pieces of your choice or follow our advice and go for an off-white linen blazer and pair it with white workwear pants and trademark shoes in ballet pink.
Just because it is the weekend does not mean you should ignore the accessories. You can go for lighter accessories or use one or two statement pieces to make your look fantastic. For the monochromatic look, a unique piece of sunglasses can do wonders. You can rock your simple look and make people think that it is very hard to pull off style. Such weekend looks are bound to impress everyone who sees you on the weekend.
Multiple Layers
---
If it is cold, then you shouldn't compromise on your health when selecting your outfit. Anyone who thinks that layers make you look uncool is a coward. Layers not only keep you comfortable and warm but also allow you to look chic. There are various ways of mixing and matching multiple layers. We all have our favorite coats and cardigans. But the weekend dress should be a bit different from your routine dressing so if there is a piece that you wear regularly on the weekdays, ditch it on the weekend. Don't be afraid to try something different. Is there a light pink cardigan in your wardrobe that you have always been too scared to pick up? Then say goodbye to that fear this weekend and get that cardigan out of your wardrobe.
The ideal match for layers are jeans of any color. What you decide to wear on top will help you choose the right shade of jeans. If you have a light colored cardigan, then go for dark blue jeans. Add a long coat on top and get the perfect multi-layer look. Pick up a trendy tote bag on your way out and your look will become ten times better. Whether you are going to run errands on the weekend or meet friends for lunch, this outfit will work perfectly for all kinds of outings.
Athleisure Can Work Too
---
Do you want to stay home the whole weekend but don't want people to think that you missed the gym? Athleisure can help you with that. Athleisure is the ideal choice when you want to stay comfortable the whole weekend without looking like you stayed on your couch the whole time. Athleisure mixes elements of comfort and style in one and you can rock this look every weekend without ever getting tired of it.
For those who love their pajamas a bit too much, athleisure is the ideal choice. Get your favorite pair of leggings out of your closet and pair it with long-sleeved workout tops. You can wear a tank underneath the top and be ready for gym (or for hanging out with friends, whatever is on your agenda for the day). Athleisure allows you to stay in your comfy sneakers the whole weekend without getting weird looks from people. It is trendy and comfortable without giving off the vibes that it is too easy to pull off.
The Basic Look
---
Don't want to change into anything too trendy this weekend? No worries! How about the basic Tumblr girl look? The only thing we ask is that you go out and get yourself a cup of coffee when you are dressed this way because it isn't complete without a cup of coffee in your hand.
For the basic look, throw on a pair of jeans and get one of your fun tees out of your closet to go with it. You must have plenty of graphic tees in your wardrobe for days like these. A tee with a statement about coffee on it can work perfectly.
This look is as simple as one can get. But what really make it pop is the accessories. Grab an over-sized tote, wear your trendiest sunglasses, and your perfect basic look will be complete. You can go out now and grab yourself a steaming hot cup of coffee.
Outdoor Look
---
Do you plan on doing some outdoor activities? It doesn't have to be anything fancy. A simple plan like grabbing lunch from a sidewalk café also deserves your best look. Don't worry, you are not about to read about a complicated outdoor look. You can use some basic items from your wardrobe and get ready to step outside.
Hunt your wardrobe for a cargo jacket, destroyed jeans, and a white tee. Once you find these items, pair them with flat boots, a bunch of bracelets on your wrist, and aviator sunglasses. Don't forget to wear bright red lipstick. This is the look that will make everyone envious of you for looking so amazing on a weekend.
The above-mentioned looks don't require much effort but can make your weekend look super amazing so next time you are confused what to wear on the weekend, take help from this guide and keep slaying.