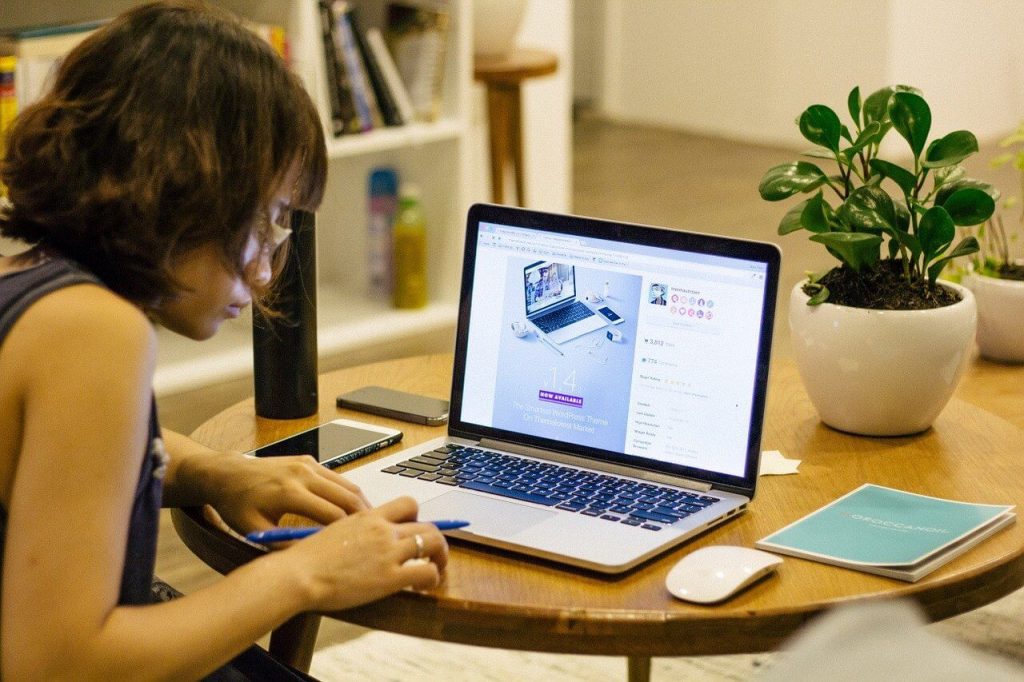 10 Essential Computer Specs To Look For in a Business Laptop
If you're buying a laptop for business use, you need to look for a powerful one that will meet your needs. That means you must be very keen on the specs and other features that come with your business laptop. Luckily, business laptop manufacturers know how to incorporate features that are specific to business needs.
But when you're buying for the first time, you might find it hard getting computer specs that suit your business needs. The laptops come in various sizes, prices, and different features that can be challenging for someone buying for the first time. If you're wondering how to find computer specs for your business laptop, take a look at these ten essential ones.
1. The Computer Operating System
There are three primary operating systems you ought to choose from when purchasing your business laptop. These are the Chrome, Windows OS, and Mac OS. You need to know the difference between them to know which one will work well for your business.
Mac/Apple OS
Laptops with Mac operating systems are mostly known for their hefty price tag. But they come with a well-defined interface and feature optimal performance that covers up for the price. These laptops are common among creative professionals thanks to the high-quality screen, ability to run on high-octane programs, and powerful function keys.
Chrome OS
While Google's Chrome OS can be considered the newest arrival, it has captured the attention of professionals. If your business carries out cloud operations, these laptops will give you a very easy time. They automatically download and display updates, and that's a huge time reliever for entrepreneurs.
Windows OS
Most work laptop features Windows as their standard operating system. Those who prefer Windows have a variety of laptops to choose from because of their popularity. They also come in different configurations and are available in different price ranges.
2. Consider the Connectivity
With the rising need to work from home, business laptops need to have the most robust connectivity. In fact, it's vital that you get a wireless connection for your business laptops. You need a computer that can help you stay in touch with your staff or team without trouble.
If you prefer wireless connectivity, check laptops with Wi-Fi specs of 802.11. They should also have a letter that donates the Wi-Fi adapter's technology. The current wireless networking standard is IEEE 802.11ac, and the upcoming one is IEEE 802.11ax.
If you prefer options that come with wired Internet connections, go for models with an Ethernet port. These ones will give you extra connection speed.
3. Computer Specs Screen Quality
If you're going to use your laptop for long hours, it means you're going to stare a lot at the screen. You need a comfortable screen that feels easy on your eyes.
Modern laptop models also feature touchscreens that are easy to use. However, the laptops that feature touchscreen options sometimes come with a glossiness that won't be good for you. They can add some glare sensitivity, which won't be good for the health of your eyes.
Another thing to remember about laptop screens is the resolution. Consider a minimum of 1920×1080-pixel resolution if you want plenty of space to line up your windows and keep everything in view. 4K resolutions are also common with modern laptops and perfect for those who need a high-end display.
4. The Battery Life
If you're a business person who's always on the move, you need a battery that can stay with you for the longest time. Most business laptops feature multiple battery options for convenience. You can consider investing in an enterprise-class laptop that comes with two or three batteries.
You also need to consider the cell options of the battery are you need something that will last longer without charging.
But even with the best battery in town, some laptops feature components that consume too much power. These are the likes of laptops that feature 4K display resolutions. In this case, you need to consider whether you prefer a long-lasting battery or power-hungry components.
5. Keyboard Computer Specs
Are you going to type on your keyboard for long? Choose a keyboard with your comfort in mind. You need a keyboard that gives you a desirable user-experience even if it doesn't comprise all the best perks in the market.
Get one with a comfortable layout with full-sized keys with enough space between the keys. They should be responsive enough and feature a backlit. Backlit keys will enable you to see what you're typing, even in a poorly lit room.
6. Computer Memory and Storage
You need to consider both the long-term and short-term memory of the laptop you intend to buy for your business use. Look at the random-access memory (RAM) for the short-term memory of your laptop. For long-term storage, consider your laptop's hard disk drive (HDD).
If you need an addition to your hard drive, you should look for a laptop with a solid-state drive (SSD). The SSD memory is the latest and is becoming very popular because they perform faster than HDDs.
7. Consider a 2-in-1 Laptop
Modern PC laptops come in 2-in-1 categories. These are hybrid devices that you can use either in clamshell mode or tablet.
The 2-in-1 laptops come in different styles, including detachable screens that allow you to get them off the keyboard. Others are incredibly flexible with hinges enabling them to bend back 360 degrees if you need to change their model.
One thing you must know about 2-in-1 laptops is that most of them are only good at serving one purpose in expenses of the other. Bend backs can be good at laptops whole the detachable ones give a superior tablet experience. Sometimes, traditional clamshell laptops can perform way better than the 2-in-1 functions.
8. Check the Laptop Size
Some people think that the size doesn't matter as long as it offers superior performance and has all the needed features. If you move a lot with your laptop, you must consider its portability.
If you're browsing the features of your ideal business laptop at www.lenovo.com, you'll get almost all of them categorized according to the display size. The display size of 11 to 12 inches is usually the thinnest and lightest in the market. These laptops usually weigh about 2.5 to 3.5 pounds.
13 to 14 inches provide a perfect balance of usability and portability. They usually weigh about 4 pounds or lower and are ideal for business use. There are also 15 to 16 inches laptops weighing 4 to 5.5 pounds and feature a large screen.
The laptops with a display size of 17 to 18 inches are the largest in the market. They're also heavy and not ideal for someone looking for a portable computer spec for business. These are better off staying on your desk every day and ideal for workstation-level productivity.
9. Don't Forget the CPU
You can never skip the CPU when shopping for a good business laptop. Even those who're not so conversant with technology know about the Core i3, i5, and i7 processors. What do these processors mean to the performance of your business laptop?
For someone who loves multitasking or uses multimedia tasks, an Intel Core Processor will offer a perfect solution. Core i3 laptops are mainly found in entry-level systems, while Core i5 is common with mainstream computers. Core i7 is ideal for those who want laptops with the highest performance.
You can also find larger laptops running on Intel's i9 Core processors. These laptops are more powerful than the rest of the processors. They're also capable of competing with desktops when it comes to performance and comes with higher costs.
10. Check the Peripheral Ports
You can't ignore the ports for a business laptop because you'll need to plug in the computer now and then. It can be a projector, external storage, or a flash drive. Most peripherals feature a USB connection, and you should consider one with at least three ports.
Many high-end laptops feature 3.0 ports and HDMI for video connection. Others feature USB Type-C ports. Others come with Thunderbolt 3 or 4 ports with USB Type-C compatibility.
Go for a laptop with a Type-C port because they give you the freedom to connect to universal docks and chargers. There's also hope for the arrival of USB 4 ports and are expected to feature high-speed transfer rates. Don't forget to consider ports such as headphone jacks, SD card slots, and Ethernet ports.
Are You Ready to Buy Your Business Laptop?
While it's not easy to find a perfect laptop that meets all your needs, considering the above computer specs when shopping for one is essential. As you shop for the best features in the market, don't forget that your laptop's brand also dictates the quality you'll get.
Remember to narrow down the choice of the specs of your laptop with your budget and business needs in mind. If you're completely clueless, a tech guru can help when choosing the best laptop for your business.
We also have other helpful guides regarding technology. Keep exploring our website for more information.