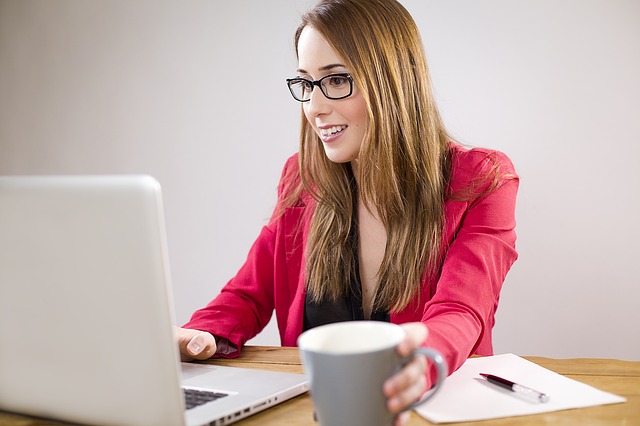 10 Essential Tools for the Remote Working Professional
Remote work gives you greater flexibility and reduced commuting costs. One survey showed that 65 percent of remote workers said they're more productive working in their home offices than they are in a traditional office setting.
But being a remote working professional requires discipline, organization, and time management to stay on track. You'll also need to communicate with your colleagues who work from other locations.
Having the right tools in place can help you increase productivity, decrease stress, and feel more connected with the rest of the staff.
We've put together a list of 10 essential tools for remote workers to help you get it right.
1. Reliable Computer
---
As a remote worker, your computer is your lifeline to your company and coworkers. You need a desktop or laptop that's powerful enough to run all of the software and apps required for your job.
Consider the working requirements of your job when choosing your computer. If your company doesn't require a certain type of computer, consider your preferences for operating systems and whether you prefer a desktop or laptop.
2. Functional Office Setup
---
Your physical space is another influence on your remote work success. It needs to be quiet, functional, and secure.
The ideal scenario is to have a dedicated home office for your remote work. This allows you to shut out the rest of the house to get rid of distractions.
If that's not an option, find a room with minimal distractions where you can squeeze in a home office. A spare bedroom that doesn't get used much is one example.
Common areas, such as your living room or kitchen, aren't ideal, especially if you have a family or roommates. It's tough to block out the noise and distractions from other people.
No matter where you set it up, your home office needs a desk with enough space to spread out all your work gear. A convertible sitting and standing desk gives you more flexibility and helps get you out of your seat throughout the day.
Add necessary storage for files or other gear to make it functional.
3. Team Collaboration Apps
---
Communicating with your coworkers becomes more challenging when you're all in different locations. With so many collaboration and communication apps available, you can streamline that process.
The apps offer a central communication hub where everyone can join in the conversation. It's easy to track the past communications for reference to keep information straight.
Slack is a popular way to communicate among team members. You can communicate instantly with your coworkers. The program also allows you to create channels, so you can keep different projects or types of communication separate.
4. Virtual Meeting Software
---
Sometimes an email or message in an app isn't enough to communicate with coworkers fully. Virtual meeting software lets you see your coworkers when you discuss work topics. It's also a good way to have virtual meetings regularly to keep everyone on the same page.
Zoom lets you hold remote meetings, which you can also record to rewatch or share later. You can also create webinars with the program.
Google Hangouts is another option for video meetings. If you want to make team calls with the option to screen share, Join.me may be a good option.
5. Remote Desktop
---
If you work from different locations, remote desktop access is a must. It lets you access information and files on your computer remotely.
A remote desktop for Mac computers lets you or your coworkers access and manage certain tasks on your computer. This can come in handy if you work in the office sometimes and from home other times. You can grab files from your work computer when you're at home if you need them.
6. File Sharing
---
When working on projects with colleagues, you'll likely need to share files. You can do that easily with file-sharing apps and cloud storage. Those options give everyone access to the files with real-time updates, so everyone has the latest version.
Google Drive is a common way to share documents among team members. It's free to access and easy to use. Dropbox is another popular cloud storage service that allows you to share certain documents with others.
Dropshare is an app that works with multiple cloud storage services. It gives you more flexibility in how you share files with coworkers.
7. Productivity Apps
---
Without your boss looking over your shoulder, you're responsible for keeping yourself productive at home. Apps can help you keep track of tasks you need to do and organize your time well.
Todoist is a popular task-management option. You can create tasks and subtasks to keep yourself ultra-organized. It also lets you set up reminders, upload files, and make projects.
For a team approach to productivity, iDoneThis is an option. All team members check in each day, and you can get reports on what the team is doing.
If mind mapping helps you increase productivity, try apps such as XMind, iThoughtsX, and MindNode. Apps with timers or time tracking, such as Timing and Be Focused, can encourage you to work more productively.
8. Project Management Apps
---
If you're collaborating with colleagues on projects, you'll want project management apps or software to keep it organized.
Basecamp is one popular option for communicating and sharing ideas related to projects. Asana is another frequently used option that lets you easily track the tasks for different projects.
If you work on a Mac, Merlin Project Express helps you streamline your work while juggling multiple projects and budgets. Pagico is another Mac-compatible option with interactive flowcharts to track everything.
9. Digital Security
---
You may be working from the safety of your home, but your computer and work files are susceptible to cyber threats. Having digital security features in place protects sensitive information.
Password protection apps let you securely store passwords for different apps and programs. 1Password is one example of an app that lets you log in easily while keeping your passwords secure.
10. Automation Tools
---
Little tools that take care of repetitive tasks for you can increase your productivity. Try a text expansion tool, such as aText or PhraseExpress, to automatically type the phrases you use frequently.
You can also integrate different programs and apps to set up tasks to happen automatically. For example, in Slack, you can use the Workflow Builder to automate tasks based on the actions of users.
Using automation tools and integrating the apps you use saves you time and helps share information better.
Working Professional Tools
When you're a remote working professional, you need a robust collection of tools to work more efficiently. Grab the right tech tools for your situation to stay connected with your colleagues. Check out the rest of our blog for more tech news.