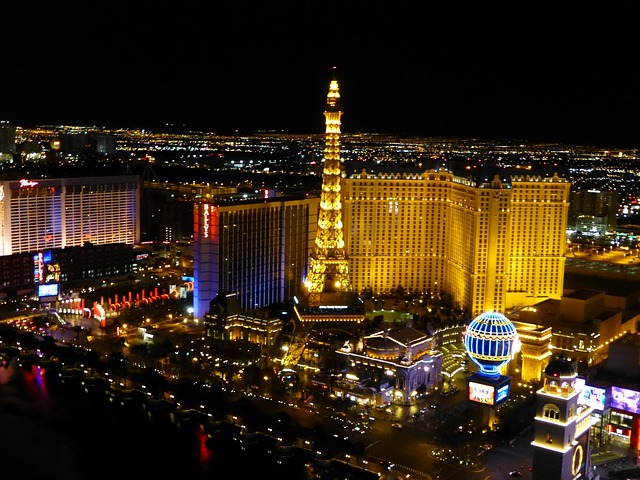 Exploring Las Vegas With the Whole Family
It may be known as "Sin City", but Las Vegas can actually be an exciting and entertaining vacation destination for families. While the city is still known for its casinos, there are plenty of other activities that are fun for adults and children alike. In this blog post, we will explore some of the best family-friendly activities in Las Vegas so you can decide if a trip to Vegas is a good idea for your family.
Pros of Taking the Whole Family to Las Vegas
Las Vegas has plenty of activities that can be enjoyed by everyone in the family. During the day, you can explore one of many nearby national parks or spend time at any number of amusement parks that suit all ages. And at night, there are countless shows to enjoy, from live music acts to Cirque du Soleil performances. Plus, there's no shortage of great restaurants offering delicious meals sure to please even picky eaters! The amount of entertainment and culture to be found in Las Vegas is an opportunity that will benefit your whole family.
What to Do in Las Vegas With Kids?
Las Vegas has something to offer every member of your family. If your kids are outdoorsy types, they'll love exploring Red Rock Canyon or taking a hot air balloon ride in the desert. But if they're more into indoor activities, there's no shortage of those either—from interactive museums to world-class shopping centers and even family-friendly shows like Cirque du Soleil's at MGM Grand. For something that bridges the gap between indoor activities, nature, and learning, check out SeaQuest Las Vegas, where the whole family can see and interact with animals from all over the world.
For parents looking for something a little more thrilling than museums and shopping centers, Las Vegas is home to some amazing roller coasters and thrill rides. The High Roller at The LINQ Promenade has become one of the most popular attractions in town since it opened its doors in 2014. For those who want an even bigger adrenaline rush, Stratosphere Tower offers an unforgettable experience with their Big Shot ride that takes you up 829 feet! And if you're brave enough, you can take a leap off the tower with their Sky Jump attraction!
Cons of Taking the Whole Family to Las Vegas
Of course, there are also some downsides to consider before taking your entire family on a trip to Las Vegas. First and foremost is cost; while budget-friendly hotels do exist, many popular resorts in town come with hefty price tags. Additionally, gambling (and drinking) are both legal activities in Vegas; depending on your family values this may not be an issue for you, but it is something to keep in mind if you have young children who may encounter these activities during their stay. Finally, given how much there is to explore in Las Vegas it can be difficult for families with limited time or budgets to experience everything they'd like without feeling rushed or overwhelmed!
Las Vegas is much more than just casinos and nightlife – it's also an exciting destination where families can have fun together! Whether you're looking for outdoor adventures or indoor entertainment, there's something here that everyone in your family will enjoy. So don't let the reputation fool you – with careful planning and research, your next vacation could be filled with memories that last forever!