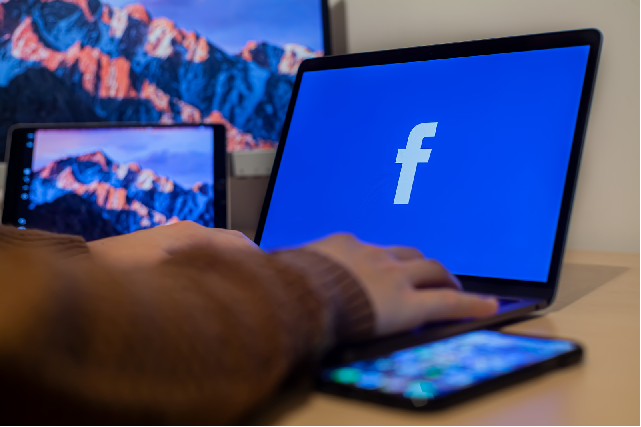 The Complete Guide to Facebook Marketing: The Ultimate Step-by-Step Guide
This Guide to Facebook Marketing is designed for businesses who want to grow their Facebook fan base. I've included information about Facebook ads in the guide as well.
This guide will help you understand Facebook marketing. It includes all the information you need to know about creating a strategy for your company's Facebook presence, as well as strategies for attracting new customers and keeping existing ones happy.
This guide is designed for businesses who want to grow their Facebook fan base. It assumes that you have a solid understanding of how Facebook works, but it also covers some more advanced concepts, such as using keywords and hashtags in your posts.
I've included information about Facebook ads in the guide as well. However, I recommend that you focus on your strategy for increasing your fan base first and then figure out how to advertise later.
Facebook advertising is very powerful but it can be difficult to set up correctly so it's better to learn about marketing first and let the ad platform come along after you have a good idea of what works best for your business.
Set Up a Facebook Page
---
Create a Facebook Page
A Facebook Page is a public profile on the social networking website Facebook. Facebook Pages are created by users and typically represent a business, celebrity, organization, or cause.
The main difference between a personal profile and a company Page is that while people can like your personal page and comment on it, only others who have permission to use the "company" page itself can like and comment.
To create an account for your company's brand page follow these steps
1)   Create a new Facebook Page with your company name on it.
2)   Fill out the standard info about yourself, such as your company name, address, and phone number.
3)   Add a custom URL to the page that links directly to your website. You can use this as a way for people who don't know you personally to find out more about you or what your business does. It's also useful if you want people to link from their own Facebook pages instead of theirs only.
4)   If necessary, create an account with the "Page" tab so that others can comment on it and like it.
5)   Be sure not to change any of the default settings for the Page unless they are incorrect ( this is a new Facebook Page so you should have all of the default settings as is).
Add photos
Facebook is a social media site that allows many people to share their favorite things with others. Users can create their own personal profiles, upload photos, and share news. It is also possible to set up groups where users can post private messages for one another.
The most popular version of Facebook is the mobile app which allows users to access their account on the go. It is also possible to use Facebook on computers and mobile devices.
To set up a photo upload for your Facebook page, you will need to go to the account settings.
Step 1: Go to Facebook's Page admin screen and select "Photos" from the drop-down menu in the top right corner of your screen.
Step 2: Select "Upload Photos". You can upload one or more photos at this time by selecting them from your computer or mobile device. There is no limit on how many photos you can upload, but they must be less than 50 MB each (the maximum size). When uploading multiple photos it is recommended that you save them all in a single folder and then upload them all at once.
Step 3: Select "Apply" from the top right corner of your screen to complete your photo upload. You will be prompted to confirm that you want to publish the photos on Facebook as well as change some other settings for your page.
You can now view these photos by going back to the account settings again and selecting "Photos". The first thing you should do is look through your gallery for any new or old photos that you have uploaded since setting up a Facebook page, however, there are two different ways in which people can find out about your Facebook page.
Add a short description.
To add a short description to your Facebook, you will need to go under the "Edit Page" tab on the right side of your screen. You can find this tab by clicking on the name of your page in the top left corner of your screen.
When this tab is open, scroll down to where it says "About", and click on "Edit Info".
A description box should appear below. Click on the text boxes at either end of this box and type in what you would like people to know about yourself. You can type as much or as little information as you like.
Once you have added your description, click on "Save Changes" at the bottom of the page.
To make sure that your short description is correct, go back to the "Edit Page" tab and look for it under "About". Your text should appear in a box with a blue background next to it. If there are any errors then just edit them again and save them once more before going back into Facebook.
Create a username for your Page
Many people are unaware of the fact that they can create their own username for their Facebook page. This allows them to set up a profile for themselves on Facebook. Most often, this is done by creating a name using your initials or first and last name.
It is important to note that many people choose not to use this method in order to keep their personal information private. The next step is to click on the "Create Page" button. You will then be taken to a page that looks like this:
Once you have clicked on the "Create Page" button, Facebook will take you through the process of creating your Facebook page. This process is fairly simple. On the left side of your screen, you will see a box that says "Name". Type in whatever name you would like to use for your page.
For example, if I were creating my Facebook page it would be called "Jason Sefchick" (sounds much cooler than Jason Seflchick). Once you have typed in the name of your Facebook page, click on the "Create Page" button at the bottom of this window.
Once you have clicked on this button, Facebook will ask what type of content do you want to put on your page. This is a good question to ask yourself because you want to create something that people will find interesting and/or useful.
Add a Page CTA
Having your own Facebook page is an effective way for students or people who are interested in marketing their business or brand to be able to share information with their friends, family, and colleagues.
This is done by creating your own personal account on www.facebook.com. Creating this account allows you the ability to customize your profile so it reflects who you are as well as what type of content you would like posted on your Facebook wall.
The first step in the process is to log into your Facebook account.
Once you have logged in, click on the "Profile" option at the top of this page. From here, you will be able to view your current information as well as update any information that is missing or incorrect.
You can also delete any past posts from this page by clicking on the "Delete" button next to each post you would like removed from your profile's history.
If you would like more space for new content and/or want to change what types of posts are allowed on your wall, simply scroll down and click on the "Edit " button next to your profile information. This will allow you to update the content of your wall.
Verify your Page
Facebook pages are meant to be public. As such, they should not be difficult for anyone to find and view. To ensure that your page is not easy to find by unauthorized users, you can verify it with Facebook in order to make sure people will only see the information you want them to know about your page.
To do so, type "I agree" into the text box at the bottom of this page and then click on the blue button that says "Click here if you agree." You will then be taken back to the registration form where Facebook will give you an authorization code. Write this code down and use it to verify your page.
When you have finished verifying your page, you will be able to view all of the information about your profile as well as post new content.
Content Strategy for Facebook Posts
---
Show Products in Action
Product in Action Facebook posts is a great way to showcase a product and get people interested. Companies often create an image or video of the product and a text post with a few details about it.
These posts can be done on their own, but they also work well when paired with other content from another venue. For example, if your company is hosting an event at a museum, you could take pictures of the products available for purchase there and then post them on Facebook.
Create Recognizable Memes
Facebook memes are an easy way to grab attention for your posts, especially when you're trying to reach a specific audience. You can create memes relevant to your business or industry by using witty one-liners that have some sort of meaning behind them.
For example, if you run a marketing company, you could do a meme about how Facebook is no longer the best place to post pictures of your products because customers won't find them on social media. Use these memes in conjunction with other types of content, so they have the most impact possible.
Repurpose Top Content Into Visuals
Facebook posts can be a great way to promote your business and connect with your audience. However, it can be hard to know what kind of content to share on the platform. One tip for using Facebook more effectively is to repurpose top content into visuals.
For example, if you had a piece of content on your blog that received good reviews from readers, you could recreate this post and use it as a visual on Facebook or Instagram. This will help cut down on the time and effort needed for creating original content and show off your skills while also reaching new audiences for free.
Create Snackable Videos
With the increased use of Facebook and its ability to simplify marketing, many small businesses are taking advantage of the platform. As a result, Facebook has become an integral social media tool for these companies.
One of these ways is through video content on their Page, which can be played on the website, in their app, or on any other device such as televisions and intelligent devices. This allows users to easily consume content without going through a lengthy article or watching a short clip on YouTube.
Leverage User-Generated Content
Facebook is all about sharing content, but some things can be done to make it easier for users to share content on the platform.
For example, you could create a Facebook event or place a coupon code in your post, so users have an incentive to share the information with their friends. This will also help boost your Page's engagement rate and improve how people interact with you as a business.
Use Contrasting Colors and Fonts
There are a few ways to get more engagement on your Facebook page. One of the easiest and most effective is by using contrasting colors and fonts for posts.
The theory behind this tactic is that it helps create contrast between your content and will draw attention from users, encouraging them to interact with you. Use the "Ask" Feature
Another simple way to increase engagement on your Facebook page is by using the ask feature. This allows users to send you a direct message, asking for help or advice in any area of their life. You can then respond to them directly and provide them with an answer.
If you do this often enough, people will begin interacting with you on a more personal level which helps improve customer service and develop a better relationship between business and consumer.
Maintain Brand Consistency
Brands often have guidelines for posting on social media sites, including Facebook. These guidelines are to ensure that the brand's messaging is consistent across all platforms so potential consumers can easily identify it.
For example, if a brand posts about its product and mentions where people can find it in a post, it should make sure it does not mention this location in any other post on Facebook or Instagram. It also helps to avoid confusion when multiple employees try to promote different products at the same time.
How to Create a Facebook Marketing Strategy
---
Identify Your Target Audience
Knowing your target audience and how to reach them will help you develop a strategy for promoting your business on Facebook. You can then use this information to create content that best suits the needs of each segment.
Use Facebook Advertising to Create a Facebook Marketing Strategy- When you're ready to advertise on Facebook, you must choose the right strategy. The most common advertising methods include Sponsored Stories and sponsored posts.
These are both good options for businesses looking to reach their target audience, but they can be costly depending on how many people will see your ad. Other options like remarketing are also popular ways of promoting products or services through paid ads.
Set goals for Facebook Posts
When you have a Facebook marketing strategy in place, it's time to get started. Start by setting goals for the posts that will be published on your Page. Think about what messages or topics are important to your audience and create content that supports these messages.
Don't worry about creating posts that are overly promotional or over the top. Your goal is to make sure your audience knows about all of your business' offerings and keep them updated on what's new in the industry.
Therefore, it's important to be realistic about the amount of time you have to promote your business on Facebook.
Create a Content Calendar
Once you've set goals for your posts, it's time to create a content calendar. This is an effective way of promoting your business on Facebook and can help you reach different audiences throughout the year.
For example, creating a content calendar will be important if you're in the construction industry and want to promote upcoming projects or build awareness for new products.
You'll also need to make sure that each post supports the campaign's purpose and has clear call-to-action buttons at the end of each post.
Optimize your Page
You can optimize your Page to help promote your business on Facebook. First, you'll need to add a custom URL and choose whether or not you want to use an existing domain name for the Page.
Once that's done, click "Edit" next to "About." You can then add more information about your company, such as an address, phone number, and website.
When this is complete, make sure all of the contact information is accurate and update any links in the footer with direct links back to your website or social media profiles. Also, make sure that all of the images.
Track & Measure Results with Facebook Analytics
---
Likes
Facebook Analytics can be used to help you measure the number of likes your posts receive. You can use it to see which posts are getting the most likes and which posts are receiving the least.
If you want to know how much engagement your post is getting, send it out on Facebook with a goal in mind. If you want more people to like your post, then increase the share count in Facebook's ad preferences before sending it out.
If you're looking for more people to comment on your post, then add a goal of at least one comment. Facebook also allows you to track the performance of specific posts in a campaign by adding a tag that's linked to your analytics tool.
If you want to measure how many times someone has liked or commented on a particular post, all you have to do is go into your Page and look under "Page Insights." Here, there will be two tabs: "Likes" and "Comments." You can choose from either tab by clicking the drop-down menu next to it.
Reach
Facebook is one of the most popular social media platforms. Using Facebook Analytics, you can track and measure reach. You can find out which campaigns, ad sets, or ads are performing well so that you know how to allocate budgets towards certain targeted audiences.
The best way to get a good idea of the reach on an ad set is by using a cohort analysis tool. A cohort analysis looks at engagement rates for your target demographics over a specific time interval and compares them through the use of charts to see if any parts of your data have shown significant interest in your content. This helps determine where you need to spend more money on ads or where you should stop.
If you're looking for a specific audience, then it's important that you know how many people are engaging with your posts and campaigns. This can be achieved by using the Insights tab in Facebook Analytics.
The Insights tab gives a detailed report of all interactions within your Page, including likes, comments, shares, and other actions such as watching videos or reading content. You can even compare different audiences against each other to see which one is better at performing certain tasks on your Page.
Views
Facebook's analytics tool helps marketers track how many people click on ads, view posts, and convert to sales. The insights provided by the tool help marketers decide where their Facebook marketing is working well or not.
One way to measure success with Facebook is to use the Ad Impact Report in the Insights tab of your Facebook page. The report shows which ad impressions generate clicks on an ad and which ones send visitors to a specific landing page. This can help you determine which ads are performing well and which ones aren't.
Facebook's Insights tab also allows marketers to measure the effectiveness of different types of content, including video, photos, links, status updates, and text-only posts. This helps them understand how people interact with their Facebook pages in different ways.
By measuring engagement with your Page through specific metrics such as click-through rates (CTR), conversions on landing pages, or sales leads generated from social media campaigns. Facebook provides all this information at a glance using charts that let you compare data across audiences for better analysis.
Peoples' Reactions
Facebook analytics is a tool that gives Facebook users a variety of tools to monitor their websites. These tools can be used to track and measure peoples' reactions to their websites.
One such feature, the live-streaming tool, allows people to see what visitors are doing when they visit it. This tool has been helpful for companies that want to keep track of how many times people have visited certain pages or ads on their websites.
It also helps them understand which product is performing well and which products need more work.
To track and measure people's reactions with Facebook analytics, you must first create a "page" on your website. You can do this by going to the settings tab of your Page and clicking on the "Create Page" button.
Once you have created a page, make sure that it is set up as public. Then go to the privacy settings of your Page and click on "allow apps access" under the advanced options. This will allow any app that Facebook has approved to access your content for analysis purposes. The last step in creating
ROI
To effectively track and measure ROI with Facebook analytics, you must first understand the type of data they provide. This includes impressions, reach, page likes, engagement rate, time on site, and more. Each metric has a specific purpose in your marketing strategy.
For example: "Impressions" are merely how many people saw or glanced at your ad. Reach is how many people who saw the ad could see it again if they clicked on it or shared it.
Page likes are simply how many people like your Page before you pay for advertising on Facebook ads. Engagement rates show how many people interacted with your content and shared it.
How to Run Facebook Ads
---
Start creating an ad through Facebook's Ads Manager.
To get your company name out there, you should create Facebook ads. When creating an ad, go to the "preview" tab to see your ad's look before publishing it.
Many digital marketing strategies can help companies grow, including social media advertising.
You should know that Facebook offers a variety of tools for advertisers to use in their campaigns, including the ability to implement customized audiences and build custom conversion goals.
Choose an objective
When creating a Facebook ad, the advertiser must choose an objective they would like to advertise. There are many types of objectives that can be used when advertising on Facebook. These include:
Reach –Get your target audience to see your brand or product. This is helpful when you're growing awareness for a new product or service in a certain market.
Generate Leads –Capture email addresses and phone numbers from your audience so you can send them marketing materials later on. By capturing information, you can connect with these potential customers online and offline.
Conversions –This is one of the most important objectives because it measures how many people click on your ad, views your content, and ultimately converts into paying customers.
Choose your audience
Facebook uses a combination of custom audiences and people you know to target your ad. Using the "lookalike" audience, Facebook will try to match your ad with similar people who have already shown interest in certain products or services.
This is helpful when trying to reach out to customers that another company's campaign has targeted. The type of objective you choose for your campaign will determine how much money you spend on advertising each month.
Some advertisers might want a high-quality audience, while others may prefer a cheaper option. To learn more about how to choose your audience, see the link below.
Set your budget
Set your budget for your campaign. The more you spend, the more people will see your ad and be able to reach out to you with an offer or ask a question. The number of people who see your ad will depend on the objective you choose.
Some advertisers might want to reach a wide audience, while others may only want a small group of interested customers.
When setting your budget, keep in mind that Facebook also charges a fee for every click and video view. The amount you pay depends on the number of impressions your ad receives.
Conclusion
Facebook offers various tools for marketers to improve their marketing efforts. The company has such as a "Marketplace" and "Ads Manager." The Facebook Marketplace allows marketers to buy and sell products and connect with customers, while the Ads Manager lets them better manage their ads on the platform.
According to the company, Facebook has over 1.3 billion monthly active users and 500 million mobile daily active users as of 2018.
The social media platform was founded in 2004 by Mark Zuckerberg with his Harvard classmates Eduardo Saverin and Andrew McCollum. In 2012, Facebook reached a milestone when it hit 100 million monthly active users.
We hope this guide on Facebook marketing has been helpful to you. Let us know your thoughts and queries in the comments below.