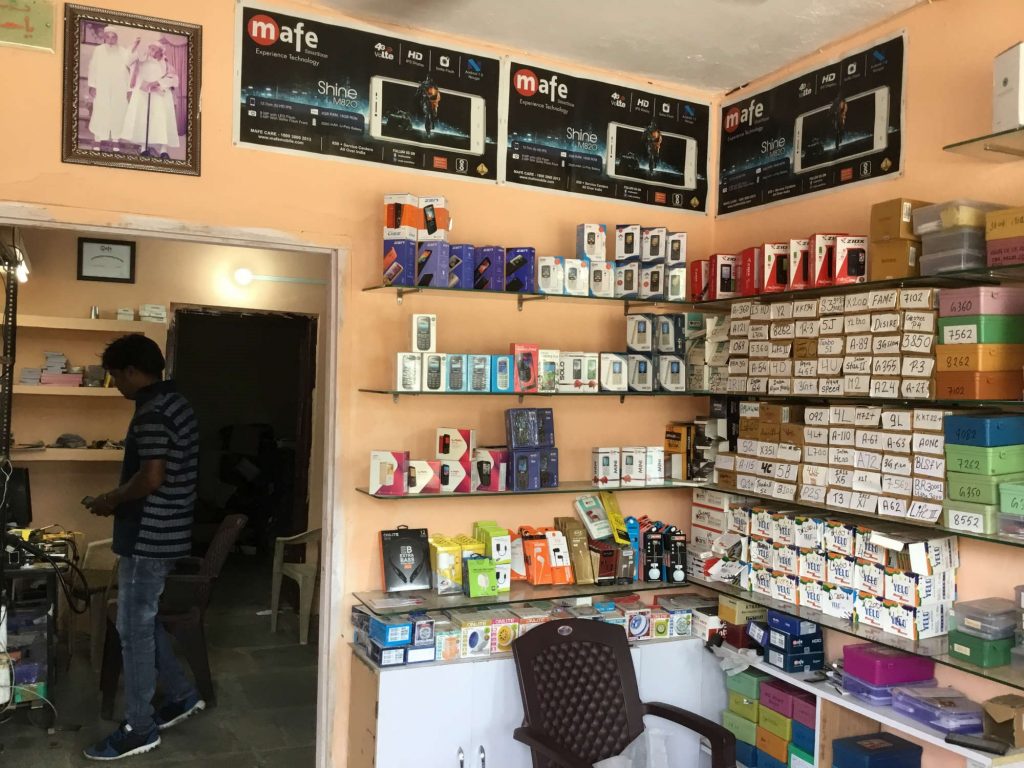 With the increasing number of cell phone users across the world, the need for cell phone repair is also increasing.  Cell phone repair can be a lucrative business for anyone who wants to start a business with low investment.
According to a website Statista the number of cell phone users in 2018, were 4.57 billion that are expected to reach 4.68 billion in 2019. These statistics make cell phone repair one of the most attractive business as it requires low investment and no to little experience.
However, one needs to consider many things before beginning a cell phone repair business. Check out this step by step guide to starting a smartphone repair business.
Learn the repair of cell phones
---
There is a wide range of cell phones available in the markets. Every week the manufacturers launch new phones equipped with new technology and features. One needs to learn the repair of the smartphones of popular manufacturers, like Apple, Samsung, Nokia and Motorola.
Many institutes offer the cell phone repair courses in Palmerston. You can join an institute or learn the same from a shop or professional. The cell phone repair courses are available for the duration of one month to a year. Once you learn the cell phone repair, you are ready to start your business.
Getting the tools
---
There are many tools required for mobile phone repair work. You need to buy all the tools required to repair every type of phone, both for hardware and software. The tools include the screwdriver set, soldering iron, tweezers, LCD tester, battery tester, PCB holder, PCB cleaner, etc. In addition to tools, you need a computer or laptop which helps you to install the software required for cell phone repairs.
Choose a location
---
The success of a mobile phone repair business depends on the location of its store or shop. The location should be a place with high traffic or at least daily traffic of 1000 persons. Opening a shop in a commercial area is always better than a residential area, as commercial locations attract plenty of traffic daily. However, the rent of a shop in commercial space will be higher in a residential shopping space. You can choose a location depending on the monthly rent and the availability of customers.
Spare parts
---
The repair work needs the replacement of faulty spare parts. You need to buy the spare parts of popular models and the latest smartphones. Also, contact the supplier of the spare parts that can provide the spares immediately as you need them. The availability of spares is essential as customers don't wait for days for replacement of spares and repair of phones.
Set up of the shop
---
The set up of the shop is also crucial for the success of a business. The shop should be clean all the time, and the set up should be comfortable for the customer to move. Install adequate shelves to place the cell phone accessories and spare parts.
Moreover, you must install proper lights to create appropriate visibility for the customers and repair work. Customers prefer visiting shops with a clean and well-lighted interior.
Advertisement
---
You need to advertise your cell phone repair business to let people know about your shop. Customer doe not visit a shop or business they don't know about. You can advertise through banners ads and online advertisements. Do not try to advertise on TV or radio as they are the most expensive media.
Use targeted advertising like banner ads and social media ads to target people in a specific location. You don't need to spend much as huge spending can bring business into a loss. It is essential to keep the cost of advertising as low as possible in the beginning.
You can advertise your shop on Craigslist, Yelp, Foursquare, Angie's List, and don't underestimate the power of Facebook ads for target marketing.
Keep the costs low
---
It is essential to keep the costs as low as possible in the beginning especially if you have a tight budget. As people come to know about your shop, your customers start growing in numbers. When you start making a good amount of money, you can spend more on advertising and the interior of your shop. You can get to sell more cell phone accessories such as chargers, headphones, screen guards, phone cases and covers.
Final Words
Customer service is the most critical element for the success of a business. You need to deal with the customers with zeal to serve them. They should not feel that you are charging them to make money. Make them feel that you are there to solve their problems and offer them an excellent customer service as it can make you stand out among the other cell phone repairs Palmerston. Following the steps in this post can help any individual or group to start and run a mobile phone repair shop successfully.