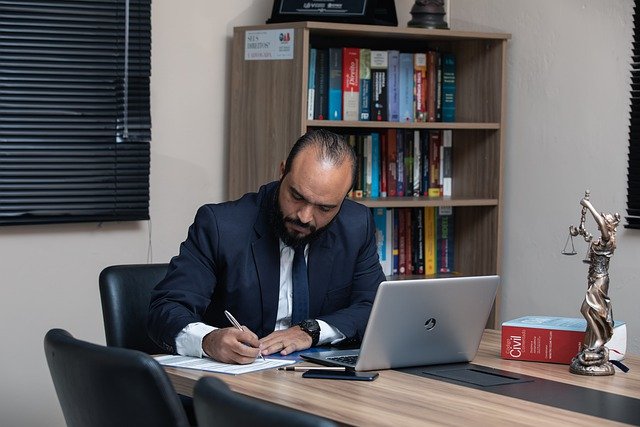 Getting Help When Filing A Mechanic's Lien In Nevada
There is nothing worse than compiling extensive research, working hard to complete a task, and priding yourself in a job well done all to be left empty-handed by the end of it.
And the unfortunate reality of this is the fact that everyday a contractor of some sort is being 'hung out to dry' essentially by the employer for various reasons which in most cases are not viable or genuine.
These days, thankfully, the law is on your side and although most contractors have insurance and the ability to sue the initial employer for breach of contract, having that helping hand to back you up is always a good thing.
When we look for an added advice and help we can opt for what is known as a Mechanics Lien, read more in-depth about it here https://en.wikipedia.org/wiki/Mechanic's_lien but in simple terms, it is a legal document by which you can claim for all and any compensation still owed to you for work completed or equipment lent out on the site to execute the project.
Being covered.
---
Ensuring you, as a builder, fitter, or maintenance personnel is looked after legally whilst on the job and the premises of an employer is vital if should something goes wrong (because accidents do happen) and you are taken care of.
If you have found yourself in this predicament my first advice would be to 'not jump the gun.' It is too easy to get caught up in the heat of the moment, say things you didn't intend to, and in most cases, the outburst can make matters that much worse than if you were to take a minute and assess the situation.
Speaking to legal professionals in the industry who have the experience and knowledge on Nevada lien laws and who will be able to advise you which step to take next is not only beneficial to a better outcome but they can guide you on how best to handle the situation.
It can be highly frustrating to have to fight in court or argue for months on end to receive the payment due to you, and if you don't have the right legal team on your side the process could drag on for years.
There have been many a story of builders who have simply given up trying to get their money because they were exhausted traveling back and forth to the courthouses, it took away valuable time they could use on other projects, and they begin doubting if they are owed the finances.
It can be a tough case to crack, but as my granny always liked to say, 'prevention is better than cure.' Thus being said, if you have all your legalities sorted from the get-go you will have nothing to worry about. You have peace of mind knowing you are covered and you can enjoy the job.
Who to hire?
---
Sure it can be daunting finding yourself in need of a legal team and knowing who to trust becomes overwhelming, even more so if it is your first time dealing with a situation like this, but with a few foundational factors to keep in mind you can be sure you are headed in the right direction.
Let's take a look at some of the basic features to consider when hiring a law firm to help you file a mechanic's lien.
Ideally, you want a lawyer and law firm in your area, this way you are around the corner and you can pop into their offices to have a meeting or to book an appointment. Also, they will be well-versed in the companies and businesses in the village or town and familiar with the owners too.
Naturally, we want the best of the best and this only comes with experience. You want a lawyer and firm who have ideally been in business for over a decade and have seen and dealt with all situations imaginable.
True, we know that legal actions are not going to be free or cheap, but legal actions are for the most part not necessarily extortionate. Look for a reasonably priced attorney, find the most cost-effective option for your budget, and don't simply look for the cheapest. If it looks too good to be true then it usually is, and you end up with cheeky surprises on the final invoice that were never discussed.
There have been people who have tried to go through it alone and some successfully too, but if you do not know what you are doing you can soon find yourself in deep waters trying to stay afloat. A small investment in hiring a legal company to assist is nothing compared to the mountains of debt you could find yourself in at the end if you didn't.
The benefits far outweigh any hesitations, some of which you can learn about in this link, and if it means the difference between a win and a headache then don't delay.
Lastly, you want to feel at ease when presenting your case to the company you intend to hire, if anything raises a red flag or suspicions then it would be best to look elsewhere.' They will be handling your problem and if you are tense then you won't feel safe or in capable hands and the process will be stressful.
At the end of the day, the main objective is to get what is owed to you, and rightfully so, you have worked hard for it and you should be compensated for it.