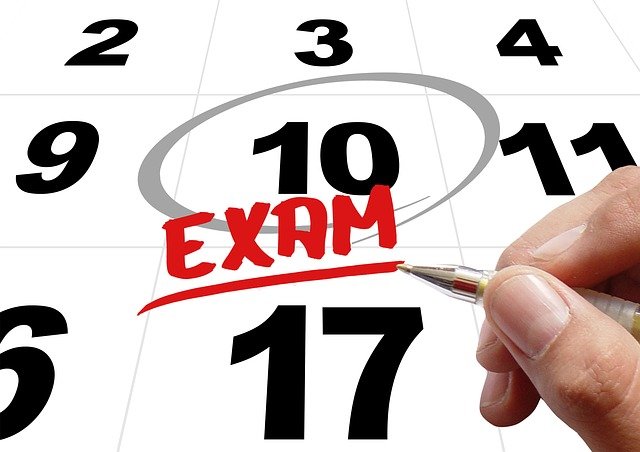 Guide for GMAT Preparation and Successful Result in the Exam
GMAT is a nerve-wracking examination. Many students sit for the exam after preparing for months and still don't clear it. GMAT preparation tips include not only advice on how to prepare for the GMAT's subject content, but also on how to comprehend the test's format. To ace GMAT, you must not only understand the concepts and how to apply them, but you must also have the ability to organize your study time.
GMAT preparation courses give you the materials and techniques you need to succeed on the Graduate Management Admission Test (GMAT). GMAT prep classes come in a variety of methods, including in-person coaching, online courses, and book-based study. GMAT courses can help you prepare for your first GMAT attempt or raise your score if you need to retake the exam.
The finest GMAT courses will simply show former students' positive outcomes and include a mix of lessons, practice tests, and study guides to guide potential test-takers through a clear course with detailed coverage of all test topics.
Manhattan Elite Prep aims in assisting a wide range of scholars in high schools, colleges, grad schools, and career searchers to get success. Their foundation team members have over 20 years of experience in test preparation and admissions advising services. The result can be seen with growth and success stories from former students who have received an admission letter from Wharton, Harvard, Columbia, Yale, and many more.
GMAT 2021 Preparation Tips
Here are a few GMAT study tips to aid you as you prepare for the GMAT.
Observe the GMAT examination pattern and create a study plan accordingly. Begin preparing for the GMAT exam at least six months before the exam date is out.
Make a three-month GMAT study plan that includes the goals and strategies you require to prepare for the exam. For the exam, review and study one section at a time, this will improve your score better if you follow the GMAT, study planner.
Buy or borrow GMAT study materials. GMAT study materials include prior year's questions, which help candidates in their preparation and also give them an idea of the question pattern as well as the difficulty level.
To improve your GMAT quantitative skills, review basic math formulas.
Managing your GMAT preparation time is the greatest way to study for the GMAT. This is because the GMAT is a time-restricted exam and applicants cannot get stuck on a single question for a long time.
Candidates do not get calculators during exams for math therefore they are completely dependent on mental math. Thus, do your finest GMAT math prep with mental calculation at home to save your time.
The Official GMAT Guide includes questions from previous tests to give you a rough idea about the kind of questions asked and the difficulty level. It includes a variety of techniques to prepare for the GMAT verbal and quantitative sections.
Don't spend too much time on one question, if you're unsure move to the next question. If you're unsure, eliminate the wrong answers to get closer to the correct answer.
The GMAT prep methods will be different for every individual. Handling each work and study will be exhausting. Keeping calm is one of the most effective GMAT preparation techniques to keep the applicant on track.