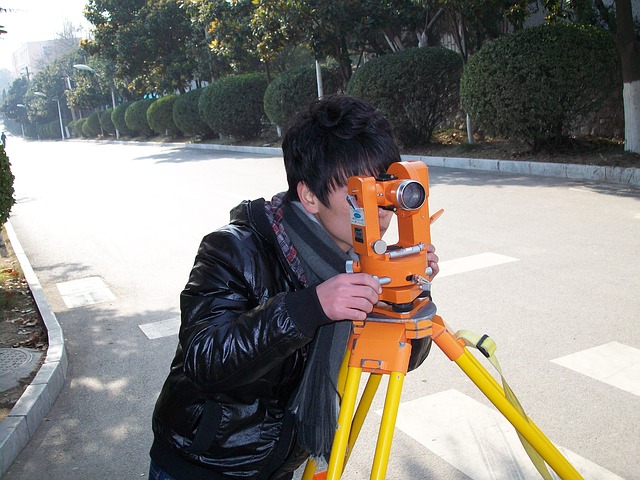 Top 5 Tips On Hiring A Professional Land Surveyor
Hiring a professional land surveyor is essential if you're looking to comply with specific requirements in your construction project. It's an integral part of any development or construction project, with jobs being incredibly diverse in nature. Responsibilities could include analysing land for agricultural use, mapping out residential, industrial and commercial developments, or even examining archaeological sites.
Land surveyors use a variety of tools and equipment to perform their jobs and have varying experience and expertise. Most companies will assure a quality service, however, there are plenty of factors to consider when hiring one. It's important to remember only land surveyors with a high standard of work can handle necessary tasks as development & construction projects are costly. In addition, land surveying is constantly evolving and thus requires modern tools and knowledge that only some land surveyors possess.
These are 5 essential tips on hiring a professional land surveyor in Melbourne.
Specialised And Experienced
---
Land surveying can be incredibly diverse in its role within a project. Requirements for residential property surveying for example, differ greatly to commercial projects. When looking to hire a land surveying company, be sure to know whether or not the company specialises in anything specific.
Large scale projects could require more sensitive analysis, while commercial and government projects may require high definition surveying and 3D scanning. Doing due diligence on a potential land surveyor's specialities could help you choose the ideal land surveyor for your needs.
Advanced, Sophisticated And Technically Up To Date
---
A high level of precision is required in a wide range of surveying services. To ensure you get the best service available, your potential land surveyor should be utilising sophisticated surveying devices. Electronic distance and angle measurement equipment coupled with a global positioning system (GPS) outperform the traditional transit and tape approach, and these instruments result in efficient, accurate and cost-effective land surveys.
It's also important to ensure that the land surveying company meets all technical specifications for the project, to prevent problems from occurring later on. These are requirements every project must meet under any circumstances. Be sure to look for registered and licensed surveyors who meet technical specifications, while continuously updating themselves with latest rules and regulations. This could ensure the project goes smoothly as planned.
Compliant With Australian Standard Codes
---
Professional land surveyors often complete trainings and licenses to prevent delays, future problems and to avoid legal repercussions. For every project they undertake, they need to comply with the Standard Codes.
In addition, be sure the land surveyor complies with OH&S laws and codes of practice. This helps to ensure the safety of workers, as well as compliance with the proper practice of the profession.
Reasonable Costs
---
Land surveying isn't cheap. It may be tempting to go for the lowest price possible, however, you usually get what you pay for and land surveying is no different. If you're comparing prices from a number of sources and notice that one of them is incredibly cheap, it's probably too good to be true.
Be sure to stay away from inaccurate surveys as they will result in expensive long-term mistakes. It's important to keep in mind that survey estimates can vary on a number of different factors. From location, terrain, parcel size, type of survey, to time of year and accessibility, your costs will vary. Making sure these costs are reasonable is essential in finding the right land surveyor for your project.
A Proven Track Record
---
By law, all land surveyors in Australia must be licensed. A surveyor license, however, unfortunately doesn't guarantee a high-quality service. Be sure to seek suggestions from other construction experts and to be on the lookout for any award-winning companies with a proven track record. Any company with a record of delivering accurate services and exceeding client expectations could indicate that they're reputable and reliable.
Be sure to check client reviews and seek recommendations before you decide on a company. Land surveying can cost plenty of money, so it's important to protect your investment and start your project on the right foot by selecting the right company with excellent references and an award-winning job history.
Utilising a professional and accurate land surveyor is crucial for any development or construction project. Whether you're looking for land subdivision services or a town planning consultant, it's paramount to find a land surveyor with a good track record, proven solutions and fair pricing.