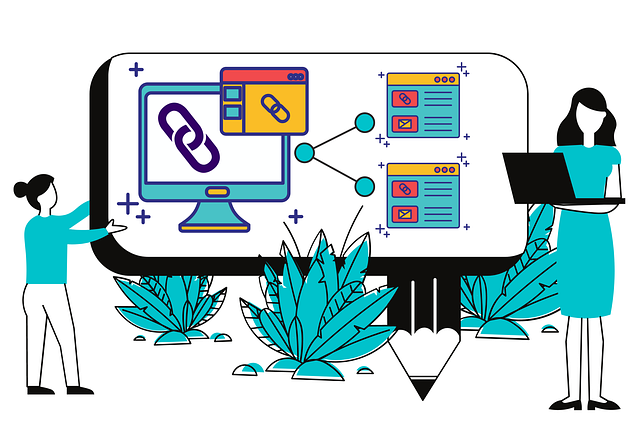 How AI Can Improve Your Link Building Campaign
As the potential of artificial intelligence (AI) continues to be unlocked, businesses all around the world are beginning to reap the many benefits this technology has to offer. AI is transforming industries at a rapid rate, from customer service and finance all the way through to healthcare and security. Even industries like SEO are being impacted positively by AI.
If you're looking for an effective way to improve your link building campaign, AI can be the answer. Artificial intelligence has made it possible to discover untapped opportunities in link building, allowing marketers to make smarter decisions and achieve better results.
This comprehensive guide will show you which techniques work best when using AI for link building, how it helps save time and effort, and what benefits you can get from its powerful insights.
How AI Impacts Link Building
Any seasoned SEO understands that link building is one of the most labor-intensive and complicated aspects of building a healthy website. However, AI has the potential to help you not only optimize your internal content, but can help you with your external link building projects as well.
How AI Can Help Optimize Your Internal Blog Content
AI has the potential to revolutionize how businesses create blog content. AI can work with a company's internal data to identify topic trends, provide insights into preferred formatting and style, and make targeted recommendations on what topics will draw in readers.
AI technology is also capable of optimizing content once it is published, by updating it to match current trends or providing detailed analytics on case studies and customer surveys.
Utilizing AI as a tool, businesses have the capacity to stay ahead of the competition by creating blog content that is consistently fresh, accurate, timely, and tailored specifically for their audience.
Not only that, but AI can also make a site owner's job easier by creating and optimizing your internal linking structure that helps drive engagement and keeps readers on site.
AI algorithms are able to analyze your everyday website visits, consider content-based relationships, and suggest creative new ways to interconnect your pages.
As AI advances, it's never been easier to optimize your website's internal link structure and create a more enjoyable experience for website visitors. With the help of AI, you can now effectively manage an intuitive navigation system in no time.
How AI Can Help You Manage Your External Content
Utilizing artificial intelligence in your search can be a great way to uncover amazing opportunities you may have missed otherwise. AI-driven tools can help you find sites in your niche that accept guest post submissions quickly and efficiently, allowing you more time to actually write the blog posts and guest articles.
AI knows no bounds when it comes to researching and finding content to fill gaps, so don't underestimate its ability to aid your efforts in finding the right sites. All it takes is investing some effort into learning what existing AI applications can do for you and then using them to proactively attack the challenge of sourcing sites for writing projects.
AI can also be programmed to help you find broken links in your backlink portfolio so you can reach out to editors and be proactive about making sure all of the links you've worked hard to build are still intact.
Additionally, when pitching to target sites, AI can be a great tool to help you come up with titles, introductory paragraphs, and quips that will persuade even the most difficult of editors to work with you. AI-driven software offers quick, actionable insights that provide the perfect balance between creativity and efficiency.
AI Tools You Should Use To Your Advantage
There are no bounds when it comes to the usefulness and effectiveness of AI in link building. But what tools should you use to get started? What will help you the most as you get started?
Jasper.AI
Jasper.AI is a content creation AI tool with a variety of functions. Jasper helps you streamline your creative workflow, and can help you optimize your blog content, social media, increase your blog output, create content in 26 languages, and brainstorm new content ideas.
The ease of use and myriad of tools and applications available make this a great tool for site owners looking into increasing their backlink count.
Hyperwrite
For copywriters who are looking to be a bit more hands on when it comes to AI and writing, Hyperwrite is a great solution to help beat writer's block. Hyperwrite auto completes your sentences for you, helping you get through emails with editors, blog pieces, and proposals far faster and more creatively.
WordLift
According to their website, WordLift is the "first semantic platform that combines natural language processing, knowledge graph publishing and machine learning to increase the organic traffic of a website and to make content accessible to voice search and virtual assistants." In essence, WordLift can help you raise your E-E-A-T standards.
Hunter.IO
If you're working on outreach for link building, there is no better tool to access contact information than Hunter.IO. Each day, Hunter visits millions of web pages to find and index contact information for the entire web. If you're struggling to find the contact information that you need. Hunter is the tool for you.
Conclusion
As we have discussed, Artificial Intelligence and Machine Learning are becoming increasingly important roles in link building strategies. The importance of AI in link building will continue to grow due to its ability to gather insight more quickly and accurately than humans ever could. AI can provide valuable insights on target audiences, their preferences, and which content to focus on.
By leveraging AI's advanced technology and capabilities, you can improve the effectiveness of your link-building campaigns. Moreover, with all the data available today, making the most of new technological advancements is simpler than ever before.
Combining these analytical insights with an understanding of SEO best practices, marketers can maximize the use of AI in their link-building campaigns. With strong analysis throughout the process and continual testing for optimization, businesses stand to gain an edge over competitors when leveraging AI for link building purposes.
Ultimately utilizing AI technology can not only boost your SEO efforts but also make your campaigns more efficient so that you can achieve greater ROI from your marketing efforts.