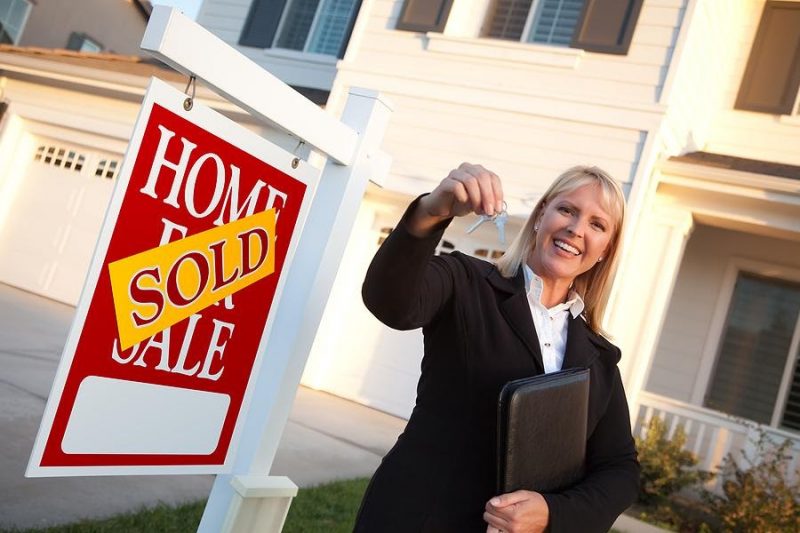 The A to Z of How to Become a Real Estate Agent
The real estate market has been changing for years. Everybody thinks the good old times were yesterday, and today there is so much disruption in the real estate market. in the early 2000s, the internet was just entering the real estate market, and prior to that, they were using what we called the yellow pages for the MLS. Not the yellow pages for the phone. The evolution of any business or society is constantly occurring. With this said we recommend being tech-savvy in this real estate market with great communication skills with a heart full of delivering a five-star client experience. There are many changes and ever-present fluctuations in the job market. Yet, a career choice that has stood the test of time in terms of success, career growth, and good earning potential for those who become a real estate agent in Arizona.
People are going to always need a roof over their heads. Yes, advancements in technology have not spared this field either, but for an average individual, the entire process of buying or selling a house still seems like a challenge. The long list of "Do and Don'ts", the constant real estate market changes, and the desire to sell or purchase a home within a stipulated time boggles the mind of an average homeowner or buyer.
To become a real estate agent you will first need to go to real estate school and do your pre licensing education, pass your exams and do your contract writing course, and then get your Arizona real estate license. Then get business with the rest of your real estate career.
Understanding What Goes Into Being A Real Estate Agent
---
Many people getting into real estate do not understand that real estate is a sales job and many times one with no salary nor no hourly pay. You can end up doing everything right and still not get paid. So prior to getting your Arizona real estate license make sure you can handle the amount of work it will take to successfully make it financially as a real estate agent. It takes money and lots of time to make it. It also takes lots of patients. You are dealing with lots of psychological stresses from other agents, their clients, your clients, and family and friends of the clients, and then the lender, title/escrow company, home inspector, and appraiser. Just like any other job that you look at from the outside it sounds and seems amazing until you experience it. Now do not get me wrong being in real estate is amazing like riding a great wave-like a surfer, but the salt dehydrates you and burns your eyes, and the waves beat you up when you are crashing. If this makes sense then you should look into the idea of doing real estate school.
Why Becoming A Real Estate Agent Is A Good Idea
---
Many people have the inclination but are unaware of how to get into real estate or how to become a realtor. As a real estate agent, your job primarily involves guiding and assisting homeowners and buyers with their real estate deals. As far as jobs go, this career path will offer you a wide variety in terms of job responsibilities and challenges. If you consider most conventional job opportunities monotonous, then rest assured that this will not happen in this field. You get the opportunity to meet, interact and work with different people, set your working hours, choose the deals you wish to work upon, and most importantly, help families achieve their dreams and one of the key milestones in life — owning a home.
If you have a patient personality on stage for all, but a beast of a work ethic behind the stage you will absolutely accelerate in real estate when you join up with the right real estate brokerage. Once you get your Arizona real estate license you will want to join a real estate brokerage that delivers you everything you need. If you like the sound of this you should consider going to real estate school.
How To Go About The Process Of Becoming A Real Estate Agent
---
Identify And Understand Your State's Mandatory Requirements — Currently, there is no pan nation real estate license. Each state in the US has its compulsory requirements to be eligible to obtain a real estate license. Start by going through all the details given on your state's real estate regulatory official site.
Specifications for pre licensing you should check are: 
Age
Minimum educational qualification
Examinations and their eligibility requirements
Fee
Application procedures
Background verification of applicant
Fingerprint (Verification)
Criminal History (If any)
Levels of licensing
There are also some states in the US, which have an agreement of reciprocity with other states. This agreement permits the real estate license holders of one state to use it in the other states, which are part of the agreement, without the need for additional licensing examinations or tests. When you are getting your Arizona real estate licenses and have an active Arizona real estate license in another state you should first check to see if both states are reciprocity states. Then for the rest of you, the following will help you become a real estate agent.
Enroll in a real estate course — Enroll in a real estate school, either in the online or offline class mode, for a pre-licensing course. Make sure that you verify the accreditation of the institute. The number of hours you need to fulfill the requirements of the course varies from state to state. For instance, in the state of Arizona, you need to complete 90 hours of training to be eligible for appearing for the qualification examination.
Appear For The Licensing Examination — In the course that you would choose, the real estate trainers would explain in detail the entire process of scheduling, registering, and paying for the licensing examination. It is a computer-based test. There are two sections — A national and a state-specific one. In the former, the questions are about the principles and practices applicable nationwide; whereas, in the latter, the questions are related to the state real estate laws ad regulations. The number of questions and the timings are varied across different states. The exam is in the format of multiple-choice questions.
Real Estate License Activation — Once you have successfully cleared the examination, the next step is to activate your license. For this, you need to submit an application along with the required documentation and licensing fees. Your license will be mailed to you after the approval of your application. Once you have your license, you are ready to start working.
Obtain A Realtor Membership — Many people mistakenly believe that the terms 'Real Estate Agent' and 'Realtor' mean the same. They are not. Although there are similarities in both — both are license holders approved to assist in real estate transactions — they are, in reality, different. Agents who refer to themselves as realtors are enrolled members of the National Association of Realtors (NAR).  They also have to abide by the strict Code of Ethics of the NAR. IN the US, the NAR is the largest trade association. Although it is optional to be a member of the NAR, being a member gives more credibility to the agent and provides a host of benefits. These benefits include access to further opportunities for learning, commercial tools, discounts, etc.
Join A Professional Real Estate Team — Joining a real estate team would benefit you in multiple ways. You have to make sure that you join an organization that is authorized to monitor other agents by the state's real estate authorities. You would learn the ropes of handling the transactions from other experienced agents. You would also be able to attend seminars and conferences, which will widen your network. Your actual growth will be dependent on the real estate sales training you undergo.
Post-Licensing Work Completion — Not required in all the states, there is a mandatory post-licensing course required by some states in the US. It involves additional hours of learning, after which you are required to appear for the final licensing examination. Do make sure you follow all the stipulated instructions as applicable in your case.
Begin Your Real Estate Agent Career — On completion of all the above-mentioned aspects, you are ready to officially commence your new career. Do bear in mind that your success is entirely dependent on the hard work you put in. You can be flexible in your work hours and choose your workdays, but you have to first establish your presence in the market. Most successful real estate agents are people who are motivated, hardworking, and put in long hours in meetings and interacting with clients.
Summary
All these are just the elementary steps to build a flourishing career as a real estate agent. Though, this is by no means the end of the path. Once you have established a good presence and have an extensive network of people engaged in the real estate business, you can plan to diversify and achieve more growth. Now go get your Arizona real estate license to become a real estate agent. The first step is going to get your real estate school and your pre licensing out of the way, and then get your real estate license. Now go make a great real estate career.