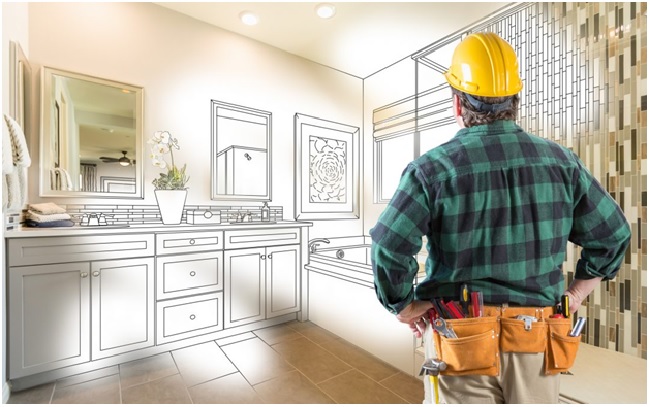 How to Find Denver Home Inspectors?
Purchasing a home is a major investment. For this reason, we have to ensure we invest rightly. But how do we ensure we are buying a safe and valuable home? A home inspector ensures that a home is structurally flawless. They ensure that we invest rightly.
In this piece, you will learn excellent tips on securing a Denver home inspector. You will also know the reason why a home evaluator is essential. Let's begin.
The importance of a building inspector cannot be overstressed. They basically ensure that a home is bought for its true worth. You already know that Denver, Colorado has several building inspectors. Still, not all are professional enough to provide satisfactory service.
How do you find a reliable home inspector in Denver? To find the right professional, you have to do your due diligence. You have to do thorough research. You have to seek advice from people who can give one. Below are the best tips to find a Denver home inspector. Keep in mind that anyone in any location can use these tips.
Speak to Your Real Estate Agent
---
Your real estate agent can be of great help to you. They can be a great source to find a qualified home inspector for your new purchase. However, it is essential that you trust your real estate agent. Before seeking a reference from them, ensure you know them well. They should want the best for you. If your agent ticks the right boxes, feel free to follow their references.
I say this because not all real estate agents are to be trusted. Some work with hack evaluators to swindle ignorant individuals. It is why anyone who refers a candidate to you should be trusted.
A reliable and reputable agent would have been in the business for a long time. They know of qualified and trustworthy evaluators. They should be able to observe the inspectors they've worked with previously. So, they can differentiate the professional from the hacks.
It is why I say real estate agents are a reliable source for home inspectors. Remember, trust your agent before asking for references.
Take Your Search Online
---
If your real estate agent cannot be trusted, go online. The internet is an excellent tool to find the best services. In this case, you require inspectors in Denver. So, you go to your search engine and type in the relevant keyword.
Your keyword would be "Home Inspectors in Denver." Your search would give you a list of candidates to choose from. A list of professionals that are available in your location. After this, you go deep into your search.
Yes, you have been provided a few names. Yes, those names are of professionals in Denver. But do you know which inspector you want for your new home? You don't; it's why you have to scrutinize the list to find the right professional to work with.
Check the websites of the candidates suggested to you. This is so as you can get a feel of how they operate. Inside their websites, you will also find reviews. Reviews will enable you to deduce the quality of performance of the professional.
Reviews are comments and reports left by past clients. They tell you the experience they had with the professional. They inform you if they would recommend their service to anyone who requires it.
So, I urge you to read a few reviews. Find out what people think of the inspector's services. If you like what you see in the reviews, then good for you. You are free to sign them up for your job.
Opt for a Home Inspector who is Insured and Bonded
---
It doesn't matter the professional you choose, ensure that he/she is insured. Insurance gives you peace of mind throughout the work phase. It is why you have to ask for insurance during your interview. Evaluating and accessing a home can be a dangerous task.
Wandering around the basement can be tricky. Also, you never know what to expect when climbing a stair. It is the main reason why experienced inspectors carry insurance. The stairs in the basement might be bad.
What will happen if the professional falls and gets injured? If he/she is insured, then the insurance covers the cost. But if your hire isn't insured, then you are liable for their injury. It means that you have to cover the cost.
So, make sure your hire is bonded and insured. Without a bond and insurance, do not make any hire. You can find more on this page about using insurance for business.
Get a Sample of their Past Report
---
Make sure you ask your hire for a copy of their past reports. Do this before letting them into your home. An inspection report is made available in different formats. Some are just documented writings. While some are more detailed. The best professionals ensure they report their findings in the best possible way. They ensure they create the report in a way that is accessible.
I suggest that you stick to a professional with a detailed report. Their report comes with a color photograph of their findings. A picture will show you an image of the defect area. So, it is worth having. It enables you to view the image for yourself instead of reading up on it.
It allows for effective communication. So, the reports of your potential hire would show you their level of professionalism. Make sure they present their past reports to you before making your final decision.
Choose a Certified Professional
---
A certified professional is most likely to provide excellent services. So, make sure your hire is certified by a reputable agency. Take, for example, establishments like ASHI and InterNACHI. These are reputable organizations known to accredit building inspectors.
ASHI stands for American Society of Home Inspectors. InterNACHI is an acronym of the International Association of Certified Home Inspectors. If your hire is certified by any of these organizations, it means they are qualified. It means that they are knowledgeable and skilled at their job.
These organizations require that candidates take and pass a technical exam. If the exam is passed, they get a certificate from the agency. It gives the candidates a boost. It gives them the technical ability to produce efficient works.
This is why you should check your hire's certificate. Make sure he/ she is certified by the above-named agency. They are a reputable agency. They ensure that their candidates are strict and follow proper ethics. This means that your acquisition will be adequately examined, and you'll be fully satisfied.
Check and Compare Prices
---
Yes, you have to budget wisely for your hire. Still, you wouldn't want to pay more than you have to. So, I recommend you take a look around. Find the rates of different professionals and compare them. Make sure your comparison is appropriate. You want to compare other professionals with equal service offerings.
So, find out what each professional has to offer. Do they offer the services you need? Find out. If you see a few providers who provide the type of service you want, then you compare their rates.
Remember that you shouldn't consider the cheapest option. Cheap might seem convenient, but it doesn't reflect professionalism. An affordable service provider might not be experienced in providing the right services. So, make sure you find an inspector who offers competitive rates.
Take Away
The best home inspectors are always thorough at their job. They always communicate their findings effectively. They are licensed and bonded, and they are certified by a reputable organization.
You must find the right professional. You shouldn't just hire anyone claiming to be a building evaluator. Do your due diligence before making any hiring decision? Take your time during your search. Ask for referrals from real estate agents. You can also seek referrals from family members and colleagues.
The tips listed above will enable you to find a great Denver home inspector. Feel free to use a few of them