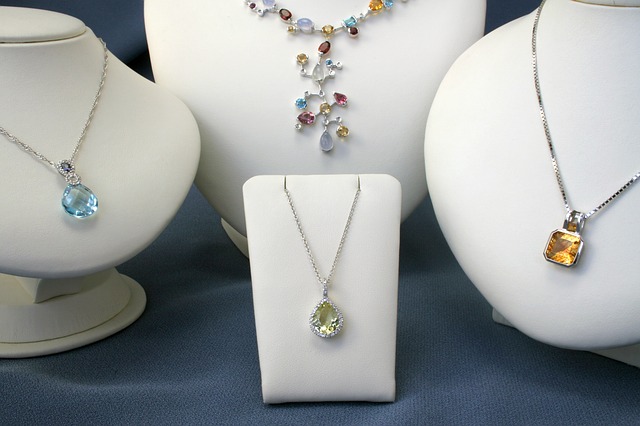 How to Get Rid of Your Unwanted Jewelry and Turn It Into Cash
Sometimes people have jewelry and valuables that they do not need any longer. This can be for several reasons. Rather than throwing it out in the trash or donating it, you may be able to turn this into cash.
It is common knowledge that you can sell your unwanted gold. What about silver or any other kind of material of jewelry? Most precious metals can be turned into cash if you know how to go about it or know the best place to trade it for cash.
Reasons People Sell Their Jewelry
---
There could be a number of reasons why a person may want to sell their jewelry. These can include:
Not liking it any longer.
A breakup or a divorce.
The jewelry may be a pair and the matching pair is lost.
It is broken and cannot be fixed
You are cash strapped and have a financial need like making payment on your mortgage or car.
It is an inheritance that is from a dead relative that you cannot wear.
You can find more reasons why people may want to dispose of such valuables here.
No matter the reason, selling an old but at the same time valuable piece of jewelry is a way to earn some quick money. Before selling it however, you have to take some steps. These include carrying out research on its value and also doing an appraisal. You will also need to get a good buyer who knows and understands the value of the jewelry and is willing to pay the deserved price.
If you do not have the requisite information, there are lots of buyers who will want to take advantage of your ignorance. To avoid this, you need to get educated on what to do.
Steps to Take in Selling Your Jewelry
---
You do not just get up and sell off your jewelry simply because you feel like doing so. In fact, it is likely difficult for you to make this decision except you are not emotionally stable (for example; after heartbreak). In any case, it should not be a rushed decision but should be given serious thought so you do not regret it much later. Below are some of the steps to take in discarding your item:
Prepare Yourself
No one likes to part with something valuable to them except of course it was stolen or they do not recognize its value. This is because people are usually emotionally attached to such things. This is also very true when you want to turn your jewelry to cash. You should carry out an emotional evaluation and be sure that you are ready to let it go. Ensure that you will not change your mind afterward after going through the whole process of appraisal and getting a ready buyer.
You should also understand that you are the only party that is emotionally attached. The buyer isn't and will not be moved. Avoid selling when you are upset as you may sell it at a much lesser value. Only sell when you are emotionally ready to do so to avoid making a regrettable decision.
Get An Appraisal
The next step on the journey to sell your valuable is to have an appraisal of the item done. It may have been passed from generation to generation and may be of great worth to your family. That does not necessarily translate to having a great value in the market.
The value of jewelry can vary based on different factors; domestic market, political climate, etc. To get a genuine, unbiased appraisal, seek out a qualified appraiser that is not involved in buying and selling jewelry. They may be a member of the Certified Appraisal Guild of America (CAGA) or the International Society of Appraisers.
The appraiser you choose will give you a brief on the jewelry condition as well as what will impact its value both positively and negatively. You will also be informed of its current worth and if its value will increase or reduce over time.
Appraisals can cost some money but in the end, they are worth it. With it, you can avoid short changing yourself. As an alternative, you may seek out various pawnbrokers to get their opinions and weigh in on what to do with these opinions.
Decide Where and Who to Sell to
Now you know the value of your jewelry and you have now come to the point of selling it. You need to be careful to avoid been conned as several people are prepared to do so. You need to not only consider the highest bid but also keep in mind your safety and the time it will take to finish the whole transaction.
You may either sell the jewelry to someone from the public or someone in the jewelry industry. Selling to someone in the industry might be the safest way to go. You can look up the business online and see reviews about them. Ensure to do a thorough research. You can as well check them up on the Better Business Bureau and see how they are doing. The only challenge is that the price will be much lower than what you will get in the public space.
If you are selling to the public, then you need to be more careful. You can sell directly to friends, colleagues, or head to your local flea market to sell to a local jeweler or a pawnbroker. You may as well choose to sell online through broker websites like craigslist, Ebay, or Etsy.
Conclusion
Whatever the reason that made you choose to let go and sell your jewelry, you should remember the tips above when doing so. You must be certain that you want to do this and ensure that your emotions are detached and stable before going ahead with it.
Also, it is important to get an appraisal from a certified appraiser before going ahead. Do not skip this step as this can be the difference between selling yourself cheap or getting the real value of the item. Be that as it may, whether you do this or not, the next step is also important if not more.
Choose carefully who you sell to and have all your senses on high alert to detect any kind of fraud or falsehood. Walk away from the deal if you notice any hint of this.