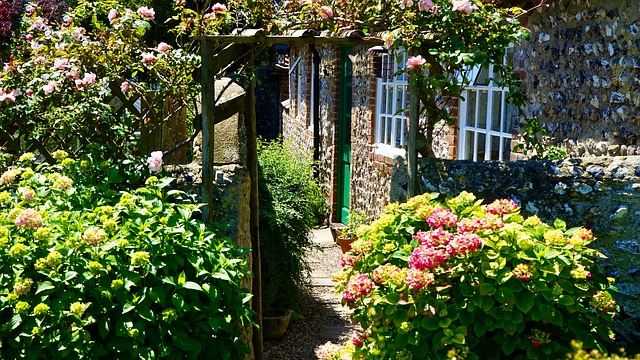 How To Improve Your Garden For Summer
With summer right around the corner, we are all most likely going to get a lot more use out of our gardens. It's exciting to think about all the sun we are due to have. The thing is, we haven't got good use out of gardens in a while now so they may be looking a little run down. Luckily, there is a wide range of things that we can do to fix this! Improving your garden is something you should highly focus on so that when the time comes you can make the most of it.
Don't worry, bugs and pests are totally normal and treatable. Additionally, if you're looking for ways to enhance your garden for the summer, we've got you covered! One solution could be to make a plant spray for your garden using natural ingredients. With this spray, you can keep pests at bay without harming your plants or the environment. Stay tuned for our top picks on how you can make your garden the best it can be!
Clean out your gutters
Cleaning out your gutters is essential; we understand that this is probably something you don't often think about, but we can't stress enough how important it is to keep on top of your gutter maintenance. If you are relaxing in your garden moss and grass hanging out of your gutters could be a massive eyesore.
The good thing about cleaning your gutters is that it doesn't only make a massive positive difference aesthetically, but it also has a lot of benefits in terms of practicality. A lot of people don't realize the number of problems that could occur if your gutters are blocked, some examples would be roof rot and foundation damage. It goes without saying that these problems are very expensive to fix.
If your gutters need to be cleaned it's probably best to get in contact with professionals to carry out the job for you, attempting it on your own could be pretty dangerous. When thinking about how to improve your garden for summer, cleaning out your gutters is definitely up there with the most important ideas.
Get some artificial grass
Artificial grass can be an amazing, modern touch to your home that you should definitely consider if you're thinking about how to improve your garden for summer. There's a wide range of reasons why this could be a good investment for you if you aren't sure how to improve your garden for summer. Artificial grass will require less attention, for obvious reasons.
If you are the type to leave your grass too long before cutting it then you'll never have the same problem again, you also won't have to worry about wear and tear. If you have pets or children, this is an especially brilliant idea! With this grass, your lawn will look immaculate all year long, not just in summer! Getting some artificial grass could really make a massive difference to your garden if you aren't sure how to improve your garden for summer.
Plant some new flowers
You simply can't go wrong with plants and flowers, whether gardening is your thing or not. This is a fantastic idea to consider when thinking about how to improve your garden for summer. There are countless different plants to choose from, if you take care of your garden and make sure you remember to water your plants and flowers it will be totally worth your while.
Who knows, maybe this could be a chance to take up a new hobby? The difference will be like night and day, it's also a really good way to show that you care for your home. One great idea would be to get some hanging baskets, these can look brilliant in summer. Hanging baskets are bound to have your garden looking absolutely fantastic not just for yourself, but for your visitors and neighbors.
Paint your fence
For some of us, it may have been years since we last painted our fence! You might not realize but painting your fence can make the world of difference when it comes to garden aesthetics. If you can't remember the last time you gave your fence a fresh coat of paint why not head down to the store to get some paint and paintbrushes.
You must take your time to consider which color you feel is right for you. This is because painting can be a very tedious process which means that the last thing that you'll want to be doing is changing your mind about the colour halfway through. It's also probably worth messaging some of your friends or family for a little help with this task too, play some music, grab a beer and get painting! There's no better time to do it than a hot summer's day.